Tape and Mud Drywall Cost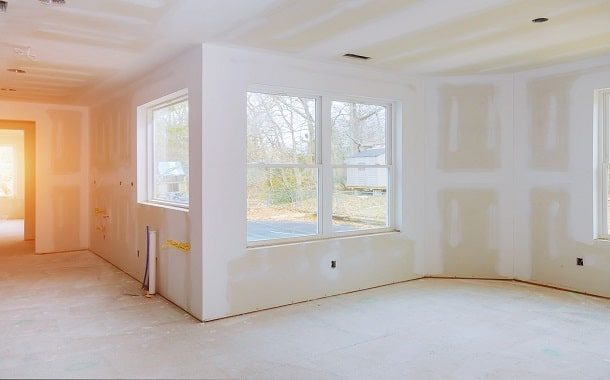 Drywall taping is a procedure done after the drywall is hung. After the drywall is taped, it is mudded and after that sanded down up until it is ready to be primed and painted. Even for those who understand how to hang drywall, most of them decide to leave the taping and mudding to an expert because the project needs a good amount of knowledge and skill.
The expense will differ depending upon your geographical area, the size of the project, ceiling heights, the complexity of the space, and the professional carrying out the project.
Just how much does it cost to tape and mud drywall?
The project itself is going to differ depending upon the surface and texture you are looking for. Usually, be ready to pay an expert anywhere from $0.35 to $0.80 per square foot to tape, mud, and sand the drywall to prep it to be painted. This cost will not include the paint or primer. For example, a 500 square foot space can cost anywhere from $175 to $400 to tape and finish the drywall procedure.
You might also like our articles about the cost to replace galvanized pipes, install hardwood stairs, and add Tamko shingles.
Those who wish to tape the drywall themselves should be ready to pay around $0.10 to $0.32 per square foot to finish the task. A pack of drywall tape can cost anywhere from $4 to $10. For instance, the 3M 385 Scotch Drywall Fiberglass Tape retails for $10 to $13.
According to the site Fixr, you should be ready to pay around $4 for every 150 feet of drywall that will have to be taped.
Baumer Drywall LLC, an expert situated in Minnesota, charges $0.49 per square foot with a 1,000 square foot minimum or $0.99 per square foot for a space smaller than 500 square feet.
Online forum members on DSLReports.com stated you anticipate to pay about $.0.20 to $0.50 to have an expert to mud and tape.
Taping and mudding drywall summary
Before the project starts, an expert will go through and make the needed measurements to give you a price quote. The majority of professionals, before they dedicate themselves to a job, will have a requirement. If you do not fulfill this requirement, they might decline the task or they might charge you a higher rate.
When the project begins, a contractor will get rid of any loose material in the drywall joints and butt joints. Any spaces or voids discovered, normally larger than one-sixteenth of an inch will be filled with a joint substance. Throughout this time, any screws that are above the drywall's surface area will be re-set.
Next, utilizing a drywall sheet tape, all joints, seams, butt joints, and interior angles will be taped, generally where the edges come together. As soon as the taping is complete, 3 to 4 coats of mud, in some cases known as a taping compound, will be applied to all corner beads, tape, and screw heads. Finally, the area will be sanded to a smooth surface so it can be painted. A great professional will sweep and vacuum after they are done.
What are the additional expenses?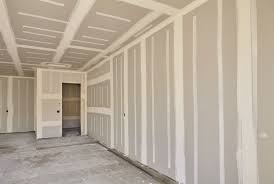 Taping, sanding, and mudding are simply part of the drywall procedure. The rates pointed out above will not include any installation of the drywall or painting it after the contractor is done.
Some specialists will ask for a fee to cover any items around your house such as sofas, toilets, and other bigger items. If so, it's a good idea to plan around $5 per piece.
Commercial brand name drywall tape is going to cost 30% – 50% more than basic domestic drywall tape.
Complex designs such as vaulted ceilings and corners can make the final cost get even higher. Vaulted ceilings, for example, will need scaffolding.
A lot of specialists will charge for materials individually.
Texturing drywall can be an extra $1 per square foot.
How can you save some money?
Taping might appear like a simple project, however, it can get rather complicated. If you are doing it yourself and have no previous experience, you might not have the ability you'll need to make the tape disappear. It might simply be easier to pay the additional expense of employing a specialist.
If you're going to work with a specialist, think about getting several mudding quotes totally free from Google.
Specialists typically bring the cost per square foot down as the space get's bigger. For example, a 500 square foot space might cost $1 per square foot to tape, mud, and sand, while 1,000 or more square feet could be half of this.
Individuals note that if the costs are less than $0.30 per square feet, then you might wish to dig deeper and see if it will be worth it. Prior to working with anybody, ensure they are certified and insured, and also see previous photos of their work.
https://www.thepricer.org/wp-content/uploads/2020/11/Tape-and-Mud-Drywall-cost.jpg
380
610
Alec Pow
https://www.thepricer.org/wp-content/uploads/2022/01/thePricer.png
Alec Pow
2020-11-10 13:36:05
2020-11-10 13:36:05
Tape and Mud Drywall Cost