How much would you like to live in a house that is like a mini-castle? That usually seems to be the feeling coming from houses with roofing and architectural shingles. They offer you the sensation of a romantic location that seems to mix with nature with their general appearance, colors, and textures.
Among the most popular brand names when it comes to shingles is Tamko, which was founded in 1944 and is still the leading maker of asphalt shingles to this day.
With such mystique and charm, you may think it would cost a great deal of money to install them on your house. Well, let us tell you how wrong you are as we answer the question of just how much does Tamko shingles cost.
Typical Price of Tamko Shingles
The final price of Tamko Shingles can be rather challenging to find out as they are not easily offered in stores, unlike other brand names that you can buy even through online retailers.
However, we managed to find the catalog offered by RoofingChildsPlay with a disclaimer that the figures are only the approximate expense per square foot (for the amount required to cover 100 sq. ft. of roofing). This implies that the cost per retail purchase or by piece or package and the contractor labor expense which is usually discounted by 20% to 30% were both taken into account.
The following are the listed prices of Tamko asphalt shingles – Heritage series per package:
Thunderstorm Gray Ridge Cap Laminated $47.44
Thunderstorm Gray Laminated $29.97
Slate Stone Grey Ridge Cap Laminated $47.44
Slate Stone Grey Laminated $29.97
Rustic Redwood Ridge Cap Laminated $47.44
Rustic Redwood Laminated $29.97
Rustic Evergreen Ridge Cap Laminated $47.44
Rustic Evergreen Laminated $29.97
Rustic Cedar Ridge Cap Laminated $50.00
Rustic Cedar Laminated $28.01
Rustic Black Ridge Cap Laminated $47.44
Rustic Black Laminated $29.97
Old English Pewter Ridge Laminated $47.44
Old English Pewter Laminated $29.97
Natural Wood-Ridge Cap Laminated $50.13
Natural Lumber Laminated $29.97
Mountain Slate Ridge Cap Laminated $45.21
Mountain Slate Laminated $29.97
Harvest Gold Ridge Cap Laminated $45.21
Harvest Gold Laminated $29.97
Autumn Brown Ridge Cap Laminated $47.44
Autumn Brown Laminated $29.97
The typical Tamko heritage shingles costs when set up differ depending upon a number of factors like the size of your home, geographical location, specialists of your choice, to name a few of them.
Below are the Tamko shingles costs that include setup prices will vary for a 2,000 square foot roof:
3-Tab Tamko roofing shingles cost – $2 to $3 per square foot or $4,000 to $6,000.
These types are strengthened with fiberglass which will add to the strength and tear resistance and have a 25-year service warranty.
Laminated Tamko shingles will cost – $2.50 to $5 per square foot or $5,000 to $10,000.
These types have a better design and toughness due to the double layer of fiberglass and are covered with weathering-grade asphalt on each side, which will add to wind resistance. These can have up to a 50-year service warranty.
You might also like our articles about the cost of stretch ceiling, to build a duplex,  and to build a new roof.
Tamko metal shingles will cost – $4 to $6 per square foot or $8,000 to $12,000.
Metal shingles produced by Tamko are ranked as Energy Star and are made from recycled products. They can look like wood or slate and have a 50-year service warranty.
Slate Tamko roof shingles have a price of – $6 to $8 per square foot or $12,000 to $16,000.
These types will look like the natural slate but somewhat lighter and will be a lot more affordable. These have a 50-year service warranty.
Shake Tamko shingles cost – $6 to $8 per square foot or $12,000 to $16,000.
The shake shingles made by Tamko look like wood shakes but will be a lot more long-lasting for which means less upkeep. They will come with a 50-year warranty.
What should be included
Tamko heritage shingles costs should include a few of the very best service warranties in all of the shingles brands specifically if they are serviced or set up by a licensed Tamko specialist.
A few of these warranties will include the following:
25 to 50-year Minimal Service Warranty
20-year Full Start
5-year Restricted Transferability
10-year restricted Algae Relief-Algae cleaning warranty
15-year restricted warranty against damage from winds of up to 130 miles per hour
Please note that service warranties can differ depending upon the kind of Tamko shingles you set up.
Extra Expenses
A few of the activities that are generally not included in the Tamko Heritage shingles costs are the following:
Shipment of the products from the shop to the building site.
Labor expense for setup when working with a specialist.
Other building expenses such as other tools and products to be utilized in the setup.
If you already have shingles that will have to be changed, their removal and disposal would require extra money, generally around $1 to $4 per square foot.
Although it is not something that we recommend, you can install the shingles on your roof by yourself. If you want to give it a try, you would be using the following tools:
Architectural roofing shingles
Big shears or sharp knife
Broom
Chalk line
Hammer or roof nailer
Ridge cap roofing shingles
Roof nail
Searching For Tamko Shingles
Tamko products are offered solely by approved dealerships and suppliers. If you need any help in finding one, you can call their customer support at 1-800-218-2658 or you can utilize their online tool by adding your postal code.
If searching for a Tamko shingles installer to make sure you get a quality finish and make the most of the service warranty at the same time, Tamko.com can aid you to find one closer to you.
Elements Affecting the Final Price of Tamko Shingles Setup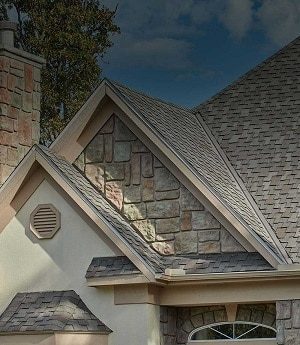 Products – the kind of shingles you will choose to be set up would be a big factor in identifying the Tamko metal shingles expense if you chose the metal shingles or any other type for that matter.
The size of the full project – the bigger your home, the more materials would be required and the more effort would have to be put into finishing the job.
Your Geographical Location – as a general aspect, the expense of living and the expense of doing business in a specific location can impact the prices of any project.
The Specialist – the professional you choose to work with would have a price depending upon how big is the business along with its general trustworthiness.
The Complexity of The Project – the shape and the ease of access of your home can also impact the expense due to the fact that more or less effort is needed to attain the wanted finish and may include making use of some unique tools to get to the herder to reach corners.
Other aspects that distinguish the Tamko metal shingles cost and from the others are:
Algae resistance for damp locations to decrease the needed upkeep
Fire resistance for hot and dry locations to prevent more damage expenses throughout fire
Hail resistance
Locking shingles for much easier setup and sturdiness
Solar reflectivity that minimizes the need for cooling
Wind resistance for high-wind locations which gives more toughness
Extra Information
When thinking about a roofing system remodeling, the expense must not be the main purchasing point. You must always consider the quality first, even before anything else. This is unless you want to change the appearance of your home every once in a while, in which case, inexpensive but good looking shingles would do.
Another way to consider it is when you plan to put your home up for sale. The quality and look of your roofing would absolutely contribute to the selling price along with the general value of the home.
https://www.thepricer.org/wp-content/uploads/2020/10/tamko-hertiage-premium-cost.jpg
380
610
Alec Pow
https://www.thepricer.org/wp-content/uploads/2023/04/thepricerlogobig.png
Alec Pow
2020-10-12 11:06:49
2020-10-12 11:06:49
Tamko Shingles Cost