Club Pilates Membership Prices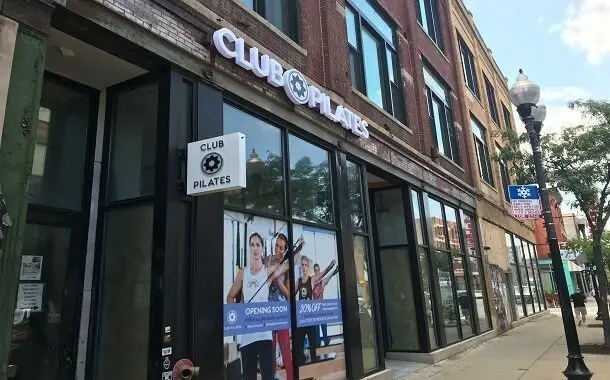 Promoted by celebrities on social networks, Pilates is becoming a fashionable sport for those who want an enviable body and a balanced and healthy life. Inspired by yoga and gymnastics, Pilates is a fitness method that works your whole body, develops strength, and increases flexibility, but also relaxes your mind. It has over 500 exercises that we can perform, and their number is increasing.
Club Pilates studios offer a wide range of full-body, low-impact workouts that will challenge your body and mind as well. They are very popular in America and recently they have opened some locations also in Canada.
How much does a Club Pilates Membership cost?
The Club Pilates membership cost is influenced by several factors such as the equipment, trainer, and location. There are some special branches where the costs are a little bit higher than the prices charged all over Canada and the USA. Though, people do not complain about the costs as they consider this studio a top institution for stretching and exercise rather than an ordinary gym.
One of the best-selling services of Club Pilates is the Monthly membership which is around $200. As long as the membership is valid, people can join any class they want.
You might also like our articles about the cost of memberships at Urban Air, Bel Air Athletic Club, or Planet Fitness.
Expect to pay anywhere between $25 and $35, or even more, if you want to join a single class at Club Pilates. This cost will depend on the facilities of the studio and other factors. For instance, if the studio has one of the best specialists and large equipment pieces you will have to pay $85 or more for a single class.
Regardless of the type of membership you intend to go for, you will always get your first class for free at Club Pilates. This club is committed to offering a free first-class to its customers since its opening, in 2007.
In the table below you will find the average costs of the Club Pilates classes and memberships.
| | |
| --- | --- |
| Membership options and classes | Cost |
| Single class | $25 to $85 per class |
| 4 pack class | $150 to $200 |
| 8 package class | $200 to $300 |
| One month membership | $80 to $100 per month |
| Two-month membership | $140 to $160 per month |
Club Pilates Unlimited Membership Cost
More and more members are asking for an unlimited membership at Club Pilates, but the studio is not offering this yet. Though, you can join Club Pilates studio every day with your one-month subscription. Also, you can prolong your membership by paying again the next month.
Club Pilates Passport Membership Cost
Club Pilates is more and more famous and they offer great services to their customers. The cost of the passport membership isn't different from the regular price, but the clients have to collect their passport membership card from the officials. In order to get it, you will have to follow some rules and fill out some paperwork.
With this passport membership card, you will have access to the all-Club Pilates studios. However, this service is available only for clients in the United States. Clients from Canada hope this service will be available to them as well in the near future.
Club Pilates Annual Membership Cost
The average cost of the Club Pilates annual membership would be anywhere between $1,250 and $1,550. This is just an estimation made by multiplying the cost per month by 12 months. There is no official information regarding this type of membership and its cost.
The probability of introducing an annual subscription at Club Pilates is also really low as the world is going through a global pandemic.
Club Pilates Encinitas Membership Cost
This membership is one of the most sought-after among the clients of Club Pilates. This is sold through gift cards and comes in two variants: the traditional gift card and the electronic gift card. If you want to purchase one of these cards, you should plan on spending anywhere between $10 and $1,000, depending on the service. The club offers its customers the possibility to change the pilates instructor according to their preferences and the instructor prices are not the same. Also, these membership cards can be customized.
What is Club Pilates 1.5?
The classes provided by Club Pilates vary over several levels, based on your experience.
The four different levels are:
Level 2.5
Level 2
Level 1.5
Level 1
With each level, the pace and experience needed will increase. Pilates beginners should start with level 1 classes. This level is intended for building their base. Pilates 1.5 will then move one step above, ensuring progression compared to level 1.
As you keep pace with level changes, you will improve your overall endurance and strength.
With varying levels, this program will prepare you to accept new challenges and you will eventually get to experience more advanced exercises in your particular practice. You will be encouraged to take levels one by one so that you don't injure yourself. Rushing through the program can easily lead to health issues.
Why do the Club Pilates prices fluctuate?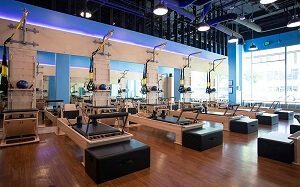 Some of the main reasons for cost fluctuation are the equipment of the studio, the trainer, and the studio location. Customers all over Canada and the USA have been charged differently for using the services offered by Club Pilates. The cost increases mainly due to the equipment available at one location.
Most people choose to go to Club Pilates rather than go to a regular gym to stay in shape due to the updated and modern equipment. The costs will also increase if there are only a few members in a class.
Location is another important factor that affects the cost as the rent is not the same in all geographical areas.
Club Pilates vs. fitness gym membership
The workouts performed at Club Pilates are different from those you can go through at a gym. If you want to lose weight and build your muscle at a gym, you will have to do the hard form of exercises, while at Club Pilates the machinery will not allow you to do more extensive workouts.
You should expect to pay more for a Club Pilates membership than you would have to pay for a gym membership.
Gym costs are lower due to its traditional form of exercise and availability. Moreover, there are many gyms that are competing to attract more customers, but their facilities are not always so helpful.
Late Cancel at Club Pilates
You might realize that you don't want to continue with Club Pilates and might want to cancel your subscription. You should know that policies related to no-show charges, cancellations, and other issues will depend on the location and the package of your choice.
You will usually be charged a late cancellation fee that will cost somewhere between $10 and $15 if you cancel the Club Pilates Class subscription within 12 hours or less of class time.
So if for any reason you come in just 5 minutes late for a class or worse, you don't come to participate in class at all, the Pilates club studio might charge you a fee for not participating, of $20 or more. You might also be required to bear the loss of attending class, something you have already paid for.
Keep in mind that classes are usually limited and get filled pretty quickly, so you should book a class in advance when you want to participate. And if you have a preferred instructor, you should always book a class as soon as you see them available, as the ones that are in higher demand will get booked the fastest.
Can You Freeze Your Club Pilates Membership?
Life is unpredictable, you can't argue with this. Sometimes you might have to put your workouts on pause due to different reasons like medical issues. So what happens when you want to take a few days off from your Pilates studio?
Can you actually freeze your Club Pilates membership?
Most Pilates training studios will enable you to freeze the membership at your will for as many as 3 consecutive months. There are several studios that might ask you to pay a small fee for this. On average, expect to pay $15 to freeze the membership, although this will depend on each studio.
There are also studios that might waive this charge. If the reason is an objective one, like an unpredictable natural event, you might not be charged at all when taking your time off.
Does Club Pilates Have an Enrolment Fee?
Yes, there are several Club Pilates Studios that will charge a small enrolment fee when you join, although most of them won't. Expect to pay an enrolment fee of $49 over the price of the package you choose when joining the studio. There are Club Pilates locations that will offer you incentives if you're a new member. Make sure you check the promotions and discounts that local studios offer before signing the contract. Each membership package will come with a commitment of at least 3 months.
If at any point before the 3 months end you don't wish to continue with the program, you will be charged a cancellation fee worth $100. According to them, this is a requirement because, without a 3-month commitment, you won't be able to see any changes in your body.
Why Should You Do Pilates?
There are a lot of reasons why someone would consider attending Pilates classes. Here are just some of the most important reasons why Pilates classes might be a great idea:
Boost confidence
Improve muscle tone
Improve posture and balance
Keep body weight balanced
Boost energy level
Can You Lose Weight with Club Pilates?
The Pilates method, although has been shown to have quite a low impact on both fitness and health, has become more and more popular with time. It is still used as a very effective way of toning your muscles.
Although Pilates enthusiasts will still hope to reduce their body weight through these exercises, experts say that you shouldn't have too high hopes for weight loss when going to Pilates classes.
Still, for people that want to lose weight but like Pilates as well, they can still try aerobic or fitness classes at the same time.
Can Pilates Reduce Belly Fat?
Pilates is best used for muscle toning results. Its exercises use strength training techniques. It is considered one of the best methods for giving your abdominal muscles a nice shape. It's very important to understand that although Pilates has many great uses, explicitly targeting belly fat isn't one of them.
Is Club Pilates Worth the Price?
At first, you may say that the Club Pilates prices are too high and that the price won't be worth it, but their facilities are some of the best and are very helpful for people to strengthen their bodies and their minds. Club Pilates studios also offer top-quality services to their clients by updating the equipment, creating a good atmosphere, and hiring professional trainers.
Moreover, this form of physical exercise is made with scientific results. Individuals trust more this type of exercise than any other form of workout.
https://www.thepricer.org/wp-content/uploads/2022/04/club-pilates-cost.jpg
380
610
Alec Pow
https://www.thepricer.org/wp-content/uploads/2023/04/thepricerlogobig.png
Alec Pow
2022-04-05 06:31:36
2023-03-15 09:31:49
Club Pilates Membership Prices