Club Pilates Membership Cost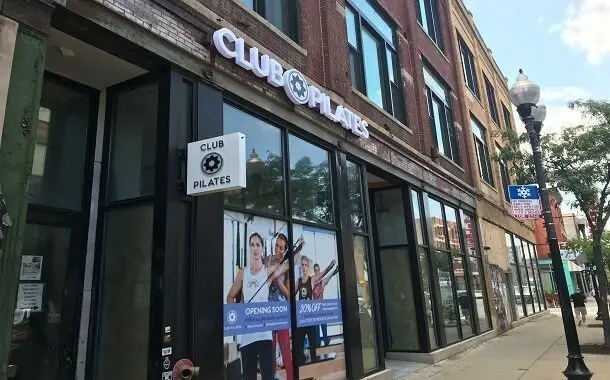 Promoted by celebrities on social networks, Pilates is becoming a fashionable sport for those who want an enviable body and a balanced and healthy life. Inspired by yoga and gymnastics, Pilates is a fitness method that works your whole body, develops strength, and increases flexibility, but also relaxes your mind. It has over 500 exercises that we can perform, and their number is increasing.
Club Pilates studios offer a wide range of full-body, low-impact workouts which will challenge your body and mind as well. They are very popular in America and recently they have opened some locations also in Canada.
How much does it cost a Club Pilates Membership?
Club Pilates membership cost is influenced by some factors such as the equipment, trainer, and location. There are some special branches where the costs are a little bit higher than the prices charged all over Canada and the USA. Though, people do not complain about the costs as they consider this studio as a top institution of stretching and exercise rather than an ordinary gym.
One of the best-selling services of Club Pilates is the Monthly membership which is around $200. As long as the membership is valid, people can join any class they want.
You might also like our articles about the cost of memberships with Urban Air, Bel Air Athletic Club, or Planet Fitness.
Expect to pay anywhere between $25 and $35, or even more, if you want to join a single class at Club Pilates. This cost will depend on the facilities of the studio and other factors. For instance, if the studio has the best specialist and large equipment you will have to pay even $85 for a single class.
Regardless of the type of membership you intend to go for, you will always get your first class for free at Club Pilates. This club is committed to offering a free first class to its customers since its opening, in 2007.
In the table below you will find the average costs of the Club Pilates classes and memberships.
| | |
| --- | --- |
| The type of membership and classes | Cost |
| Single class | $25 to $85 |
| 4 pack class | $150 to $200 |
| 8 pack class | $200 to $300 |
| One month membership | $80 to $100 per month |
| Two-month membership | $140 to $160 per month |
Club Pilates Unlimited Membership Cost
More and more members are asking for an unlimited membership at Club Pilates, but the studio is not offering this yet. Though, you can join Club Pilates studio every day with your one-month subscription. Also, you can prolong your membership by paying again the next month.
Club Pilates Passport Membership Cost
Club Pilates is more and more famous and they offer great services to their customers. The cost of the passport membership isn't different from the regular price, but the clients have to collect their passport membership card from the officials. In order to get it, you will have to follow some rules and fill out some paperwork.
With this passport membership card, you will have access to the all-Club Pilates studios. However, this service is available only for clients in the United States. Clients from Canada hope this service will be available to them as well in the near future.
Club Pilates Annual Membership Cost
The average cost of the Club Pilates annual membership would be anywhere between $1,250 and $1,550. This is just an estimation made by multiplying the cost per month by 12 months. There is no official information regarding this type of membership and its cost.
The probability of introducing an annual subscription at Club Pilates is really low as the world is going through a global pandemic.
Club Pilates Encinitas Membership Cost
This membership is one of the most sought-after among the clients of Club Pilates. This is sold through gift cards and comes in two variants: the traditional gift card and the electronic gift card. If you want to purchase one of these cards, you should plan on spending anywhere between $10 and $1,000, depending on the service. The club offers its customers the possibility to change the instructor according to their preferences and the instructor prices are not the same. Also, these membership cards can be customized.
Why do the costs of Club Pilates fluctuate?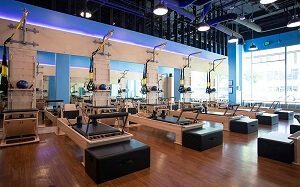 Some of the main reasons for cost fluctuation are the equipment of the studio, the trainer, and the location. Customers all over Canada and the USA have been charged differently for using the services offered by Club Pilates. The cost increases mainly due to the equipment available at one location.
Most people choose to go to Club Pilates rather than go to a regular gym to stay in shape due to the updated and modern equipment. The costs will also increase if there are only a few members in a class.
Location is another important factor that affects the cost as the rent is not the same in all geographical areas.
Club Pilates vs. gym membership cost
The workouts performed at Club Pilates are different from those you can go through at a gym. If you want to lose weight and build your muscle at a gym, you will have to do the hard form of exercises, while at Club Pilates the machinery will not allow you to do more extensive workouts.
You should expect to pay more for a Club Pilates membership than you would have to pay for a gym membership.
Gym costs are lower due to its traditional form of exercise and availability. Moreover, there are many gyms that are competing to attract more customers, but their facilities are not always so helpful.
Cost Analysis
At first, you may say that the Club Pilates membership cost is too high and that the price won't be worth it, but their facilities are some of the best and are very helpful to the people. Club Pilates studios always try to offer top-quality services to their clients by updating the equipment, creating a good atmosphere, and hiring professional trainers.
Moreover, this form of physical exercise is made with scientific results. Individuals trust more this type of exercise than any other form of workout.
https://www.thepricer.org/wp-content/uploads/2022/04/club-pilates-cost.jpg
380
610
Alec Pow
https://www.thepricer.org/wp-content/uploads/2022/01/thePricer.png
Alec Pow
2022-04-05 06:31:36
2022-04-06 09:27:52
Club Pilates Membership Cost