How Much are my Comic Books Worth?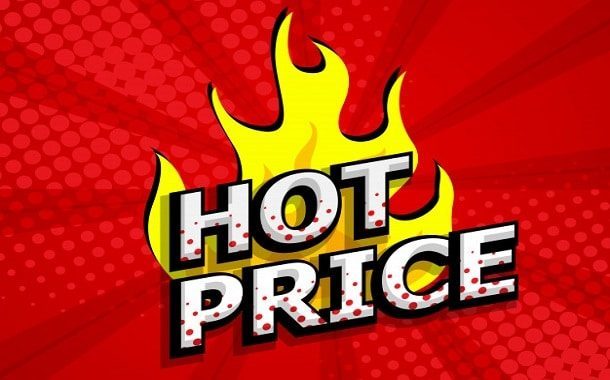 The value of a comic book is dependent on several factors, primarily the age, the characters it stars, the condition, the artists who created the comic, and the publisher. Look over these key points of your comic before trying to sell it.
Age of a Comic
The comic book industry has gone through some major changes since the 1990s. Most notably, many comic publishers now offer square-bound reprints of their entire line. This has helped make comics more "shelf-ready" for readers, it made them easier for book stores to carry and, most important to collectors, it pretty much killed off the back-issue market where a comic's value had the potential to increase over time.
Now, most back-issue friendly stores carry a modern back-issue stock, where back issues published in the last year or so reside.
Another section includes more "vintage" comics, which usually contains comics from the early 1980s and back. This means that many stores have a noticeable gap between their modern back-issue collection and their vintage stock.
With that in mind, consider this extremely general guideline when planning to sell your comics.
If your comic is dated:
Five years ago to this year: You can sell it for $1 or so less than the cover price.
1990 to five years ago: Expect to get less than a dollar per issue
1986 to 1990: Maybe $1 per issue.
1980 to 1986: Expect to get $2 to $3 per issue
1970 to 1980: Expect to get $2 and $15 per issue, though the $15 issues are very rare.
1960 to 1970: This is a very collectible era, so prices can vary quite widely. Comics could go for as little as $15 to $100,000 or more.
1960 or earlier: This is the comic-book industry's "golden age," so comics from this period are rare and beyond the scope of this article. If you have a comic this old, check a price guide or a reputable retailer for guidance.
The Characters
There have been thousands upon thousands of comics published through the years, and most of them have been failures and were unable to gain ongoing attention from the readers. If you don't recognize the characters presented in the comic, you may very well have one of those failures, and you should expect a reduced sale price.
If you recognize a character, you might have a comic worth selling, but don't bet on it. Incredibly popular characters tend to be oversaturated and only their earliest appearances hold a decent value.
But don't give up on your comic just yet. Just because you don't recognize the star of the comic it doesn't mean its a bad comic.
Go to sites such as Wikipedia and Don Markstein's Toonopedia and query the character's name. If your search comes up, read through the entry and you can generally gather the character's significance.
In general, also consider the type of comic book it is:
Superheroes: Easily the most collectible comics, but also the most oversaturated with failed books.
Western: Trendy in the 1950s and 1960s, but not so much now.
Movie Stars and other Celebrities: The market for these comics is generally small since fewer and fewer people are interested in a specific celebrity. The heyday of these comics is long ago and their collectibility is limited to a small population of fans.
Horror: Highly collectible, especially those from the 1960s
Sci-Fi: Moderately collectible, but often using unmemorable characters, which limits collecting appeal.
Disney: Comics that feature Donald Duck, Uncle Scrooge, and Mickey Mouse are often considered highly collectible, but there's only a small group of people collecting those comics.
Funny Animals aside from Disney: Largely non-collectible, unless you recognize the character, such as Yogi Bear or Woody Woodpecker. Still even these comics have a low-collectible status and limited sale value.
Harvey: Comics with Richie Rich, Casper, Hot Stuff, and Wendy are only moderately collectible.
Comic Strips: Comics that offer new adventures (or reprints) of comic strip characters have a low collectible value.
Archie: Archie comics have a low to moderate collectible value, especially those that are pre-1980s.
How Does the Condition Affect the Value?
For most collectors, a comic's condition is absolutely vital. The value of a comic goes down for any of the following conditions:
Rolled spine: The comic's stapled area is rolled up, often as the result of being read while holding the front cover against the back cover.
Torn cover: The cover has tears or nicks out of it. This can significantly reduce a comic's value.
Writing on the cover: This is often considered a minor defect since newsstand employees often wrote dates on their covers.
Missing cover or pages: If your comic is missing its cover, it's practically worthless.
Unstapled pages: If your comic is falling apart it can be repaired, but this is usually done for only the most valuable comics.
Yellowed pages: Most comics were printed on newsprint paper, so this is an expected condition, however the whiter the pages, the higher the value.
Coupon cutouts: Often considered a minor defect, but still it reduces the value, especially when the cutout eliminates part of the story.
Stains: Dirt, water, food and other products can stain comics, which limits the value.
Printing errors: In stamps and coins, such an error increases value. This is not the case with comic books.
Taped: Comics that have been taped in an effort to repair them lose significant value.
Artists and other Creators
If your comic lists the creators of the story, most notably the penciler, be sure to search their name on the Internet. A well-known penciler can significantly increase comics value. Beyond collecting certain characters, many collectors seek out specific artists.
Writers are of less interest to most collectors, and those who specifically collect the works of editors, letterers, and inkers are practically non-existent.
Publishers
Some businesses had to finance all those thousands upon thousands of comics, right? Well, that's the job of the publishing company.
If the comic you're trying to sell is from Marvel or DC, you probably have your best chance of reselling it. Other companies to look out for are Archie, Fawcett, Warren, Charlton, Gold Key, Whitman, and Quality. Those companies are often highly sought after.
More modern companies, such as Dark Horse, Mirage, Image, Fantagraphics, Kitchen Sink, IDW, Devil's Due, Dynamite, CrossGen, Malibu, Chaos, Broadway are less collectible but might generate some interest.
Exact Prices
If you have the time search for specific issues on websites, such as eBay or one of the many pricing websites, for exact values on your comics.
https://www.thepricer.org/wp-content/uploads/2020/05/comic-book-price.jpg
380
610
Alec Pow
https://www.thepricer.org/wp-content/uploads/2023/04/thepricerlogobig.png
Alec Pow
2020-05-08 10:11:18
2020-09-28 06:57:54
How Much are my Comic Books Worth?