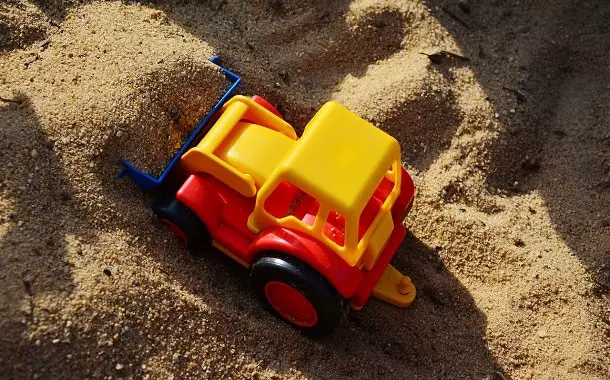 Sand, due to its numerous usages, has actually become a really essential material worldwide. It can be utilized for a wide array of purposes varying from as basic as filler on your flower vase, layers on your gardens, a product for art crafts and other projects, to a handful of complex uses such as the creation of glass and sandblasting.
However, the biggest niche that works with different kinds of sands is the building construction one. Sands are utilized in building property homes, other structures, bridges, dams, and almost anything that includes a concrete structure.
It is known that the price of sand itself is extremely low-cost. What makes it worth the price it has now is the process it needs to go through up until it gets to its needed destination, which is usually a building site. As sands mainly come from quarry mines, all the processes that will be involved for it to be readily available for industrial usage will have a very big impact on the final cost. The extraction from the mine, the sifting, the cleaning, the transportation, the loading, the moving, the quarry, and selling authorizations, the taxes, amongst all other expense factors you have to consider, will add to the final price of the sand.
You might also like our articles about the cost of gravel, to build a house, and to dig a well.
When you think about all of these; you would probably ask yourself just how much does sand cost.
Typical Price of Sand Per Ton
For medium to larger jobs, sand purchases are generally per ton. To have a general idea, one ton of sand normally covers 35 square feet, one-inch thick area, if you are utilizing either the masonry sand or the river sand. A ton of granite sand normally covers around 75 square feet, 2 inches thick area.
The price of sand per ton depends upon the sort of sand as there are a number of different types utilized in very different projects. However, the most utilized kind of sands, like the ones noted above, will cost around $25 to $40 per ton.
Some building and construction material suppliers also offer sands per cubic yard, or particularly, per half cubic yard. A cubic yard of sand weighs around 2,500 lbs., while a ton is equivalent to 2,000 lbs. For that reason, a cubic yard is equivalent to 1.25 tons or a ton of sand is the equivalent of 0.8 cubic yards.
Other kinds of sand and their costs are:
Broken down granite – $39 per ton
Roadway sand – $18.50 per ton
Concrete sand – $19.50 to $22.50 per ton
Poteet red sand – $28 per ton
Washed sand – $28 per ton
Bunker sand widely – $80 per cubic yard
Cowbay or beach sand – $46 per ton
Some stores provide sands in small quantities that can be utilized for small home repair work, gardening, and so on. The following are the average prices:
All Function Sand $4 per 50-pound bag
Colored Sand for Sandbox $25 per 20-pound bag
Masonry Sand $25 per 1/2 cubic yard
Paver Sand $4 per 0.5 cubic feet
Play Sand $3 per 50-pounds
Polymeric Sand $250 per 50 pounds
Swimming pool Sand $10 per 50-pounds
DougClack has this list of prices for their sand per half cubic yard:
Arena Sand $30
Play sand $30
M-10 sand $24
Masonry sand $30
River sand $25
What should be included
What is included in the sand costs depends upon the quantity you plan to buy. In big amounts, they usually include the expense of the sand product in addition to the loading of it into your truck. This is if you believe it is less expensive to get the sand instead of having it delivered at your job site.
Volume purchase usually includes the expense of sand per ton or cubic yard, depending upon how the seller offers it and the shipping to your preferred location.
Extra Expenses
The sand costs shown in various sellers' catalogs are exclusive of shipment charges unless otherwise stated. So, to offer you a general idea, the shipment charge varies anywhere from $50 to $100, depending upon how far the delivery site is from their storage or quarry website.
However, these charges are normally waived for bulk orders as these sellers set an amount requirement where they want to forgo this charge once the minimum volume order is met.
Searching for Sand
For your building, construction, and home improvement projects, you can utilize one of the free tools to find local sand providers near you with totally free quotes.
You might want to think about purchasing fine-grain sand in a 50-pound bag for your garden, vases, sandboxes, or art/craft school tasks.
Elements Affecting Sand Price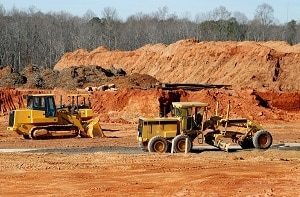 Plenty of elements can affect the final price of the sand. A few of which are the following:
The kind of sand – the expense of sand will differ depending upon the type you will need for your job.
Amount – the rates per quantity of sand tend to end up being more affordable as the volume bought raises.
Geographical area – your location would absolutely impact the cost of the sand as there are locations where these products are limited, thus increasing the possibility of them being offered at higher costs compared to those areas that have closeby quarry mines.
The provider – your choice of the shop where to buy the sand from would greatly impact the general expense as many sellers would charge way higher than the reasonable rate of the needed product. It is a great idea to buy from these sources only if you are in need of small quantities for your convenience. Otherwise, purchase straight from providers who run their own quarry mines or sites.
Shipment – the sand costs generally are pretty low. What makes them seem more expensive is the shipment price because of needing equipment to load them and a truck to carry them to the client's worksite.
The job scope – the total expense to cover your sand need is also dependant on the kind of task and its scope. As these products are usually utilized for layering and/or blended with concrete, the kind of sand, the needed density, as well as the amount that you need to make use of in blending depend upon the type of finish you need your project to accomplish.
The quarry source – in some cases, what quarry your sand will come from also has an impact on the rate as some quarries might draw out different kinds of sands in one mine or worksite and in order to get the sand, some processes are being done to separate the sand from other coarser products, unlike quarries that are focused on drawing out pure sand.
Additional Details
There are in fact 3 categories of sands based upon the measurement of their particles. These are:
Fine sand – 0.075 to 0.425 mm
The properties of fine sand can be similar to river sand, which, as the name implies, are extracted from river banks. It is normally whitish-gray in color and is primarily utilized in plastering. The synthetic sand or M sand can also be an alternative to river sand.
Medium sand– 0.425 to 2 mm
This kind of sand can be utilized for flooring screeding, rendering, or plastering. It is also utilized in the formula of mortar and while laying flooring tiles.
Coarse sand– 2.0 to4.75 mm
This is also referred to as pit sand which is widely known as Badarpur. The sources of this kind of sand are deep pits and the coarse sand normally has a red-orange color. Its grains are sharp and angular. They are primarily utilized in concrete.
https://www.thepricer.org/wp-content/uploads/2020/10/ton-of-sand-price.jpg
380
610
Alec Pow
https://www.thepricer.org/wp-content/uploads/2022/01/thePricer.png
Alec Pow
2020-10-14 08:23:44
2020-10-14 08:23:44
Cost of a Ton of Sand