How Much is a Ton of Sand?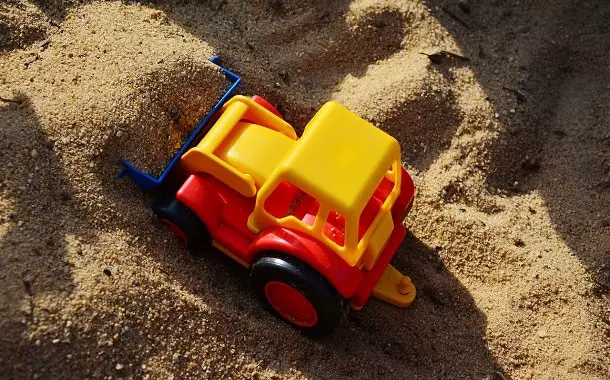 Sand has become one of the most sought-after commodities in the world, due to its versatility and many uses. Sand is used, in general, for all kinds of purposes, from something as simple as filler for flower vases to some complicated projects like sandblasting and manufacturing of glass, as well as everything in between.
Of course, the bulk of the sand is used in industries like construction. Contractors use sand for all kinds of construction, from dams and bridges to office buildings and residential houses, so basically, anything that involves a concrete structure.
As you might know, the sand itself is rather cheap., However, its high price tag when used for construction is given by the process it has to go through to get the needed properties. In order to be prepared for commercial use, sands will go through a number of different processes, the first one being their extraction from quarry sites, all of these processes affecting the final price.
After the extraction from the site, the sand will go through sifting, then washing, loading and hauling, and then transportation. It will also incur costs related to taxes, seeing permits and quarry extraction permits.
You might also like our articles about the cost of gravel, to build a house, and to dig a well.
So taking all of these expenses into consideration, how much does sand cost?
How much does a ton of sand cost?
If you need sand for a medium to large job, then you're better off buying sand by the ton. If you want to use either river sand or masonry sand, then you should expect one ton of sand to cover somewhere around 35 square feet, when spread one inch thick over the area. You will be able to cover an area of 75 square feet, 2 inches thick if you use a ton of granite sand instead.
The cost of sand per ton will likely depend on the particular type of sand you're going for. You should know that depending on your specific project, there are several types of sand you can use. Even so, the most common type of sand costs somewhere around $11 to $50 per ton.
According to Statista, in the United States, when talking about the average price of gravel or construction sand, the price per metric ton was around $11 up to 2022. Highly populated areas have also seen a gravel and regional sand shortage, which led to a considerable increase in price, especially in larger urban areas.
There are also building an construction material retailers that sell sand per half cubic yard or cubic yard. A cubic yard equals 1.25 tons of sand, while a ton is around 0.8 cubic yards. The difference is even more noticeable when we compare them in their pound equivalents, with a ton being 2,000 lbs. and a cubic yard of sand weighing about 2,500 lbs.
Other kinds of sand and their costs are:
Decomposed granite – $40 per ton
Road sand – $20.50 per ton
Concrete sand – $21.50 to $24.50 per ton
Poteet red sand – $30 per ton
Washed sand – $30 per ton
Bunker sand widely – $85 per cubic yard
Cowbay or beach sand – $50 per ton
You can also buy sand in smaller quantities from some retail stores, but this will only be enough for gardening or minor household repairs. Here are some price ranges to expect.
Pool Sand – $13 per 50 pounds
Polymeric Sand – $275 per 50 pounds
Play Sand – $4 per 50-pounds
Paver Sand – $5 per 0.5 cubic feet
Masonry Sand – $27 per 1/2 cubic yard
Colored Sand for Sandbox – $27 per 20-pound bag
All Purpose Sand – $5 per 50-pound bag
Here are some prices you will get at retailers like DougClack for sand per half cubic yard:
Arena Sand $30
Play sand $30
M-10 sand $24
Masonry sand $30
River sand $25
What should be included
The things included in the price of sand will depend on the quantity you purchase in one go. When going for a large quantity, you will likely get the cost of the loading of the sand in your truck, as well as the cost of the sand material, included in the final bill. This will only work if you consider it is cheaper to pick the sand up yourself instead of having it delivered to the project site.
When going for a volume purchase, you will usually be priced per cubic yard or ton, depending on how the seller sells the material. Most resellers will avoid charging per cubic foot for bulk purchases.
Additional costs to consider
Unless otherwise stated, you should know that the sand costs you will see in most sellers' catalogs won't include any shipment charges or additional expenses. If you don't have the shipping fee included in the price, then you should be prepared to pay anywhere between $50 and $150, depending on the distance between their quarry site or storage place and your destination.
As said above, these charges are likely to be waived when you're placing a bulk order, but most sellers will have a minimum quantity requirement, which means that if you want to take advantage of the free shipping, you will have to meet a minimum volume order.
Common Factors Affecting The Cost of Sand per Ton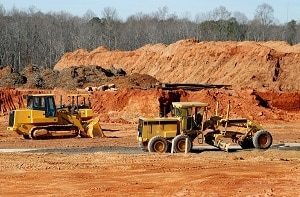 There are quite a few factors that will affect the final price you will pay for sand. Among them, the most important are:
Delivery – the price of sand itself isn't as high as you might think. The delivery cost is what will drive their cost higher, due to all the needed equipment when loading it into a truck and then the transportation to your project site.
The supplier – each retailer has their own way to set the price of the sand material, which means that there will be quite a big difference between retailers, with some charging way above what would be considered a fair price. As long as you know the prices of different retailers around you, using the more expensive ones will only make sense for convenience's sake, and as long as you only need small quantities. For bigger projects, go directly to the suppliers that run their own quarry sites, as those offer the best deals.
Location – considering that there are areas where sand and gravel as a commodity are considered scarce, which makes it more expensive when compared to areas with abundant quarry sites, your location will surely affect the final price of the sand.
Quantity – the bigger the purchased amount of sand is, the better the price per quantity of sand you will get, up to a point.
The type of sand – the average cost of sand per ton depends on its type, but keep in mind that depending on your project, the type of sand you need will differ as well, so don't just go for the cheapest type.
The quarry source – there are also instances in which the quarry your sand came from will have an influence on the price, as there are quarries that extract several types of materials from the same site, which means that obtaining the sand requires different processes to be done to separate it from other materials. There are also quarries that are concentrated on only extracting pure sand.
The project scope – the overall cost of the sand will also depend on your requirements based on the type of project you're working on and its scope. The portion amount of the sand, as well as the needed thickness and its type will depend on what finish you are targeting for your project, as these materials are usually either mixed with concrete or used for layering.
Searching for Sand
For your building, construction, and home improvement projects, you can utilize one of the free tools to find local sand providers near you with totally free quotes.
You might want to think about purchasing fine-grain sand in a 50-pound bag for your garden, vases, sandboxes, or art/craft school tasks.
Additional Details
Depending on the actual size of individual particles, sand is usually split in three categories. These are:
Coarse sand – 2.0 to4.75 mm
This is also referred to as pit sand which is widely known as Badarpur. The sources of this kind of sand are deep pits and the coarse sand normally has a red-orange color. Its grains are sharp and angular. They are primarily utilized in concrete.
Medium sand – 0.425 to 2 mm
This kind of sand can be utilized for flooring screeding, rendering, or plastering. It is also utilized in the formula of mortar and while laying flooring tiles.
Fine sand – 0.075 to 0.425 mm
The properties of fine sand can be similar to river sand, which, as the name implies, are extracted from river banks. It is normally whitish-gray in color and is primarily utilized in plastering. Synthetic sand or M sand can also be an alternative to river sand.
https://www.thepricer.org/wp-content/uploads/2020/10/ton-of-sand-price.jpg
380
610
Alec Pow
https://www.thepricer.org/wp-content/uploads/2023/04/thepricerlogobig.png
Alec Pow
2020-10-14 08:23:44
2023-09-14 07:33:41
How Much is a Ton of Sand?