Cost to Buy an Email List
Last Updated on September 23, 2022 | Written by CPA Alec Pow
First Published on October 13, 2020 | Content Reviewed by

CFA Alexander Popivker
When talking about digital marketing, or any marketing for that matter, your objective is optimizing your ROI (or return on investment). Without conversions, your efforts, and your money, are lost. However, you also have to invest your marketing money very carefully.
That's where e-mail campaigns, and their exceptional ROI, come into the picture. If you do not have a client contact list yet, do not stress. You can purchase or rent an e-mail list. Follow these good practices to aid to guarantee you will not damage your company, pay too much, or get too little out of the contact list.
How to Purchase an Email List
Purchasing an e-mail list can be difficult. No matter what you're investing it on, your objective with every dollar you invest is to maximize its worth. That's why it might be very tempting to get many thousands of e-mail addresses for a couple of hundred dollars. Nevertheless, if half of the e-mails are undeliverable, that's much less of a deal.
Another issue is how your broker came over these e-mail addresses. If they utilized immoral techniques, you can get the feared spammer label and hurt your brand.
You might also like our articles about the cost of website visitors, social signals, and website backlinks.
It's far better to rent e-mail addresses because these brokers provide genuine contact details from willing individuals. You can also get very targeted niche lists, and segmentation boosts open rates substantially. Why advertise your brick-and-mortar service to individuals in other states, or share your house modification ideas with apartment or condo occupants?
Just How Much Does an Email List Cost?
The cost of an e-mail list differs depending on the kind of list you need, whether it's B2B or B2C, and any additions you opt for. For instance, you might want to develop your own e-mail campaign. Or, you might have the e-mail broker make, send out, and track the campaign.
Be ready to spend a minimum of $0.20 for each e-mail address, although expenses can go considerably higher, to approximately $0.75 each, for extremely segmented lists.
The expense for 1,000 customer email addresses averages somewhere between $200 and $300.
B2B prices are a little bigger, with 1,000 B2B e-mail addresses staying at an average of $300 to $1,000.
A lot of online marketers search for 3,000 to 5,000 contacts in a list, which costs somewhere between $600 and $2,500 typically, depending upon whether it's B2B or B2C.
Email campaign expenses will have to start at around $1,000 for overall distribution to 10,000 contacts.
For design, distribution, and management expenses are around $1,500 for 10,000 contacts.
The Pros and Cons of Purchasing vs Renting an Email List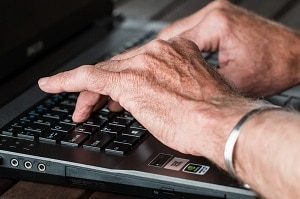 There are advantages to purchasing an e-mail list instead of renting it. With time, you will be able to save some money on a list you own, because you can recycle it. And you have more control as the owner, given that it depends on you how frequently you send out e-mails, along with who gets your messages.
The biggest cons to purchasing are general quality and being named a spammer. Many brokers offering e-mail addresses aren't vetting them. You're far more likely to get the older and out-of-date contact info on these lists. And if your e-mails go straight to the spam folder, they will not get opened even if the address is the right one.
If you choose to buy your list, ask the seller how they get consent and how they vet the e-mails after that.
Email Marketing Good Practices
If you follow our good practice suggestions, you can get fantastic results with your email campaign. It's a marketing method that gets a great deal of grief, however, the numbers tell a different story: it definitely works. And, with such a low price tag, it's an economical alternative to other marketing efforts. Get the best return on your financial investment by following a couple of basic rules:
Avoid flooding your audience with email messages. Unless you're sending out everyday offers to a highly-segmented list of clients (individuals that carry and routinely use loyalty cards come to mind), 2 or 3 times each month is the perfect email frequency.
Customize emails, by signing them with either your name or a staff member's name.
Send out early in the week: Mondays and Tuesdays are the best days. Avoid Fridays and the weekend.
Make use of the data that lets you see open and click-through rates to run A/B tests and identify which kinds of emails and subject lines get the very best reaction.
Segment your email list to boost the open rate.
Provide your readers with an unsubscribe button and then follow through on their demand to opt out.
https://www.thepricer.org/wp-content/uploads/2020/10/cost-of-email-list.jpg
380
610
Alec Pow
https://www.thepricer.org/wp-content/uploads/2023/04/thepricerlogobig.png
Alec Pow
2020-10-13 10:50:30
2022-09-23 06:08:52
Cost to Buy an Email List