How Much Does it Cost to Go Bowling?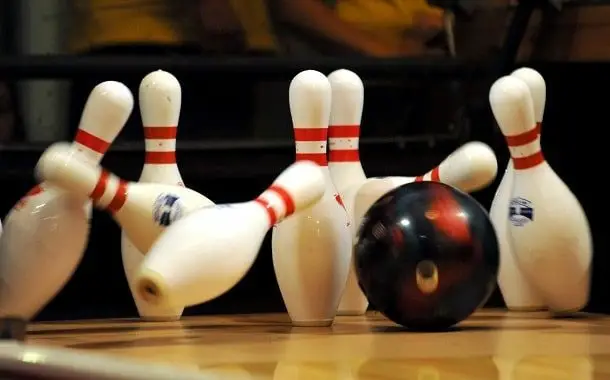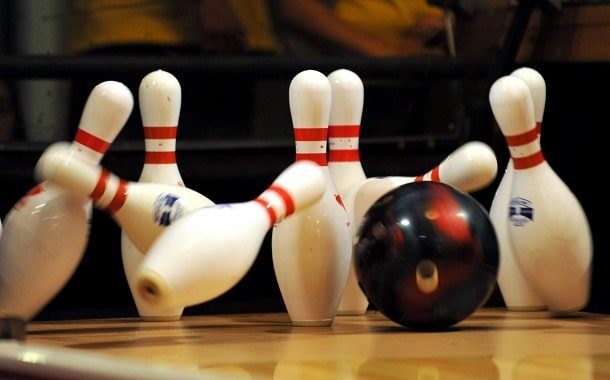 The cost to go bowling will usually come down to the overall time you invest into bowling, the number of people playing together, and the number of games they are going to enjoy. Most of the popular bowling alleys will also organize leagues and league play is usually available for all ages. Generally speaking, it isn't unusual for bowling alleys to also provide instructional leagues for kids and bowling lessons for individuals that want to learn.
So How Much Does It Cost to Go Bowling?
The usual bowling game will cost anywhere between $1 and $6.5 on your average day depending on the alley you choose and the number of people you bring with you.

You can check out below, the cost of bowling per game at some of the most popular bowling alley franchises in the US.
| | |
| --- | --- |
| Bowling Alley | Price |
| AMF | AMF has an unlimited bowling option that costs anywhere between $2 and $13+ per game, depending on the location, the day of the week, and the time of year. |
| Strikers | $3.15 to $6 per game |
| Round 1 | $6 to $8 per game |
| Pinstripes | $6 to $9 per hour |
| Lucky Strike | $9.95–$13.95 per person per game |
| Grand Station | $23 to $28 per lane, per hour |
| Dave and Busters | $11~ per game on any given day, half this price on Wednesday |
| Brunswick | $4 to $9+ per game |
You should also know that a lot of bowling alleys have something known as "open bowling", which is a designated time when anyone can just come in and start to bowl.
Also, during league plays, all of the lanes get filled up so you'll have a hard time finding a free one to play on.
If you notice that the bowling center you go to has variable prices based on the date and time, it's always a good idea to just give them a call in advance and request a quote for the evening in which you want to go. Their staff will usually have no issue sharing the prices for the day. Some bowling franchises have this information available on their official website as well.
For bowling alleys that charge only by the hour, you will usually spend somewhere between $17 and $29 per hour of play. The good part is that within that hour, you can play an unlimited number of games.
Collier Lanes in Michigan for example charges between $1.50 and $3.50 per game, but they also have an all-you-can-bowl promotion for $7. It can be redeemed after 9 p.m. If instead, you want to pay by the hour, then the price to bowl will be as high as $20 per hour.
You will find prices of around $5 per game at AMF and other Corporate bowling alleys. Our research has shown us that these types of alleys will be on the higher end of the price range, and AMF bowling prices in particular will be considerably above the average.
You will also spend less on open bowling plays than you'd be charged for competitive weekly plays in places that organize periodic competitions and leagues. Although the way in which these leagues are created might differ, most of them will have a way of settling the winning team as well as a reward for the winners.
Most of these amateur bowling leagues will last for 12 to 15 weeks and will be priced between $10 and $20 per week. When it comes to competitions organized for children, these will usually take 8 to 10 weeks and will cost less, around $6 to $10 per week.
Also have a look at the articles about the cost to go on a date, learn to swim, and learn bachata.
Bowling details
When you get to the bowling alley, you will have to go to the front desk and reserve your lane. Once you do this, you will be appointed a lane number and if you need shoes, a pair will be leased to you.
Most lanes have a bunch of bowling balls you can play with if you do not have your own. Buying your own ahead of time will help you spend less on your night out.
Most bowling alleys and especially the newer ones will keep scores of all players' bowling games with the help of automated scoring systems.
Depending on the bowling alley of your choice, you might also have access to services such as billiards, an on-site pro store, laser tag, arcade games, free Wi-Fi, and full-service food and drinks restaurants.
Higher-end bowling lanes might also have a wait staff that takes food and drink orders.
When playing in a party of 3 to 4 people, the usual game will last around thirty minutes to complete.
What are the additional costs?
You will have to rent a pair of bowling shoes if you don't bring your own. You should expect to pay anywhere between $2.5 and $7 on shoe rental for your bowling session, so if you want to cut down costs, make sure you bring bowling shoes every time you go out for games.
If you are a frequent bowler, then you should also consider buying your own bowling shoes instead of renting a pair every time you go out. This is the better choice, especially considering that the rental shoes at most bowling alleys will be uncomfortable and overall low quality compared to a pair you can purchase yourself from a specialized store.
So if you take bowling seriously and consider competing in a higher level league, then go for a pair that fits you perfectly. Be prepared to pay around $230 for a pair of competitive bowling shoes.
If instead, you're just the occasional, entry-level bowler and only bowl for fun, then a pair with a price between $40 and $60 should be more than enough.
You will also have to get a pair of socks that cost between $1 and $3 per set if you don't come with your own.
Important things to consider
Try to give them a call and book the lane for the evening before going there. There's a chance that the bowling alley will be full if it has been booked for a party or a league is in progress.
Bowling late at night has its own name and is actually called "Cosmic bowling". If you're up to wasting a part of your sleep, then going for a Cosmic bowling night will be a great way to have fun, as most of the time, the lanes will be lit with colored light and the balls will be glow-in-the-dark.
So how much does bowling cost during "cosmic bowling" times? Some locations might charge as high as $4 to $7 per game during these special evenings.
How can I pay less?
You can search for coupons and discounts on local coupon websites or local papers. There are popular bowling alleys that have offers like buy one, get one free, coupons, or other promotions that will enable you to reduce the overall bowling cost. Groupon.com or similar websites usually have amazing deals for bowling all around the US.
Some bowling alley franchises also have $1 bowling nights in which you will be able to play as much as you want for just one dollar. Keep in mind that these offers won't be available during the weekends, and will likely be redeemable on arbitrary weekdays like Monday or Tuesday.
You can also find some great deals throughout the summertime when many bowling alleys are sluggish. Look out for when these days are and try your best to bowl on those days.
Some bowling alleys, specifically during the summer, offer an "all you can bowl" pass, where you can come in and bowl as long as you desire for an established period.
Bowling FAQs
What is the best time to bowl?
There isn't a best time to bowl. It fact, it all depends on how long you want to play for and the bowling alley you choose for your games. While some alleys will have reduced prices during the night and on certain days of the week, others might offer discounts in the morning, so getting more information on a particular bowling alley will help you pick cheaper dates and times for your games.
Keep in mind that during league play and inside busy hours, the prices of certain alleys will be higher.
What is the standard price of bowling?
The average cost of a single game of bowling will be priced between $1 and $6.5. This amount will usually depend on several factors, like the location you go to, the time of year, the particular day of the week, the number of players you bring with you and whether you pay by the hour or by the game. Knowing how much you're willing to spend will be a great way to make sure you're getting the best deals on bowling while still playing in high-end alleys.
Is it cheaper to bowl as a group or by yourself?
It all comes down to the way in which you are charged. If the alley charges by the game, then it makes sense to be part of a bigger group, as the money per game will be split between all of you. If instead, the bowling alley charges by the hour, then going in smaller groups or even by yourself will be cheaper, as you will be able to fit more games inside on hour.
Is 1 hour of bowling enough?
It usually takes somewhere around 10 minutes for one person to finish a single bowling game. This means that the average group of 5 to 6 people will need around 50 to 60 minutes to finish just one game.
https://www.thepricer.org/wp-content/uploads/2020/07/bowing-cost.jpg
380
610
Alec Pow
https://www.thepricer.org/wp-content/uploads/2023/04/thepricerlogobig.png
Alec Pow
2020-07-24 07:16:30
2023-01-26 10:01:08
How Much Does it Cost to Go Bowling?