How Much Does it Cost to Reprogram a Car Computer?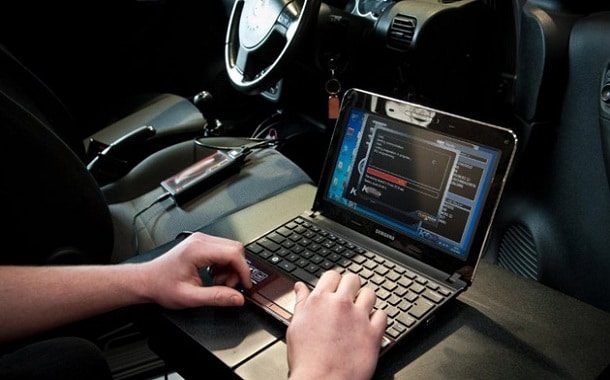 As the tech world advances and we see more and more new things in the car world, vehicles in general have become a lot more advanced compared to how they were built and how they ran several decades ago.
It is very common nowadays for small, dedicated computers to be used by vehicle manufacturers. These are called ECM, or engine control modules, and are designed to monitor and control important vehicle functions.
You will likely find a microprocessor somewhere inside your vehicle, as long as it is made after 1996. It controls different parts of your car, including the car's engine and powertrain. As long as this part is fully optimized, the car engine will run at maximum efficiency, without losing on power.
How much does it cost to reprogram a car computer?
The cost to reprogram a car computer is anywhere between $100 and $220 from what we could gather during our research. This price will depend on several important factors including your geographical location, the vehicle you own, as well as the mechanic or dealer you choose to work with.
This price will only include the reprogramming and won't include other repairs needed or the full replacement cost, in case the computer is broken.
There aren't a lot of dealers or mechanics that have a grasp on how off-board reprogramming is made, which is why the ones that know how to do this will charge significantly for the time they spend to fix your car, including the time needed to bring the car to the bay and then hook it to the scan tool, read it, and then make any needed computer reflash procedure. Once everything is verified and the mechanic knows what has to be done, the whole job shouldn't take more than 60 minutes.
Talks on the AllFordMustangs forum revealed that members have paid around $150 for a computer flashed back to stock. One of the members said that the dealer needs both the VIN of your car and the ECU number before starting the work so they can use the correct program made by the manufacturer.
Another forum called BimmerForums had members talking about quotes closer to $200 when it came to ABS computer reprogramming, a price that other members considered excessive.
The responses of other members were pretty mixed, as some people still considered the costs fair considering the costs related to the needed equipment, as well as the training of the tech and the time they needed to reprogram the computer.
There was also a talk on the ToyotaNation forum in which a member stated that sp,e Toyota dealerships around him have a PCM reprogramming cost between $90 and $140.
According to this particular member, the results will usually vary, which is why you should call multiple mechanics and dealers beforehand, to see their price ranges. You will receive quotes over the phone from most of them.
How the Powertrain Control Module programming is done
After you take your car to the mechanic or the dealership, the diagnostic port in the car will be connected to a scanner that has a direct Internet connection. This port has a different location inside the car, depending on the make and model of the car, although it is usually somewhere beneath the steering wheel.
After the scanner is properly attached, the old programming will have to be replaced, getting an update to the latest software version. This is a process very similar to updating a software package on your computer or even an app on your phone. This software update has to come from the vehicle manufacturer directly. This will be done by providing the vehicle VIN, which ensures maximized efficiency.
Why is the PCM reprogramming done?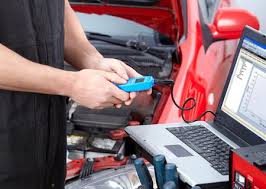 Factory bugs are among the most important issues to cause this. Every piece of software has holes and bugs that need to be patched or fixed, just like your new phone or operating system has. Engineers spend a lot of time figuring out not only what security holes are in a certain system, but also how to fix the software, especially pieces of software that are already released.
Some EMC systems need to be reprogrammed when factory settings are proven to be overly sensitive, especially as the year pass and technology moves forward. The driveability of the car can also have to suffer, as older cars, especially ones driven for more than 50,000 miles, will change quite a bit in the way they drive.
There are also cases in which a programming issue within the PCM will cause the check engine light to pop up. One example is when the PCM, the computer controlling the EGR valve, although it tells it to open, won't get the response it should, which will lead to the illumination of the check engine light. So, in order to respond as it should, the computer will have to be reprogrammed.
When should my ECM be flashed?
According to some car experts, you should try flashing the ECM once every few years, although most mechanics only advise you to do so when needed. Most dealerships/mechanics won't advise getting the ECM reprogrammed as part of your routine maintenance unless a recall or issue has been noted by the manufacturer.
Let's Go Over an Example
For example, the Check Engine light might start to blink, while your car Let's just say that the Check Engine light starts to blink and your car starts to run sluggish. The specialist scans for an error code and gets an Oxygen Sensor code. You pay to have an oxygen sensor replaced, the specialist clears the problem codes from the computer system, and the automobile appears to run much better.
The next day, the Check Engine light comes on and the car runs sluggishly again, just this time the computer system offers a very different problem code. Keep in mind that if you end up with bad software and wind up changing a couple of parts that might or might not have been damaged in the process, the specialist isn't necessarily the one to blame.
They can only work with the products and tools that they are provided, and the maker is the one who supplies both when it comes to car software. The car computer system is important to let a service technician understand what your car's issue is.
Is There a Best Place to Get This Job Done?
First off, we don't have any problems with private repair shops. A lot of these places use highly-skilled specialists that were once factory-trained car dealership professionals. They have the knowledge and understanding as well as the tools to carry out this task.
Nevertheless, if you're experiencing the old "troubleshooting" concern, you might want to think about taking the car to the car dealership. Like your house computer system, there are updates launched for your car computer system, too. You might not require a brand-new engine computer system, you might merely require it reprogrammed, or "flashed".
https://www.thepricer.org/wp-content/uploads/2020/08/car-computer-software-reprogramming-cost.jpg
380
610
Alec Pow
https://www.thepricer.org/wp-content/uploads/2023/04/thepricerlogobig.png
Alec Pow
2020-08-27 14:16:11
2023-08-08 10:40:20
How Much Does it Cost to Reprogram a Car Computer?