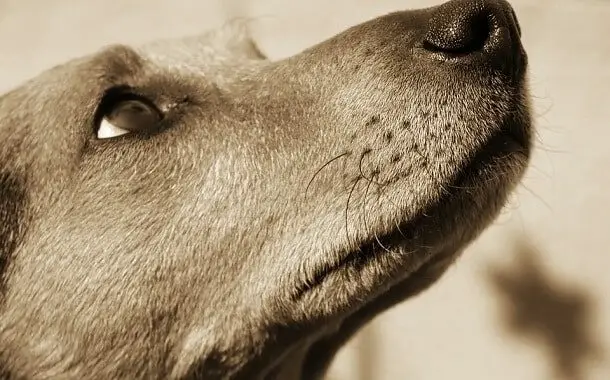 In the aftermath of your pet's death, you may be wondering what actually caused its passing or if there were any things that could have been done to save it.
A pet autopsy, also known as a necropsy, is performed by veterinarians to determine the cause of death. It will usually take place shortly after your animal passes away if you give permission for the procedure. This process can help provide closure and relief.
How much would an autopsy cost for a dog?
Necropsies are usually expensive, but the cost may vary depending on whether it's being done for legal reasons and how many tests need to be performed. For example, if you have your veterinarian perform your dog's autopsy after its death then they might do it at no charge or for only $100-$300; however, if someone else has to come in from out of town because there is an issue with the legality surrounding the passing away of the animal (e.g., was poisoned), this can increase pricing by quite a lot. It might even reach $1,200.
You might also be interested in our articles about the cost of pet euthanasia, pet cremation, or pet insurance.
The use of a veterinarian to diagnose or determine the cause of death of an animal is complicated and has mixed results. Some vets are uncomfortable with this process, as some don't feel comfortable diagnosing certain diseases because they do not have the proper training. Others may shy away from it for fear that it will shed no light on what really happened. In any of these cases, usually, they will be able to point you to a pathologist.
The average cost for a vet visual inspection ranges between $100 and $250. In this price range, you will usually have no actual tests, a diagnostic will be given based only on what the vet can see.
Dr. Gen B says the costs of autopsies could depend on what a vet needs to look out for and the suspected cause of death. For example, if it's just a visual inspection that takes 30-120 minutes, this is going to cost $100-$250 depending on how long it takes. But in other cases where tissue or fluids need to be obtained surgically and checked, these prices can increase dramatically.
Dog autopsy details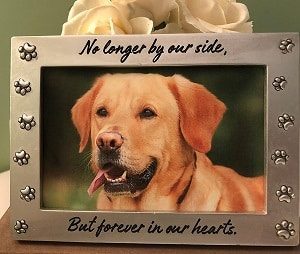 When your pet dies, you will often want to know what happened. To help figure out the cause of death and whether they were sick before dying, a certified veterinary pathologist performs an autopsy on them by opening up their body in order to explore it for any abnormalities or diseases that might have caused them to lose their life. This procedure is similar to how human autopsies are performed after someone passes away. The autopsy is also called a necropsy. If there's not enough information gathered just from looking at things outside and then inside of the animal's body, then samples may be taken off its organs and then checked under a microscope.
After the results, you will receive a report that may contain many confusing technical terms. You'll talk to your vet about these at some point in time and they should be able to help clarify things for you.
Any extra expenses to consider?
The veterinarian would first need to do a visual inspection of the animal in order to determine its cause of death. If these results are inconclusive, they could then collect tissue samples or fluids so they can be tested for toxic substances and other diseases that may have contributed to their passing. Depending on what tests actually need to be performed, these lab tests could cost hundreds of dollars more than previously estimated above.
Important things to consider
Using your veterinarian to euthanize an animal could lead to a necropsy as well. Make sure you read the fine print before signing any paperwork, especially if you don't want your pet to get an autopsy after it is put down. If you want to go through with the autopsy, then have the vet do it as soon as possible after the pet has died, because every passing hour can affect the testing process and make it more difficult for professionals to gather all of their evidence on the causes of death.
Is there any way to save some money?
Don't be afraid to ask your vet before making a decision, as most reputable offices will offer an itemized bill that you can see ahead of time.
https://www.thepricer.org/wp-content/uploads/2021/06/dog-that-passed-away.jpg
380
610
Alec Pow
https://www.thepricer.org/wp-content/uploads/2023/04/thepricerlogobig.png
Alec Pow
2021-06-11 06:24:47
2021-06-11 06:24:47
Dog Autopsy Price