Taking care of pets is not an easy task. They require your utmost attention. Their health issues also need to be taken care of at the earliest, lest they get more serious. However, health care for pets can be costly, which is why it is pet insurance that you should think of getting. The first question that springs to mind with regards to this is how much the pet insurance would cost.
The cost of pet insurance and the associated factors
The cost of pet insurance depends on a variety of factors. It could be as low as $16 a month and rise to as much as $60 per month. Here are some of the things that could make a difference:
The place where you live influences how much pet insurance would cost you. For instance, health care for pets in New York would cost you twice as much as in Kansas. This is because pet insurance companies tend to pay claims depending on your actual vet bills, so they charge more for policies in the states with expensive zip codes. New York and Los Angeles are some examples of such states. The average cost of pet insurance in the United States is around $492 per year.
The next important factor is the type of pet you have. Insurance for dogs is found to be more expensive than cats. This is because dogs carry a higher risk of illness and injuries. Purebred dogs are slightly more expensive to insure as compared to the mixed breeds. This can be attributed to the fact that purebreds are at a higher risk to incur hereditary conditions including hip dysplasia, heart diseases, and cancer, which are quite common as well as expensive.
If You Want To Take Your Cat or Dog on Your Trip, This is The Cost of Pet Air Travel
The age of your pet is an important factor as well. Older dogs and cats would prove to be more costly in terms of insurance since they are more at risk of incurring illness and injury. While you can get an insurance policy for a pet of any age, the older your pet is, the higher the cost of pet insurance you are required to pay. Therefore, it is advisable to get pet insurance when the pets are young. As the pet grows older, the cost of your insurance will increase with each passing year with the average increase being less than 10% per year.
The company which provides you insurance is important as well. It is important to keep in mind that not all pet insurance companies would offer you the best deal. When you research, you will find that different companies offer different policies with varying coverage and pricing. Customer satisfaction is also something that you should focus on when it comes to selecting a company. You will also come across some companies that would have extensive limits on claims payouts and hidden exclusions. You need to avoid such companies.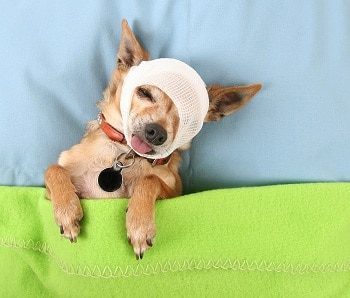 Don't just look for the cheapest plan. You should also focus on getting the plan from a company that would work in your favor in the long run. Coverage plans vary. Some offer an accident only policy, while others have more comprehensive plans which include all emergencies. The more coverage a plan has, the bigger the costs you should expect.
You Think Pet Insurance is Expensive? Here's The Cost of Human Health Insurance
The thing about pet insurance plans is that you have the opportunity to select a deductible and reimbursement rate so as to ensure that a lot of strain is not placed on your budget. If you select a higher deductible, you will have to pay less for insurance. Deductibles can range from as little as $100 to as much as $1000. Selecting a lower reimbursement rate implies that you will have to pay less each month for a policy. The range for this lies between 60 and 100%.
Should the average working Joe get insurance for his pets?
Although insurance might be pricey if you have a purebred or exotic pet, you should keep in mind that your pet is likely to require emergency care frequently which would, in turn, increase your vet bill, so getting the best plan would work in your favor. It is one of the expenses that you should have in mind before even getting a pet, to make sure that you will be able to cover all of its needs.
https://www.thepricer.org/wp-content/uploads/2016/12/cat-and-other-pets-insurance.jpg
380
610
Alec Pow
https://www.thepricer.org/wp-content/uploads/2022/01/thePricer.png
Alec Pow
2016-12-03 18:15:47
2022-11-22 15:08:27
Pet Insurance Cost