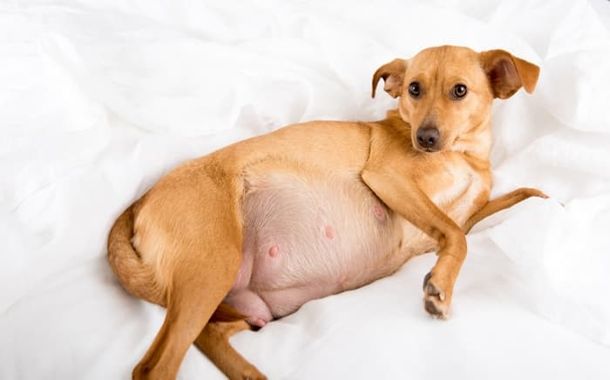 It is known that not all pet dog breeds can deliver their pups naturally, and due to the fact that a few of the smaller-sized breeds have pelvic canals that are just too small to manage the size of the puppies for a natural birth, a c-section can become a must.
Like its human equivalent, the treatment is done close to completion of the full gestation duration so the young puppies will be able to be taken out safely. This treatment also aids the mother make it safely instead of taking the chance of passing away while delivering.
Just how much does a dog c section cost?
According to the website Dogbreedinfo, a canine C-section will cost you anywhere between $500 and $2,000. The specific rate of the treatment might depend upon the veterinarian who will do the procedure and where you live. A basic C-section, for instance, can be about $500 when done during office hours; nevertheless, the expenses might increase by 2 to 3 times the amount if the c-section were either complex and/or carried out in an emergency scenario after hours.
You might also like our articles about the cost of hernia surgery, broken nail treatment, or entropion surgery for dogs.
An online forum thread on Retrievertraining.net noted that owners, who spent for this treatment, paid around $1,200 to $2,000. The exact expenses, according to the members, would depend mostly on the veterinarian, the center, and the geographical area.
Dog C-section explained
A test, or a series of tests, might be done initially in order to figure out if there is actually a requirement for a C-section. A veterinarian will have a look at the mother's health, the strength of the pups, her previous history, and the size of the father. The veterinarian could also carry out digital palpation to assess maternal pelvic irregularities, the size of the fetus, and to try manual removal without surgical treatment. In case the pups are too big or the pelvic canal is too narrow for passage, a cesarean will be done.
Stomach radiographs and stomach ultrasound evaluation might be done too in order to see if a C-section is also needed. Radiographs, for instance, are done to assess the size, place, and number of puppies in the uterus, while an ultrasound is done to examine the viability and general health of the pups.
If s dog can not deliver the puppies naturally as shown by the various tests done beforehand, a cesarean is the next best alternative. The treatment will begin with anesthesia, and the c-section will then be carried out through a cut in the dog's abdominal area. The pups that make it through are permitted to nurse usually as quickly as the mom is out of the surgical treatment. DogBreedInfo has a comprehensive step-by-step guide, showing you how the treatment is done.
What are the additional expenses?
As already noted, stomach radiographs, an ultrasound, and/or other stomach tests might be required in order to see if a C-section is required.
Like human beings, dogs will also need to recover after the procedure. In order to prevent issues that might threaten the health and the life of the animal, appropriate aftercare should be taken into account and is strictly required.
If a c-section is required when your veterinarian's office is closed, then be prepared to pay considerably more. In emergency situation scenarios, a veterinarian will usually take an x-ray to see the number of puppies that are inside the uterus. This x-ray, more than likely, will be an added fee to take into consideration.
General and/or regional anesthesia might be utilized, which can increase the expenses.
Post-surgical treatment and medication might be needed for a couple of days.
Any tips to remember?
A lot of c-sections are not planned surgeries as it is uncommon for many pets to have issues delivering. The animal is generally brought to the vet after extended straining without delivering, a prolonged period in between deliveries, or when a young puppy is noticeably stuck within the internal canal. Essentially, it is an emergency situation (not an optional) surgery.
The Border Terrier, Bulldog, English Toy Spaniel, Chihuahua, Pekingese, and Cocker Spaniel, among numerous others, are breeds that are known to typically need C-section deliveries. As an owner, you ought to know beforehand if the breed you have is at risk of a C-section to avoid an emergency scenario.
According to a veterinarian on one Charleston Gazette-Mail post, indications that might show the need for a c-section can consist of weak contractions for more than 2 hours, throwing up, pain, discomfort, a fever, or a bloody discharge. If you see any of these indications, take your dog to a veterinarian as soon as possible.
70 to 90 percent of puppies will make it through a cesarean section, while 99 percent of mothers will completely recuperate after the treatment. In some uncommon cases, hemorrhaging might take place, which can be life-threatening.
Is there any way to save some money?
Like in the case of humans, the very best way to save some money on pregnancy and delivery in pets is to be really prepared for it. It is usually much better and cheaper to have a planned C-section than an emergency one. Speak to your veterinarian or animal surgeon ahead of time and discuss your alternatives.
https://www.thepricer.org/wp-content/uploads/2021/04/dog-c-section-cost.jpg
380
610
Alec Pow
https://www.thepricer.org/wp-content/uploads/2023/04/thepricerlogobig.png
Alec Pow
2021-04-08 07:42:37
2022-03-24 17:04:08
Dog C Section Cost