How Much Does a Fire Truck Cost?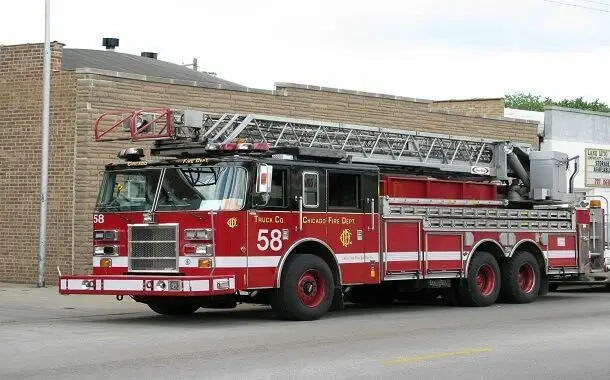 The fire truck is a big, red emergency vehicle that yells "I'm here to help!" when called upon. It has the power to put out any type of flames.
The fire truck is a special construction vehicle that has the machinery, installations, equipment, accessories, and materials designed to limit and extinguish a fire as well as other interventions such as rescuing people and property in the event of a fire or other type of emergency situation.
How Much Does a Fire Truck Cost?
As there are a few different types of fire truck vehicles, the price of a brand new one would vary quite a lot. For example, the cost of a simple bush fire truck is anywhere between $92,000 and $152,000, while the price for a platform aerial truck that has an outfitted engine and all the needed equipment is more than one million dollars.
According to our research, the majority of fire departments would pay anywhere between $605,000 and $955,000 for a fire truck, depending on its type and features. The cost will vary from department to department as each of them has its own characteristics adapted to the demands and environment.
In the table below you will see the price of a fire truck based on the most common types of trucks.
| Type of Fire Truck | Average Price |
| --- | --- |
| Crash Truck (often seen at airports) | $750,000 to $1.2 million |
| Ladder Truck | $650,000 to $950,000 |
| Mid-Range Structural Pumper | $500,000+ |
| Basic Engine/Bush Truck (simply pumps the water) | $100,000 to $300,000 |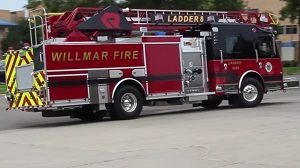 According to the answers a fire chief posted on Quora.com, the price of the majority of the fire trucks would be under one million dollars, while other members of this forum stated that the cost of a basic (unequipped) fire truck would be anywhere between $305,000 and $505,000. Though, the costs would increase when adding extra equipment, with the cost of a fully equipped fire truck prepared for any level of firefighting easily reaching into the millions of dollars.
The cost to replace the pumper engine with one comparable to their equipment is around $555,000, according to a post of a fire chief on DoverFire.org FAQ. In this price the fee of $101,000 to $152,000 needed to outfit the engine wonțt be included. Referring to the platform aerial ladder truck, the cost for one is around $932,000. Also, the price for a heavy-duty tiller fire truck, that can steer in the rear is almost $845,000. This price wonțt include the necessary equipment to customize the truck.
According to The Morning Call, in order to replace the fire engines, a fire department should budget around 3 million dollars. According to the manufacturers, these high prices are due to safety standards and constantly evolving technology intended to save lives while also protecting the wellbeing of the firefighters.
The fire station from North Iowa paid one million dollars for a new fire truck.
Types of fire trucks
Tower Truck – In order to allow the firefighter to put out the fire from a safe area, most of these types of trucks will have a basket mounted at the top of the fire truck's ladder.
Conventional – This type of pumper truck uses multiple methods to pump water into the fire, and according to d4htechnologies.com the most common one is via a pump through the hose to the fire. It is also known as a water ladder, a pump ladder, a pumper, or a fire engine.
Turntable – Probably this type is the best known. Its purpose is to gain access to a fire that happens at a certain height with the help of a large telescopic-like ladder.
Command Support Unit – This kind of truck is helpful to counter many different dangerous scenarios. It is the best for a larger scale-based accident as it is an advanced technological truck.
Tanker Truck – This is the best for situations where water resources or fire hydrants are not enough or do not exist at all. It has the purpose to transport big quantities of water.
You might also like our articles about the cost of a fire hydrant, fire extinguisher recharge, or kitchen hood fire suppression system.
Foam Tender – In situations where water is not effective this type of truck is used because it can carry big quantities of foam. It can take foam as a truck carrying foam barrels or packets, or a tanker.
Hydraulic Platform – This type of truck is made to be used as an aerial work platform in order to provide an elevated water pump position or/and to give high-level access. It is also known as a platform truck or articulating boom.
Heavy Rescue Vehicle – Practically this type of truck is a toolbox on wheels. For example, these trucks can help extract people from vehicles during a traffic collision, enter confined places or/and assist during a building collapse, and also help with rope rescue. This truck is also known as a Rescue Company.
HAZMAT – This truck is usually found in large metropolitan areas. It was made to clean rescuers or/and victims after a contamination incident, to fully decontaminate units, and to clean spilled oil.
Important things to consider
A typical firetruck can hold in its water tank anywhere between 400 and 500 gallons of water.
The fire department will often have a variety of different trucks to suit the needs of any situation. A pumper/engine truck is typically used as water-based rescue, whereas wildland or ladder-type vehicles can be deployed in more difficult terrain and so on.
Although you might be able to save some money if you buy a used fire truck instead of a new truck, you should make sure that all systems are working and abide by safety standards.
https://www.thepricer.org/wp-content/uploads/2021/11/fire-truck-cost.jpg
380
610
Alec Pow
https://www.thepricer.org/wp-content/uploads/2023/04/thepricerlogobig.png
Alec Pow
2021-11-11 07:35:00
2023-04-10 11:56:49
How Much Does a Fire Truck Cost?