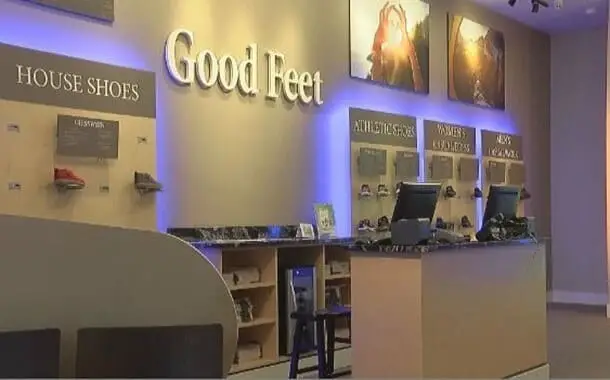 The Good Feet Store is the place to go for custom orthotics that will help you walk pain-free. A firm yet flexible arch support helps correct any poor foot biomechanics and medical issues like plantar fasciitis (one of the most common causes of heel pain) so you can enjoy a healthy life without aches and pains.
How much do arch supports from Good Feet store cost?
Good Feet Store is offering Arch Supports that are only available at their authorized stores. They claim this will ensure the perfect fit and precision with the help of a specially trained arch support specialist.
Based on our research, the products offered by the Good Feet store cost anywhere between $300 and $1,400, depending on several factors including your geographical location and the type of warranty you're getting for the products.
In the United States, these arch supports will greatly differ, at least from what we managed to find while doing our research. Most of the time you will be able to pick one of the two options: a 30 days guarantee or the lifetime guarantee.
The difference between them is that the 30 days guarantee would be priced at about $350, but you wouldn't be entitled to any discount if they were to wear out or break down after the 30 days period, whereas the lifetime guarantee would cost around $1,000, but you would get a 50% discount when replacing worn-out pairs.
There are hundreds of testimonials online about Good Feet's arch supports, and we've gathered as many estimates as possible and added all of them in the table below
| Geographical Location | Price Paid |
| --- | --- |
| Tempe, AZ | $345 for one |
| Smithville, MO | $345 for one |
| Sandy, UT | $1,150 for a lifetime warranty arch support |
| Salt Lake City, UT | $1,150 for three sets |
| Mesa, AZ | $1,150 for three soles |
| Lincoln, CA | $920 |
| Houston, TX | $1,380 for four arches |
| Gresham, OR | $402.50 for one |
| Greensboro, NC | $575 for one |
| Denver, CO | $690 for one |
| Dallas, TX | $1,262.70 |
| Cedar Park, TX | $1,265 for the 3-step system |
| Brandon, FL | $897 for one |
| Austin, TX | $1,495 |
Some Yelp reviews go into detail about what people paid for their insoles. One individual had to pay $1,299 for three arch supports and another got 3 soles for $840 from the company. There is also one review that says if you're careful enough with your purchase, you could walk out of there with lifetime inserts by paying an initial cost of $300, and then less than $20 annually.
You might also like our articles about the cost of brachymetatarsia surgery, toe shortening surgery, or foot corn removal surgery.
Important things to consider
The company has a strict policy of no refunds on arch supports, but they will offer store credit if you are not satisfied with your purchase. You can also find people selling their new soles that are brand new as soon as they leave the store, on eBay for much less than what you would pay in person. If you know which insert size you would need and want to save some money, this may be great for you.
Dr. Larry Huppin, an experienced foot doctor in Washington D.C., advises patients to be wary of the arch supports they buy and recommends doing proper research research before making a purchase because most stores charge hundreds of dollars for their products which will not offer more support than any other low-cost product would provide anyway–making them neither good nor bad as far as arches go but rather just a lot pricier.
Is there any way to spend less?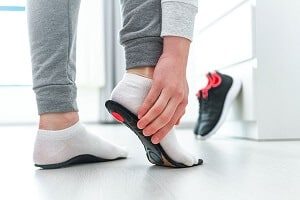 Most online reviews make it sound as if the Good Feet store costs are pretty high for what you get. They claim that they could purchase similar foot pads from Amazon for around $20, and even found them to be nearly identical in quality. For those who are on the fence about purchasing these insoles, please take this into consideration before doing so.
We cannot say whether or not their claims are true but it is something to keep in mind. The soles from WALKFIT or HAPPY Feet are considered to be great alternatives and they shouldn't cost more than $50.
Having custom arch support made for your heels by your podiatrist will not only be more durable but also save you money. The reason is that, unlike your local Good Feet Store sales representatives who have no medical training or experience in making customized shoes for feet with special needs, the doctor will assess what kind of shoe would best fit each person's unique shape to provide them with maximum comfort.
In some cases, your shoe's arches are not the issue. Secondly, many people have said that you could use a health insurance plan to cover these arch supports as long they were medically required and prescribed by an orthopedist or podiatrist.
The Good Feet Store seems to be flexible on the price of their arch supports if you're willing to negotiate. Keep in mind, however, that they are relentless when it comes to pressuring a sale and will follow strict scripts for all customers. In fact, from reading reviews by employees online it appears most salespersons only make $10 an hour plus 10% commission – getting paid a percentage of each sale is why they want to get as high prices as possible.
https://www.thepricer.org/wp-content/uploads/2021/08/Good-Feet-Store-cost.jpg
380
610
Alec Pow
https://www.thepricer.org/wp-content/uploads/2023/04/thepricerlogobig.png
Alec Pow
2021-08-15 07:39:31
2023-04-08 23:12:04
Good Feet Store Cost