Horse Teeth Floating Cost
Last Updated on December 18, 2022 | Written by CPA Alec Pow
First Published on January 29, 2021 | Content Reviewed by

CFA Alexander Popivker
Teeth floating is basically the procedure where the enamel points (sharp edges) on the surface of the horse's tooth are eliminated. The reason that this is known as "floating" is because the file utilized to smooth out the edges is referred to as a "float".
When the enamel points of the teeth are left neglected, this can lead to discomfort during food consumption. These sharp points will make it hard for the horse to consume the necessary food and hold some in its mouth. In addition, these points can lead to pain for the horse.
You might also like our articles about the cost of a horse, a pony, or the price to rent a horse and carriage.
Studies have shown that routine oral care and floating can increase digestible energy by 20%.
Just how much does horse teeth floating cost?
Usually, horse teeth floating is going to cost anywhere from $80 to $220 per horse. If sedation is needed, you should add another $10 to $30 for the whole treatment.
According to Equusite, a 20 to 40-minute oral test alone typically costs anywhere between $30 and $70. This would not include the floating treatment.
On an online forum thread on MyHorseForum, members noted that you ought to be prepared to invest anywhere from $80 to $180. Nevertheless, additional costs, as you will read below, should be something you're prepared for. This can include extractions, and so on.
GoodEquineDentalServices, another horse vet website, charges $60 for horses older than 4, and if the horse requires sedation, the procedure will cost $70. The Horse Daily surveyed horse owners, and with numerous replies, results showed that owners had actually paid anywhere from $75 to $200 for a yearly float.
Elements that impact the rate.
The kind of oral work
The overall amount of the oral service depends upon the kind of work the equine dental practitioner will carry out on the horse. Advanced dentistry treatments, such as extractions, can lead to greater expenses.
Your geographical location
Floating costs might differ from one state to another just like any expert services. Likewise, the distance of the farm from where the horse oral-service technician lives plays a big role in the price of the services.
Their experience
Some equine dental professionals will ask for higher costs basing upon their credibility, demand, and substantial experience.
Extra expenditures
Numerous equine dentists consider added costs consisting of the expense of a car to go to their clients, the expense of fuel, along with the purchase and repair work of their tools, which can cost thousands of dollars.
Horse teeth floating summary
When carrying out the floating procedure, the equine dentist usually observes the dental condition of the horse. They will then check out its head for any indications of TMJ and will examine the condition of the incisors. Utilizing a full mouth speculum to examine the mouth interior and analyze the molars, the sharp teeth are filed down.
Two tools are usually utilized when floating: the equine oral wedge and the equine oral speculum. The equine oral wedge will be positioned in between the back teeth of the upper and lower jaw and will be utilized to keep the mouth open throughout the procedure. The equine oral speculum will utilize metal plates that fit over the upper and lower incisor teeth. A ratchet system will spread these plates apart, offering an unblocked view of the mouth.
What are the additional expenses?
Some equine oral services will ask for a first time payment for horses who have never been floated before.
Numerous equine oral services will charge farm call charges (taking a trip costs) to reach a farm. Some do not charge farm costs if they are in a "loop of travel".
Sedatives might be needed in many cases. This will be in addition to the charge for the floating itself that has already been included. As noted already, this could be an extra $20 to $40.
Charges beyond a regular float might also bring with them extra costs. This can consist of medication, extractions, and/or wolf teeth removal.
Floating must be done at the very least each year, so you should be prepared to set aside enough money for preventative upkeep. No matter the age, the teeth need to be checked.
Tips to keep in mind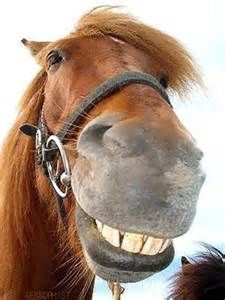 After the preliminary oral go to, it is recommended that 2 visits a year be arranged till the horse reaches 5 years of age when its permanent teeth have developed. Later, oral visits might be performed one or two times a year, depending on the horse.
You should look for a qualified horse dental expert who holds memberships in known equine dentistry organizations.
There are some symptoms that your horse's teeth will have to be floated. The very first one is weight loss, which is a direct result of the horse consuming less because of the pain. Another indication is the horse tossing its head side to side while opening its mouth.
Floating your horses' teeth will not hurt given that there are no nerves present at the surface area of the tooth where the treatment is being carried out.
How can you save some money?
Rates differ from one equine dental professional to another. Compare rates provided by those in close proximity to your farm.
If you have a few horses, you can take advantage of discount rates provided to multiple horse owners.
If you have any other oral work or services that will need to be done, you should try to get them all done simultaneously. For instance, horse owners usually integrate vaccinations, a Coggins test, and/or extractions to save money on expenses. By integrating treatments, you will have the ability to save the most money, specifically if the dental practitioner charges for farm calls.
https://www.thepricer.org/wp-content/uploads/2021/01/horse-teeth-floating-cost.jpg
533
800
Alec Pow
https://www.thepricer.org/wp-content/uploads/2023/04/thepricerlogobig.png
Alec Pow
2021-01-29 11:14:58
2022-12-18 22:53:51
Horse Teeth Floating Cost