How Much do Puppy Shots Cost at PetSmart?
If you want to be a responsible pet owner, then you must make sure that your dog gets all of its needed shots and its healthcare needs met. When it comes to puppy shots, these costs can easily add up. Puppies in general need to take several shots over several months, becoming a big expense for the average individual, depending on where they choose to go.
There are still enough options available when it comes to where you want your puppy to get its shots, which means that with proper due diligence, you might be able to spend way below the average.
The most expensive option is probably a local veterinarian while going to pet stores partnered with a local animal hospital or shot clinics will be the cheapest pet healthcare approach. One of these stores is PetSmart.
PetSmart is able to provide lower-cost healthcare because it has partnered with Banfield Hospitals. The company has also partnered up with ShotVet, more recently, to provide mobile vaccination clinic services.
There are some PetSmart stores that own and operate vet clinics independently inside them. It's very likely that you have a PetSmart really close to you, considering that they have over 1,500 locations around the US. So how much do puppy shots cost at PetSmart?
How Much Do Puppy Shots Cost at PetSmart?
Each Puppy Shot costs between $27 and $46, at PetSmart, while a full shot package containing the most important shots for a puppy will cost around $189. These costs depend on whether you choose ShotVet, a vet clinic in-store, or a Banfield Hospital, as well as which shots your pup needs to take and your geographical location.
Banfield Hospitals
Getting the vaccinations done at Banfield using the PetSmart Partnership will require you to go to one of their hospitals. Prices are usually on the lower end, sometimes a little cheaper than those offered by Shotvet. These locations will offer most of the core shots, although they don't have some of the non-core vaccines that ShotVet offers. You'll also find that your pup's age isn't important at Banfield Hospitals, as their website doesn't differentiate between a puppy and a dog.
Below, you will find a list of the estimated costs, based on the geographical location in the United States.
| Shot Type | East Coast | Midwest | West Coast | Southern U.S. |
| --- | --- | --- | --- | --- |
| DAPP | $43.44 | $37.52 | $42.91 | $36.62 |
| Bordetella | $37.16 | $32.10 | $36.72 | $31.33 |
| Leptospirosis | $26.59 | $22.97 | $26.27 | $22.42 |
| Lyme Disease | $47.72 | $41.22 | $47.15 | $40.23 |
| Bivalent influenza | $59.18 | $50.81 | $58.11 | $49.59 |
| Rabies | $30.87 | $26.66 | $30.49 | $26.02 |
ShotVet
You can set an appointment for shots with ShotVet pretty easily. All you have to do is browse the official ShotVet website and choose a nearby Petsmart with a clinic. You will need to save an appointment date and time when you will have to show up. You can pay when you reach the store, or you can pre-purchase packages of shots, depending on what you prefer. The ShotVet pricing structure is pretty straightforward. You will find a list of prices on the website, which are the same across the board, regardless of where you are located in the US.
You might also like our articles on the cost of pet training at PetSmart, dog vaccination in general, or dog registration.
Here's a list of costs for individual puppy shots at PetSmart, excluding a $5 biohazard charge:
| Service | Price |
| --- | --- |
| Heartworm Test | $42.90 |
| DA2PP** | $42.90 |
| 1 Year Rabies | $28.60 |
| Round/Hook Dewormer | $38.50 |
| Canine Influenza (H3N8)** | $48.40 |
| Lyme** | $42.90 |
| Rattlesnake (select regions only)** | N/A |
| Bordetella** | $42.90 |
| Lepto** | $42.90 |
| Lyme Test | $42.90 |
| 3 Years Rabies Vaccine | $46.20 |
Note: For the 3-year rabies shot, you will have to present proof of a previous non-expired rabies shot.

For the DA2PP, Influenza (H3N8) Rattlesnake, Lyme, Bordetella, and Lepto vaccines, a booster will be required 4 weeks after the pet has had the first shot.
You can also get packages of shots at ShotVet, for puppies and dogs of all ages. In this way, you can save some money compared to individually buying the vaccinations. Here are the puppy packages you can currently find on their website:
| Service | Price |
| --- | --- |
| Puppy Club (all 3 series of puppy shots) | $189 |
| Puppy C (DA2PP & strategic deworm & Influenza (H3N8) & Bordetella & rabies) | $109 |
| Puppy B (DA2PP & strategic deworm & Influenza (H3N8)) | $94 |
| Puppy A (DA2PP & strategic deworm) | $77 |
Vaccines at In-Store Clinics
It's a little harder to find the exact prices charged by PetSmart's in-store clinics. We were able to find some average prices for puppy shots, but these might differ from what you find, depending mostly on your location. Here are the average puppy packages offered by these clinics:
The Early Care Package:
A one-time fee – puppy early care costs: $49.95
A monthly payment – puppy early care costs: $31.95
An annual cost – puppy early care costs: $343.40
The Early Care Plus Package:
A one-time fee: $42.95
A monthly payment: $37.95
An annual cost: $427.40
Are there any additional costs?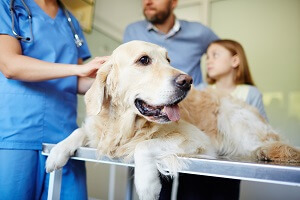 As long as you have a healthy puppy, then you will almost never have to pay additional costs aside from the puppy shot prices. There are rare occurrences in which pups might need blood different tests or bloodwork before they can get some vaccinations. You might also need to get some non-core vaccinations, depending on your location, which might add to the cost. The Rattlesnake vaccine is just one example.
Why are Vaccinations Important for Your Puppy?
As for humans, vaccines help our puppies avoid some of the most common diseases and illnesses. Younger pups especially need vaccines because they are more susceptible to getting ill, as their immune systems aren't yet up for the challenge.
When reaching the age of 6 to 8 weeks, puppies will need their first shots. Usually, when buying a new puppy from a reputable breeder, they will take care of these first few vaccinations.
These shots are usually given up to the age of 16 20 weeks, in batches every 2 to 4 weeks.
Does Pet Insurance Cover Puppy Vaccinations?
Most regular pet insurance plans don't cover routine care, which means that they won't cover puppy shots either. Even so, there are pet insurance companies that have add-ons to their packages for preventative care, and these will have vaccinations included. In the end, it will come down to the exact insurance company you're working with.
Conclusion on Puppy Shots at Petsmart
PetSmart is one of the cheaper options when it comes to puppy vaccinations. It has partnerships with ShotVet and Banfield Hospitals and regardless of your location, they will surely have a shot plan that you will find advantageous.
https://www.thepricer.org/wp-content/uploads/2023/10/puppy-vaccination-cost-at-petsmart.jpg
380
610
Alec Pow
https://www.thepricer.org/wp-content/uploads/2023/04/thepricerlogobig.png
Alec Pow
2023-10-16 10:10:27
2023-10-09 11:56:30
How Much do Puppy Shots Cost at PetSmart?