Hey, gang! This is our first post, but we`re starting in full power! One question in the minds of many men and possibly some women is "How much would a Lamborghini cost?"
Well, it can't be cheap, that`s for sure. But if you do have a couple of hundred thousand dollars to spare, you could see your dream come true.
To find the answer to this pretty interesting question, we've started looking for information regarding new, unused, in-the-box Lamborghini cars and their prices. So if you are looking for a brand you Lamborghini you can expect to pay anywhere from $150,000 and up to $1,000,0o0.
Here's Another Great Looking Car, The M4 Coupe Model By BMW
Here's what we've found:
2014 Lamborghini Gallardo – $181,900 – $259,100
2015 Lamborghini Huracan – $237,250 – $237,250
2014 Lamborghini Aventador – $397,500 – $548,800
Don't expect to pay way less just because you pick an older model. Don't forget it's Lamborghini.
Here are some prices for the older models:
2009 Lamborghini Gallardo – $198,000 – $221,000
2007 Lamborghini Gallardo – $178,550 – $200,600
2001 Lamborghini Diablo – $274,900 – $274,900
Most of you might notice that a new Lamborghini is somewhat outside your safe zone in terms of price. So our first thought was why not search for a second-hand Lamborghini? We wouldn't recommend it. As it turns out, used Lamborghini cars are sold within the same price range as new ones, for some reason.
Let's just give you some examples:
Someone is selling his 2011 Lamborghini Gallardo LP 550-2 Vallentino Balboni 2dr for a Price of £103,995, which means around $174,108.92. That means that you could get a new car, a four years older model, for roughly the same price. Here's his phone number, for enthusiasts:024 7746 0084.
Do You Want to Get a Second Hand Lamborghini? Here's How Much Will Cost To Reupholster a Car
Another seller asks for £229,990, around $385,050, for his 2012 Lamborghini Aventador LP 700-4 2dr, which brings it very close to the price paid for a new one.
Are they ever going to sell their cars? Who knows? What we do know is that many buyers rush into buying their favorite car and spend a lot more on it than they really should.
Lamborghini costs, depending on their model
Now let's go deeper and talk about specific models, some of their features, and of course, their prices:
How Much Is a Lamborghini Urus?
With a low price of just over $211,000, you can consider the Urus one of the cheapest Lamborghinis you can find. And although it is cheaper than other models, it surely isn't less powerful, the Italian brand keeping its high standards while building it as well. It is in fact the fastest SUV tested on the track, reaching 0 to 60 mph in just 3 seconds. It comes with a V-8 twin-turbo engine of 4 liters, which is considered underrated by experts, featuring 627 lb-ft of torque and 641 hp. Some people go as far as calling it an everyday Lamborghini because it has a lot of space for gear and multiple passengers, but it also handles the road like a sports car.
How Much Is a Lamborghini Huracan Evo Spyder?
Lamborghini has a convertible version of its popular Huracan Evo which is known as the Spyder, having a price that starts at just over $291,000. It is basically around $25,000 more expensive than the coupe version, which is basically nothing for someone that can afford a Lamborghini and wants to enjoy the Sun while driving this amazing car. Interestingly enough, it is slightly heavier than the coupe model, but this convertible comes with a V-10 engine featuring 630 hp, just like its coupe version.
Can't afford to buy a Lamborghini, try leasing one.
How Much Is a Lamborghini Huracan Evo?
Lamborghini lovers know that the Huracan managed to set a new standard for the brand when it was released. It has a lot of stability that enables it to handle its full-blown power, but it is also amazingly quick. Its V-10 engine is a naturally aspired 5.2-liter and features 443 lb-ft of torque and 630 hp. It has a starting price of just over $264,000, which means that it is more affordable than other models, but also more affordable than its convertible type.
How Much Is a Lamborghini Huracan Evo RWD Spyder?
Huracan Evo RWD Spyder is one of the latest vehicles released by the Lamborghini team. It comes with a cost of around $233,000. Just like its RWD coupe counterpart, it was designed to be easier to handle than the AWD Huracans, although it doesn't have the same push power, with just 413 lb-ft of torque and 610 hp. It looks pretty aggressive with its unique styling features.
How Much Is a Lamborghini Huracan Evo RWD?
Weirdly enough, the cheapest Lamborghini Huracan you could buy will only have two wheels, and not four like most cars. The cost of a brand-new Lamborghini Huracan Evo RWD is just over $212,000, but at this price, you get all of the ingredients you will need for a great drift beast. If you're the type of driver that slides a lot, you will most likely not even notice that the Lamborghini team returned the V-10 engine for this particular model to feature just 412 lb-ft of torque and 610 hp. You will easily get a top speed that surpasses 200 mph.
How Much Is a Lamborghini Aventador S Roadster?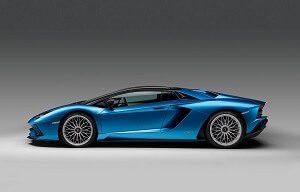 You surely agree that a V-12 engine on your car needs to be heard, and the easiest way to hear the engine roaring is in a convertible, with the wind passing through your hair. Although getting a removable roof for your Aventador S will increase the price of the car by $around $39,000, it will make it amazing. For the full price of just over $460,000, your Aventador S Roadster will exert about 730 hp with the help of its V-12 engine.
How Much Does a Lamborghini Aventador S Cost?
The Lamborghini wedge-shaped cars that had 12-cylinder engines really managed to leave a mark in the car world. This tradition is perfectly carried on by the Aventador S coupe, which comes at a price of just over $421,000. This means that it has a price point that is almost double what you'd pay for the cheapest Huracan Evo model. This money will get you a V-12 engine of 6.5 liters, featuring 509 lb-ft of torque and 730 hp, with the standard rear steering system that will help this car move smoother.
How Much Is a Lamborghini Aventador SVJ?
We're getting closer to the top of the Lambo hierarchy to find the popular Aventador SVJ. This particular monster is considerably more expensive than your standard Aventador. You will actually pay just over half a million dollars for it, but you'll surely get considerably more power for this price. It has a V-12 engine that is able to pump out 531 lb-ft of torque and around 760 hp. You will be able to reach 0 to 60 mph in this car in just under 2.5 seconds.
What is The Price of a Lamborghini Aventador SVJ Roadster?
The Aventador SVJ also has a Roadster version, which is also the most expensive car that the Lamborghini brand features, except, of course, for the rare limited edition models they release from time to time. A topless Aventador has a cost that starts at about $577,000, it can get considerably higher when additional features are added. In fact, it isn't unusual for this model to cost over $640,000 when you add a lot of additional features to it. It also has a V-12 engine that is naturally aspired and features 760 hp, just like the coupe version. When the top is down, you will surely be able to hear the engine do its job.
How Much Are the Lamborghini Veneno, and Other Rare Limited Edition Cars?
Lamborghini is a brand that is in its own league when it comes to vehicles. For example, the limited edition sports car called Centenario, which was built when the company celebrated the 100th birthday of its founder, Ferruccio Lamborghini, is an engineering wonder. Only 40 cars of this model were ever built, 20 roadsters, and 20 coupes, having prices of around $2 million each.
Veneno is another special edition Lamborghini, that you will surely have a hard time forgetting. This model is sold for about $4 million and is made in both roadster and coupe versions. Only a few of them were ever made.
We couldn't end the list without talking about the Sian, known as the most powerful Lamborghini to have ever been built. It has a V12 hybrid engine that is able to exert 819 hp. Only 63 cars of this model have ever been made and were sold at about $3,6 million each.
Want to see a Lamborghini on the road? Check out this video
We do understand that most of you readers out there will use this article talking about the cost of Lamborghini cars for information purposes only, but for the few of you that do think about the possibility of getting a Lamborghini, give yourself time to think about it, don't rush into a decision that you will regret. We say this considering the fact that many second-hand Lamborghinis' offered for sale have below 1.100 miles.
https://www.thepricer.org/wp-content/uploads/2014/04/lamborghini-cost.jpg
380
610
Alec Pow
https://www.thepricer.org/wp-content/uploads/2023/04/thepricerlogobig.png
Alec Pow
2014-04-12 17:17:01
2022-12-24 09:35:06
Cost of a Lamborghini