How Much Does an Xbox 360 Cost?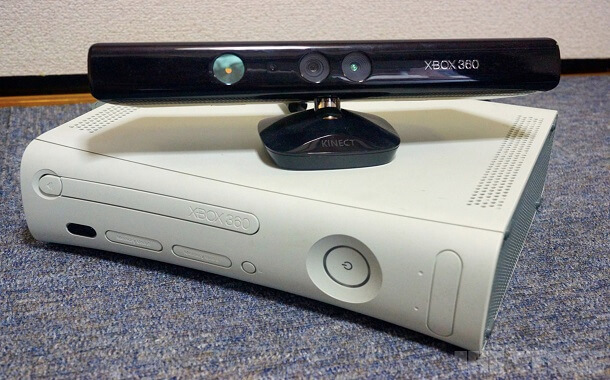 As the gaming industry evolved into the next generation of video game technology, Microsoft was determined to dethrone the Sony PlayStations by introducing the Xbox 360. Microsoft rebuilt the Xbox almost entirely. From its name, appearance, hardware components, and features, Xbox 360 is a radically different machine and much more powerful than its predecessor.
Much more than a video game console, the Xbox 360 is a true Media Center, allowing users to play and use the network by downloading all types of media, including HD movies, music, digital images, and game content.
In this article, we will talk about the features and price of an Xbox 360. The Xbox 360, like all video game consoles, is just a computer with hardware and software dedicated to running video games.
How Much Does an Xbox 360 Cost?
The average cost of an Xbox 360 would start at around $90 and go up to $280. The main factor that affects the cost of an Xbox 360 is its model. For instance, the first edition, which can only be bought used as it is not sold new anymore, would cost anywhere between $70 and $85, while the basic Xbox 360, which has a pretty small memory of 4 GB costs around $180.
But an Xbox 360 with 4 GB memory and a Kintec, which is a motion sensor that makes gameplay more realistic, is sold for around $350.
The price of an Xbox 360 with a memory of 250 GB would be almost $280. The same model that comes also with Kintec would cost around $450.
If you need only the Kintec sensor, you should be prepared to get out of your pocket around $150.
In the table below you will find the average costs of different Xbox 360 packages.
| | |
| --- | --- |
| Package | Price Average |
| Microsoft Xbox 360 E 4GB Console | $200 |
| Microsoft Xbox 360 Game System HDMI Console 60GB | $100 (used) |
| Microsoft Xbox 360 S 4GB System | $85 (used) |
| Xbox 360 4GB Console | $250 |
| Xbox 360 4gb Kinect Holiday Bundle with 3 Games | $275 |
| Xbox 360 500GB Call of Duty Bundle | $300 |
| Xbox 360 500GB Console – Forza Horizon 2 Bundle | $200 |
| Xbox 360 E 4GB Console | $195 |
| Xbox 360 Slim 250GB Console | $120 (used) |
Xbox 360 short presentation
Microsoft released two versions of the Xbox 360 in November 2005: Xbox 360 Premium Package and Xbox 360 Core System. Since then, the range has undergone some changes. The Premium Package is now known as the Xbox 360. A new Elite system was released in April 2007. Then, Microsoft announced another system, the Xbox 360 Arcade, in October 2007.
The Xbox 360 supports up to four wireless controllers and has three USB 2.0 ports, two on the front and one on the back, which can be used to connect wired controllers or for wireless controllers that need to be charged. USB jacks can also be used to connect devices such as digital cameras, MP3 players, and keyboards (but the keyboard can only be used for typing, not gaming).
You might also like our articles about the cost to repair an Xbox One or a PC, and to buy a hard drive.
Xbox 360 is a real media center. It is equipped with a 12x dual-layer DVD-ROM that can read DVD-Video, DVD-R/RW, DVD-ROM, CD-ROM, DVD+R/RW, WMA CD, CD-DA, CD-RW, CD-R, JPEG Photo CD, and CD-MP3. You can also buy an external DVD player for the Xbox 360, but it does not support Blu-ray.
Xbox also has an online service called Xbox LIVE that allows players to play video games as well as download content for games using the Internet. Once you are online, you can play with each other on the Internet and communicate with each other in real-time with the help of headphones. Xbox LIVE has created a very large community of online players who compete with each other worldwide.
The design of the Xbox 360 controller is largely based on the one used for the original Xbox – Controller S. The most visible difference between the Xbox 360 controllers and those of the original Xbox is the fact that most of them are wireless.
Thus, Microsoft has created a technology that solves the latency and bandwidth problems that can occur with some wireless controllers. The latest Xbox 360 wireless controllers can be powered by either a pair of traditional AA batteries or a rechargeable battery. The battery can be charged in a charger or via a USB connection to the console.
Which are the additional expenses?
When talking about the extra costs that come with the purchase of an Xbox 360, the largest of these are represented by the games. The price of each game for the 360 would be anywhere between $25 and $70, with an average of $50, depending on the type of game you buy.
Your gaming experience with an Xbox 360 can be improved with the help of many accessories such as headsets, extra controllers (wireless or wired), dance mats, rechargeable batteries, and a webcam. Plan on spending anywhere between $30 and $40 for a rechargeable battery and around $50 for the controllers.
This is optional, but many players choose to buy customized skins for their consoles. Your console will have a unique customizable appearance with these skins wrapped around the machine. In general, the cost for these skins starts at around $30.
You must buy a subscription to X-Box Live, if want to continue playing online games. The annual costs for this are around $60.
If you have an older-style Xbox console, you will have to buy a wireless adapter to connect it to a wireless network. The price for this device is upwards of $120. The majority of the newer models are already equipped with a wireless network.
Important things to consider
The Xbox was officially launched in 2005 and the price for the premium 20GB unit was $399.99. One year later, in 2007, was launched the Elite 120 GB edition at the price of $479.99. And the last version of Xbox 360 E 4 GB was released in 2013 and was sold for $199.99.
Tips for saving money
You can save money by looking after bundle deals in your local ads, like free accessories or a free game with the acquisition of any Xbox 360.
Also, you can buy a refurbished Xbox 360 from stores and websites like Best Buy and Amazon.
https://www.thepricer.org/wp-content/uploads/2023/04/xbox-360-cost.jpg
380
610
Alec Pow
https://www.thepricer.org/wp-content/uploads/2023/04/thepricerlogobig.png
Alec Pow
2023-04-06 06:22:13
2023-04-02 14:15:02
How Much Does an Xbox 360 Cost?