How Much Does Coinstar Cost?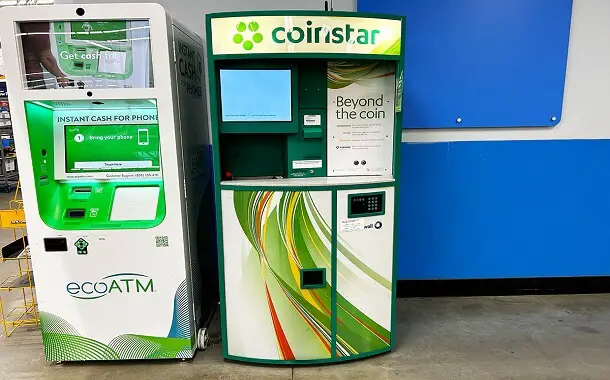 Coinstar is a coin-counting machine you can easily find in drugstores and supermarkets such as Meijer, Walmart, Kroger, and Publix. There are more than 20,000 Coinstar centers across the United States of America. They also have locations in Spain, UK, France, Ireland, Italy, Canada, and Germany.
How Much Does Coinstar Cost?
There isn't always a fee when you use Coinstar machines, according to the company's official website. However, the processing fees may vary from one location to another. For instance, in the United States of America, you will be charged 11.9% of the total amount. So, you will have to pay $11.9 for every $100 you cash in.
On the other hand, in Canada and the United Kingdom, the processing fee is around 13% of the total amount.
Also, on the Coinstar official website, it is stated that in certain areas of the United States, the service of coin counting is free if you convert your change to an eCertificate or a nationally-branded gift card. This is because some financial institutions and retailers subsidize the fee required for the transaction.
Some of the retailers include Lowe's, Amazon.com, GameStop, AMC Theater, Best Buy, Applebee's, Nike, and many more. However, to qualify for this benefit, you will need a maximum or minimum amount, which usually starts at around $5 and goes up to $500, depending on the retailer.
Coinstar short presentation
It is very easy to use a Coinstar machine. You have to place the coins on the metal sieve of the device and it will count your total. Once the counting is over, the amount will be printed on a receipt, that you will take to the customer service representative or cashier to cash it in.
Also, you can use the receipt as a coupon for the shopping you do at that store. The receipt amount will be taken off your total. You must use this receipt in the same store where the Coinstar machine is placed.
A Coinstar machine will not allow you to only exchange coins for cash but also make a donation to many different charities. For instance, clients have donated more than $72 million through UK and US Coinstar kiosks from 2006 until 2017.
Also, they have partnerships with many brands appreciated by most people. Thanks to this option, clients can convert coins into an eCertificate or card at no charge, and get the entire value for their coins.
To find a Coinstar kiosk, visit the company's official website and use their Coinstar Kiosk Finder tool. Then enter your city or zip code and they will show you the stores with a Coinstar kiosk.
How to find a Coinstar machine
Coinstar has a machine within five miles of 95% of the United States population.
Coin counting machines are essential tools in the cash management process. These smart devices are designed to quickly count and sort coins, reducing the time and effort required in operations.
You might also like our article on the cost of renting an ATM, cashing a check at Ace Cash Express, or sending money with Western Union.
Whether it's banks, supermarkets, pawnshops, casinos, or other businesses that handle a large volume of cash, coin machines offer an efficient and accurate solution. They can handle different types of coins, automatically identifying them and determining their value.
Plus, additional functionality, such as calculating totals and generating reports, facilitates accurate cash tracking and reporting.
Coin-counting machines are valuable investments, bringing significant benefits to business efficiency and safety.
Tips for saving money when you use Coinstar

You can take advantage of the promotions that Coinstar periodically offers, in order to save some money. Actually, you can get more for your coins thanks to the Coinstar special offers. Moreover, official members have access to exclusive offers. So, you should register for the free membership to take full advantage of the exclusive promotions.
You can save up to 10% which in the US means almost using the machine without the Coinstar fees if you choose to get an egift card or voucher instead of cash back.
Take into consideration rolling your own change instead of using a Coinstar machine. Though, it will take you some time to separate the coins, roll them in specific amounts and bring them to the bank to exchange them for cash.
Some banks offer their clients a coin-counting machine that they can use for free. For example, TD Bank offers this service to its customers. See if your bank offers this free service as well.
https://www.thepricer.org/wp-content/uploads/2023/06/coin-star-cost.jpg
380
610
Alec Pow
https://www.thepricer.org/wp-content/uploads/2023/04/thepricerlogobig.png
Alec Pow
2023-06-26 06:19:25
2023-06-22 12:06:35
How Much Does Coinstar Cost?