How Much Does Energized Health Program Cost?
Do you think you eat right, are active enough, and yet you can't lose weight or solve certain health problems? Diet and exercise are essential factors in health but not sufficient for a complete state of well-being. Health is a harmony between mind-body-soul.
The energized health program is a complex health plan that focuses on both mental and physical health. It will help you to find the equilibrium you need. During treatment, patients must learn to activate their own healing powers.
The program was designed by John and Chelsea Jubilee and is meant to reverse ailments and diseases, supercharge energy levels, burn fat fast and gain confidence naturally and sustainably, turbo boost the immune system, through the use of inner cellular hydration science, a breakthrough treatment in the weight loss industry.
The program takes 88 days to complete and helps you improve your health and your looks not through a short-term diet, pills, or other unreliable solutions, but through a full lifestyle transformation.
Patients learn to put their thoughts and their souls in order. Because any severe condition requires a reorientation of life, an opportunity to process some patterns of thinking and behavior.
How Much Does the Energized Health Program Cost?
The cost of an energized health program is $2,500, which some believe is rather expensive for a weight loss program. But the truth is, most reviews of past clients are positive, as the program will not only help you lose weight, but also fix other issues like Irritable bowel syndrome, Joint pain and neck pain, headaches, arthritis symptoms, and so on.
The main costs related to an energized health program are the fees for the program itself, which may include the enrollment fee, the costs of the program materials, and any extra services.
Energized Health Program Reviews
The main reason why most people choose the Energized Health Program is to lose weight, and the program seems to be doing its job, considering that over 99% of all online reviews are positive. Aside from the positive reviews you find on the official Energized Health website, this program also has a 4.7-star grade on TrustPilot and 5-star rating on Facebook.
Aside from helping people lose weight, it also helps them fix some medical issues in a natural way.
One reviewer, for example, said that aside from losing weight, they also noticed an improvement in symptoms like:
Sleep Apnea
Severe Allergy symptoms
Pinched Sciatic Nerve
PTSD & Depression
Stage 3 Kidney disease/failure – improved by 70%
Nightmares – improved by 70%
Migraines – improved by 70%
Acid reflux – improved by 90%
Heartburn – improved by 90%
Another customer said that they lost a big amount of weight while also fixing their issues with:
Their unhealthy nails
Their hair became healthy and soft
Their skin became naturally moisturized and glowing
They have more restful sleep and wake up energized
They have gained strength and endurance
Frequent headaches have gone away
Irritable bowel syndrome resolved
Menopausal hot flashes have gone away and hormones became balanced
Their cholesterol levels are normal
They managed to get off anti-depressant medications
Arthritis in their neck has decreased
Joint pain and neck pain have gone away
But even if you don't experience any of these symptoms, this program will at least help you feel better and lose an impressive amount of weight in a healthy way.
As for the negative reviews, we could only find two, one stating that it is too expensive for a health program, while the other one argued that the same results could be obtained through a vitamin boost treatment.
Free Consultation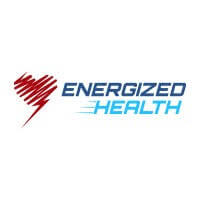 If you're unsure whether this program is for you, then before you enroll, you can take advantage of a free consultation in which you can go over the particularities of this program and the health issues you're experiencing to find out whether it can help you or not.
Tips for saving money
Keep an eye on the special discounts and deals that the creators of the program offer from time to time. They also state that they have an ambassador program, which might help you get a better rate if you promote their services.
Final words
Our body communicates very well with our mind and emotions. Pains, emotional imbalances, and lack of energy are all caused by emotions. Not knowing how to control our emotions or how to listen to our body, we end up with chronic pain, autoimmune diseases, anxiety, depression, blockages, and imbalances. The energized health program could help you solve these problems.
These therapies are supported by exercise and a reasonable diet. Given the fact that stress cannot be completely eliminated from everyday life, we must learn to approach it in a positive manner.
https://www.thepricer.org/wp-content/uploads/2023/04/energized-health-program-cost.jpg
380
610
Alec Pow
https://www.thepricer.org/wp-content/uploads/2023/04/thepricerlogobig.png
Alec Pow
2023-04-24 08:29:18
2023-04-20 09:35:11
How Much Does Energized Health Program Cost?