How Much Does Park Ridge Country Club Membership Cost?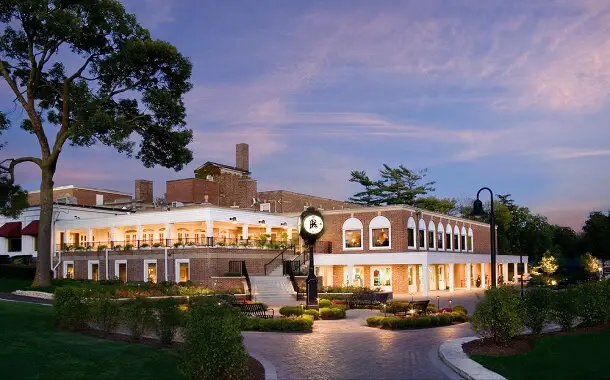 The Park Ridge Country Club is located in the beautiful city of Park Ridge, Illinois. It is a private, member-owned club that was founded in 1906.
How much does a Park Ridge Country Club membership cost?
Based on our research, the Park Ridge Country Club membership costs $100,000 to $200,000 in initiation fees and around $500 or more in monthly dues depending on the membership you sign for, although there are several sources online wrongfully stating that membership fees are just $5,000 to $10,000.
Park Ridge is a private club, which is why you will only be able to get membership by invitation. Potential members are assisted through invitation and nomination by the membership committee.
In 2018 it was reported that the club had annual dues of around $3.5 million with 500 active members. Although the fees that the members pay are not the same, as they differ based on the membership type, it is still safe to assume monthly dues of about $575 and annual fees of about $6,900.
Park Ridge Country Club overview
This club offers a wide range of amenities aside from the golf course, including the clubhouse, split into the Men's 19th hole room, the Heritage Lounge, the Terrace, the Porch, the Private dining room, the Library, the Main Dining room, and Grill and the North Lounge, as well as four clay tennis courts, a swimming facility, golf practice facilities, and a driving range.
Any of these options is an excellent venue for all kinds of events and social functions. The larger rooms can accommodate around 300 guests, while the smaller rooms can seat up to 50 guests.
What are the extra costs?
Although this is still unconfirmed, some people online say that there is a minimum food and beverage fee.
Guest fees for some amenities like the golf course can apply.
You might also like our articles on the cost of membership at the Stonebridge Ranch Country Club, New Orleans Golf Club, and Bethesda Country Club.
Other additional costs you should budget for when visiting Park Ridge Country Club are bag storage and locker fees.
You might also face additional costs for special events and leagues held throughout the year and private lessons and clinics.
Amenities, the golf course, and other important things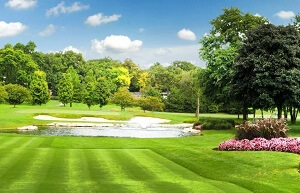 Four golf architects have remodeled the course over the years. The famous golf architect HJ Tweedie designed the course initially as a 9-hole, being opened officially for playing in 1909. It was redesigned over the years to become the 18-hole golf course you can find today. It features 6,517 yards of golf play experience, making it quite a challenging 18-hole golf course.
The Chicago Land Champion of Champions Tournament has been hosted on this golf course since 1998.
There is a list of not acceptable attire when visiting the club and it includes tennis wear, tank tops, any shorts aside from Bermuda shorts, cut-offs, and blue jeans. Gentlemen are also requested to wear a tie and a coat in the main dining room starting from the dinner hour, according to the official dress code of the club.
Frequently asked questions
Can you bring your pets to the club?
Pets are not allowed on the club's premises, with a few very restrictive exceptions, like service animals.
Are there limits to the number of rounds of golf an individual can play?
If you're a Park Ridge member, you have no limit on the number of rounds of golf you can play, of course, subject to availability.
Can you find a junior golf program in this club?
Yes, Park Ridge country club offers a junior golf program designed for children of ages 6 and 17. For more information on this, you should get in touch with the golf shop.
Can I take golf lessons at the club?
Yes, this club has golf professionals that offer private lessons. You can get more information about this from the golf staff.
Should you bring your own clubs to use the golf course?
You can, but you can also rent the club from the club, as it has rental clubs for members and guests.
Is the golf course open year-round?
As long as the weather permits it, the golf course is open between April and November, with unmonitored tee time for members.
Can you host your event at the club?
With certain restrictions, yes, all members are allowed to host their events on the club's premises. You can find out more about this on the official website or by contacting the membership information office.
Can I bring guests to the club?
As a member, you are allowed to bring guests inside the club. Keep in mind that your guests, as long as they are non-members, will have to pay a fee to use most facilities, like the swimming pool or the golf course.
Can I pay the membership fees in installments?
This club offers you the possibility of paying your membership fees with the help of a payment plan.
Do you have to be a resident of Park Ridge to be able to apply for membership at the country club?
You don't have to be a resident of Park Ridge to apply for membership at the club as it is open to whoever is interested in joining, regardless of their address.
https://www.thepricer.org/wp-content/uploads/2023/08/Park-Ridge-Country-Club-membership-cost.jpg
380
610
Alec Pow
https://www.thepricer.org/wp-content/uploads/2023/04/thepricerlogobig.png
Alec Pow
2023-08-27 08:54:48
2023-09-14 07:32:10
How Much Does Park Ridge Country Club Membership Cost?