How Much Does The Exercise Coach Cost?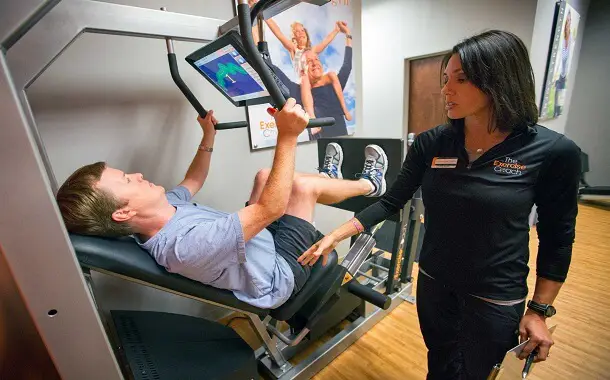 One of the most important aspects of a healthy lifestyle is physical fitness. You can't argue that exercise comes with a lot of benefits. However, there are a lot of people that don't find time or motivation to work out properly. These are the people that The Exercise Coach has been made for. It features a revolutionary approach to fitness, seeking to transform the way people consider exercise and working out.
The Exercise Coach is one of the most popular fitness programs at the moment, focusing on personalized coaching and high-intensity training. It was made as a way of helping people achieve their fitness goals faster than using traditional workout programs.
What makes this program particularly interesting is the fact that it gives a personalized approach to fitness, so that no participant feels left out. Using curing-edge technology, this program offers real-time heart rate monitoring, so that you can make sure you get the most out of every workout.
The Exercise Coach also puts an emphasis on safety and conducting workouts under the supervision of certified coaches that know how to make adjustments based on each person's limitations and abilities. This ensures that the risks of injury are reduced as much as possible.
Below are the latest The Exercise Coach membership prices.
| Item | Price Range | Duration | Includes |
| --- | --- | --- | --- |
| Small Group Training | $23.10 | 1 Hour | Access to all equipment, group training |
| One-On-One Personal Training Session | $38.50 – $41.80 | 1 Hour | Individual attention from the trainer |
| Standard Personal Training | $55.00 – $110.00 | 1 Hour | Custom workout program |
How much does the Exercise Coach cost per month?
According to a thread from the BoggleHeads forum, you should be prepared to pay roughly $300/month for your The Exercise Coach membership. For this price, you will get two 20 minute cardio sessions per week, which should be enough according to people enlisted in the program.
The same thread had people talking about this price being a little steep considering that for the same sum, you can get a $50 gym membership and $250 worth of personal training.
You might also like our articles about the cost of Colorado Athletic Club membership, The Perfect Workout, or AFC Fitness membership.
At the same time, people involved in the discussion argued that it's better to overspend by $300 and get some solid 20-minute workouts than keep the money and see your fitness levels decline out of lack of physical activity.
The History The Exercise Coach
The Exercise Coach was founded by Brian Cygan, which is a fitness enthusiast and a former athlete, back in 2000. He was looking for a more effective and efficient way for people to achieve their fitness goals, so he tried to create a completely new type of gym experience.
He thought of combining personalized coaching with cutting-edge technology. This created a workout program that was going to be customized to each individual's capabilities and needs.
Their high-tech fitness studios have had a lot of success helping people of all fitness levels and all ages reach their goals since the company was first launched until present times. Currently, you can find over 100 The Exercise Coach locations all around the US, being one of the fastest-growing franchises in the fitness and exercise industry.
The Science Behind these 20 minute training sessions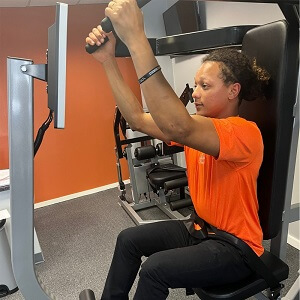 The Exercise Coach approach is structured around the understanding that exercises are different, and no two exercises can be considered equal. The company keeps up with the latest scientific research so that its workouts, which are generally high-intensity, short ones, can be as effective or even more effective than traditional workouts.
These workouts are designed as an effective and efficient way of taking advantage of the natural ability of the body to build muscle while burning fat. These workouts are personalized to fit the needs of each client and are conducted with the help of a certified coach, in small groups, so that they can check the technique and form of each participant.
The use of their proprietary technology is one of the advantages of the Exercise Coach's approach compared to similar programs. The equipment provided by the company ensures the workouts don't become overwhelming while being challenging enough to push an individual's limits, providing resistance tailored to each client's strength levels.
The equipment also includes sensors that track the individual's progress and provide real-time feedback, allowing the coach to make adjustments to the workout as needed.
Personalized Coaching and Workouts
Technology isn't the only thing making this company great. The personalized workouts that you will get at The Exercise Coach for your individual fitness level and goals are also a big plus.
Each client will be guided by the company's coaches to create a strength training plan that takes into account short-term and long-term goals, health issues, injuries, and the fitness level of the participant.
These coaches are certified professionals, with a very patient approach and very passionate about making their clients look and feel better.
Final words
The Exercise Coach uses an approach to fitness that some people call revolutionary. It has transformed the way people exercise. It has a long history of success and keeps up with the latest trends and scientific research to make workouts effective and efficient for each individual.
https://www.thepricer.org/wp-content/uploads/2023/07/The-Exercise-Coach-cost.jpg
380
610
Alec Pow
https://www.thepricer.org/wp-content/uploads/2023/04/thepricerlogobig.png
Alec Pow
2023-07-25 10:36:21
2023-09-22 11:01:20
How Much Does The Exercise Coach Cost?