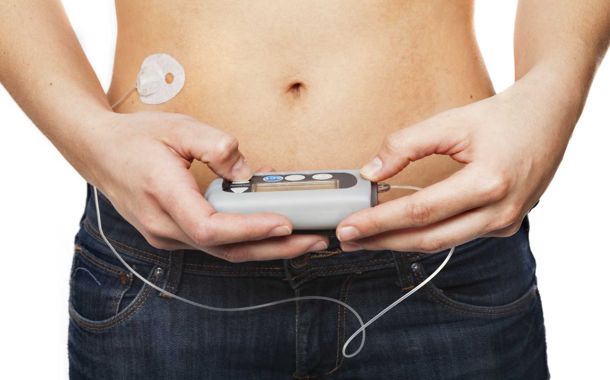 With Insurance coverage: $5 – $3,250 which is up to 50% of the full price
Without Insurance coverage: $4,500-$ 6,500
An insulin pump can aid diabetic patients to get better health and a sense of normalcy. The pump works by providing insulin to the bloodstream through a catheter placed under the skin. This enables patients to avoid several needle punctures and insulin injections every day.
Average expenses to be prepared for
According to the Academy of Managed Care Pharmacy, insulin pumps should cost anywhere between $4,500 and $6,500 for people without insurance coverage. The cost differs depending on the needed functions, brand name, and size of the pump. For instance, the Accu-Chek Spirit Insulin Pump costs about $4,600 and will feature just a few functions, such as software that enables readings to be downloaded to a personal digital assistant (PDA). The Minimed Paradigm 522 is more pricey, with a sale price of about $5,200, however, it will feature more functions, like constant glucose monitoring.
You might also like our articles about the cost of the Yellow Fever vaccine, blood transfusion, or Rabies vaccine.
Some insurance plans will cover the expense of the pump. Patients with insurance coverage should be ready to contribute with an average copay and coinsurance that will have a cost somewhere between $5 and 50% of the overall expense of the pump.
Though many pumps will include infusion lines, syringes, and batteries, the buyer will need to always change these gadgets. The Brigham Women's Hospital, an affiliate of Harvard Medical School in Boston, Massachusetts, approximates that these products cost about $1,500 annually. Some insurance coverage plans will cover these gadgets in full, however, you will have to chip in an average coinsurance and copay of around $5 to half of the overall expense.
What should be included in the sale price
The majority of pump sets will consist of the pump gadget, flexible needles for insertion of the infusion line, infusion lines, and tape for fixing the infusion line. Infusion lines permit the insulin to go from the pump to the patient's body and the flexible needles enable the line to stay fixed in place for about 72 hours.
More pricey pumps can also have a clip-on belt or pouch for the pump gadget or computer software application that permits the gadget to interact with a computer.
Additional expenses you should be prepared for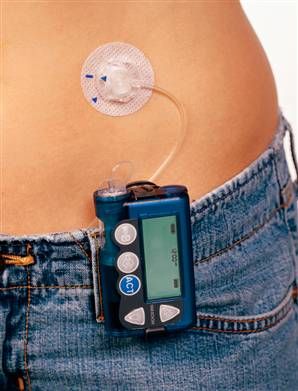 Patients will also have to spend on the insulin provided through the gadget. The cost of insulin differs usually depending on the person's dose requirements and brand name. The nonprofit organization InsulinPumpers.org, reports that the typical client without insurance coverage spends about $785 dollars a year on insulin. Over half of the diabetics on the site report utilizing the prescription insulin medication Humalog. For those with insurance coverage, normal coinsurance, and copay rates vary from $5 to about half of the overall expense of the products.
Professionals recommend that book an initial consultation with their doctor in regards to the pump set-up and use. The switch from injections to pump insulin delivery can be pretty complicated. Regular doctor's fees and insurance coverage rates will apply and with insurance coverage, the costs can vary from $5 to $50.
Discount rates to look for
The nonprofit organization Islets of Hope keeps a list of programs for totally free or reduced-cost pumps.
Numerous other groups, including state and federal organizations, provide low-income households the necessary aid with prescription expenses, including diabetic supplies. The Partnership for Prescription Assistance is helping patients and their close relatives to find these programs at no charge. Patients can also use the internet to find information or call (888) 477-2669.
You should talk to your doctor about any regional programs that aid households to pay for a pump.
Looking for an insulin pump
The patient's doctor is the very best person to figure out if an insulin pump is needed. For patients that do require just smaller, irregular, or infrequent dosages of insulin, the pump is generally not a must.
If the doctor recommends a pump, find out what type or brand name of pump they would recommend. You should also ask about what functions or features may be best for the patient's requirements.
The American Diabetes Association provides a resource guide, consisting of information on specific pumps, insulin choices, and infusion sets.
American Diabetes Wholesale and The Diabetes Store offer a range of pumps at competitive rates.
Those with insurance coverage will have to talk with an insurance agent prior to acquiring a pump. Ask about the particular pump and devices that will be covered.
https://www.thepricer.org/wp-content/uploads/2021/03/insulin-pump-cost.jpg
380
610
Alec Pow
https://www.thepricer.org/wp-content/uploads/2023/04/thepricerlogobig.png
Alec Pow
2021-03-04 09:52:25
2021-09-13 08:45:23
Insulin Pump Cost