Corrective jaw surgery is done to deal with significant jaw deformities like overbite or underbite. Jaw surgeries differ in rate from $5,000 to $80,000. The price of a jaw surgical procedure is impacted by several factors such as the area, the healthcare facility in which the surgery is performed, the severity of the jaw misalignment, issues encountered, orthodontic charges, whether the surgery is for clinical or factors, as well as what insurance protection the individual has. Jaw surgery costs include dentist or orthodontist surgeon fees, health center charges, orthodontics charges, anesthesia costs, and pain medicines. The cost of jaw surgery can be dramatically boosted if any type of complication occurs during the surgery itself. Maxillofacial jaw surgery costs can be decreased by getting in touch with a dental and maxillofacial medical program; dental and maxillofacial surgical residency programs frequently provide discount jaw surgeries.
Orthodontic charges vary from $2,000 to $20,000, depending on whether the patient needs dental braces or not. Two years of wearing braces should cost around $5,000; some clients are required to put on dental braces a year prior to and a year after surgery. Anesthetic charges vary in cost from $1000 to $2,000. The cost of jaw surgery treatment is around $5,000 to $20,000. Some insurers cover the expense of jaw surgery that is done for medical reasons; nevertheless, a lot of jaw surgical treatments are only cosmetic and because they aren't deemed medically necessary, they are not covered by insurance. For jaw surgery that is being done for medical factors, Government aid may be offered.
The region is a huge factor when analyzing the cost of orthognathic surgery. Usually, jaw surgical treatments are more pricey in the United States than anywhere else worldwide. The average cost of jaw surgery in Europe and Canada is $8,000 – $12,000. The normal price of this orthodontic treatment in numerous Eastern nations is $3,000 – $4,000. Within the United States, the Orthognathic surgery cost differs per state. In bigger cities and states with a high price of living, jaw surgery costs hundreds or even thousands of dollars more than in states with a lower price of living.
Also read about the cost of Cataract surgery, bunion surgery, and Invisalign.
How Much Does Jaw Surgery Cost?
Jaw adjustment surgery price ranges from $5,000 to $80,000. With health insurance, the ordinary jaw correction surgery is around $5,000. Without insurance coverage, the ordinary price is around $20,000. Insurers usually only cover jaw adjustment surgery expenses if the surgical treatment is provided for medical reasons, not cosmetic. Jaw modification surgery costs include hospital charges, cosmetic surgeon costs, anesthesia costs, orthodontics costs, and also the costs of medication. To help make the high cost of jaw adjustment surgery low enough, lots of orthodontic clinics as well as hospitals provide financing.
Reconstructive Jaw Surgery Price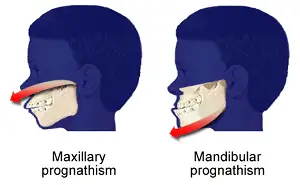 $5,000 with insurance. Average costs are around $10,000 – $20,000 without an insurance policy. Nonetheless, jaw and teeth restoration surgery prices can be as high as $80,000. Surgery prices differ substantially by place and also the clinic you choose. Surgical treatment expenses also differ depending on the level of work needed to be done. Some people need to put on braces prior to and/or after surgery; the expense of dental braces will certainly include an additional $5,000 – $10,000 or even more to the overall price of oral and maxillofacial surgery.
Upper Jaw Surgery
Upper jaw surgical treatment is frequently done to repair a severe overbite. Upper jaw surgeries range in rate from $3,000 to $40,000. The average cost without insurance for top jaw surgery costs around $5000 to $10,000. The average insured patient invests around $3,000 on the procedure. Upper jaw surgery cost differs depending on the area, medical professional as well as the medical facility or center in which the surgery is done.
Hospitals as well as clinics in huge cities often tend to set you back substantially more than hospitals and clinics in villages and smaller towns. Some insurance providers will cover upper jaw surgery if it is being provided for medical reasons; however, upper jaw surgeries done for cosmetic reasons will have to be paid the patient.
Lower Jaw Surgery
Lower jaw surgery is considered medically necessary to deal with a serious underbite. Lower jaw surgeries range in cost from $5,000 to $40,000. Nonetheless, the average cost without insurance for jaw surgeries is $8,000 – $15,000. Surgery costs vary considerably depending on the area; in the United States, lower jaw surgery costs can vary by thousands of dollars by state and hospital. Some insurance companies will help cover the final cost of lower jaw surgery if it is provided for medical factors. Normal lower jaw surgery expenses with insurance coverage are around $3,000 – $5,000.
Jaw Alignment Surgery Price
Jaw misalignment can cause difficulties in chewing, breathing, speaking, and ingesting. It can also trigger mild facial disfigurement. A misaligned jaw can also be behind obstructive sleep apnea. Jaw alignment surgery costs are often covered by insurance policies as the treatment is typically provided for medical reasons. Jaw alignment surgery might cost $3,000 to $80,000, depending on the area and also on the doctor. Normal costs are around $3,000 to $5,000 with insurance coverage. Normal prices are around $10,000 – $20,000 without an insurance policy. Those who can not pay for jaw alignment surgery expenses and are getting the surgical procedure done for medical factors can get a subsidy from the federal government. This surgery will usually be performed by an oral and maxillofacial surgeon.
Jaw Reduction Surgery cost
Jaw reduction surgery is typically used by females to correct a really masculine square jaw. Jaw reduction surgery costs $4,000 to -$10,000. Surgical treatment prices differ per location, the doctor, and also if there are any type of complications. Jaw reduction surgery prices cover points like hospital charges, anesthesia, surgeon fees, the price of medication as well as various other concurring expenses.
Jaw reduction surgery is typically provided for aesthetic factors, so for the most part it is not covered by health insurance. The price of jaw reduction surgery is lower outside of the United States. Typical jaw reduction surgery prices in Thailand are around $3,000 and similar surgeries in Korea are around $3,500.
Jaw-Cutting Surgery
Jaw cutting surgery is around the same or somewhat cheaper than jaw reduction surgery. The usual cost of jaw cutting surgery in the USA is $3,000 to $10,000. Surgery expenses differ per location as well as the hospital or clinic. Jaw cutting surgery is generally not covered by insurance. The actual price is considerably lower outside of the United States; in many countries in Asia it is around $3,000.
If this procedure is still unclear to you, check out this animated YouTube video:
https://www.thepricer.org/wp-content/uploads/2020/06/jaw-surgery-price.jpg
380
610
Alec Pow
https://www.thepricer.org/wp-content/uploads/2023/04/thepricerlogobig.png
Alec Pow
2020-06-29 10:16:29
2022-11-28 12:06:59
Jaw Surgery Cost