Lifetime Fitness Birthday Party Cost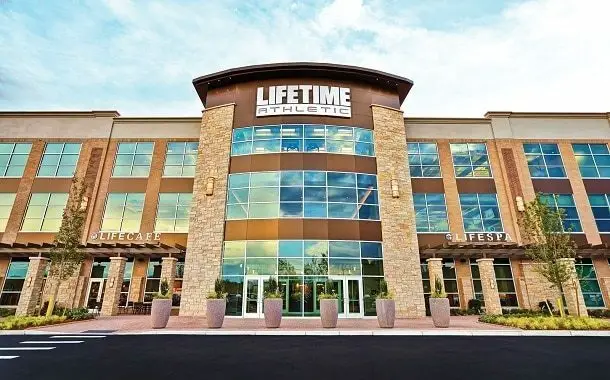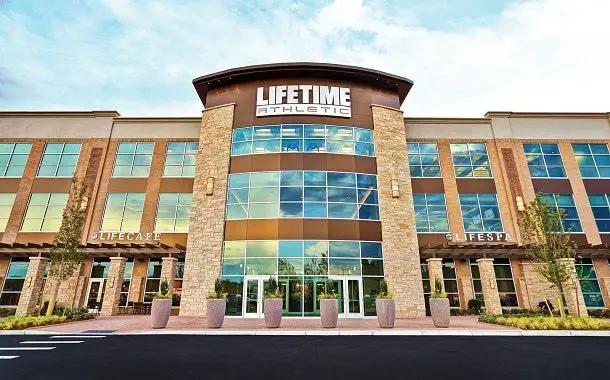 When people think about Lifetime Fitness, they think about a fitness center where you can exercise, swim, and take aerobic classes. Nevertheless, there are plenty of other services provided by Lifetime Fitness, and hosting a birthday celebration is just one of them.
Just how much does a Lifetime Fitness birthday party cost?
Depending upon the age of the participants, the Lifetime Fitness birthday celebration bundles that last as much as 2 hours can vary anywhere from $150 to $225 for 12 individuals. For each extra person, it will cost an additional $15 to $25 per person.
According to an online member on a very popular forum, they were estimated $250 for their 5-year-old children's birthday celebration. This package consisted of a bounce house, rock climbing, and 2 hours of gym workout time.
We talked to Eroncohen representants and they noted that you can get a Lifetime party for $275.
Lifetime Fitness birthday celebration summary
Birthday celebrations will be made for 12 or more visitors. Even if you have fewer visitors than that, you will still need to pay this minimum cost.
You might also like our articles about the cost of AC Moore's birthday party, bounce house, or party clown.
All celebrations will consist of 2 pieces of pizza, a juice box for each kid, table linens, utensils, a party host, and a complimentary healthy smoothie voucher for the birthday kid.
Lifetime Fitness will break your celebration down by the following age classifications: under 4 years of age or older than 4 years of age. Kids who are more youthful than 4 can have a one-and-a-half-hour celebration that consists of 45 minutes in the gym and another 45 minutes in a party room. The 4 and older age can pick between parties that last anywhere from 2 to 3 hours. The kind of celebration plan available is set by the age of the birthday child.
Party bundle choices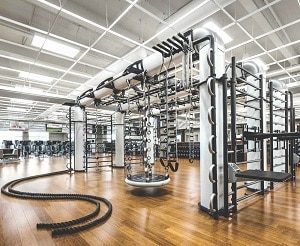 Splash Bash. This party plan consists of playtime at the swimming pool for all the guests of the celebration. Depending upon the place, this might mean access to a water park or only a normal pool. The swimming pool at Lifetime Fitness will always have a lifeguard on duty. This swim time will consist of a couple of arranged races and games in addition to just free swimming time.
Rock On. At Lifetime Fitness centers that have a rock climbing wall, there is a celebration plan created for active, daring kids. The kids will have limitless access to climbing and games, however, they will have to have a waiver signed by one of the parents and will need to use athletic shoes. All the harnesses and devices will be offered by Lifetime Fitness.
Lifetime Games. In their variation of the Olympic Games, Lifetime Fitness will start a series of 10 races and contests for the kids to take part in. Each kid will get a certificate when all the games have actually been finished, with a unique reward offered to the winner.
It's My Party. This bundle enables the kid to pick his favorite activities. The alternatives consist of rock climbing, swimming, dodgeball, basketball, hockey, scooter races, fitness center time, or anything else they can think of.
Pre-K Bday. This celebration bundle is made for kids ages 4 and under and consists of arranged games and playtime in the fitness center followed by a pizza party.
All Dolled Up. If you have a girl who sees herself as being a princess, then this is the ideal celebration plan for her. Her and her pals can play dress up, get their nails painted, hair done, and can even make a tiara.
Escape with a Cape. If you have a boy who likes superheroes of all kinds, then there is a celebration for him, too. This plan will consist of a superhero obstacle course, the chance for each kid to make his own personalized cape, or solve a mystery type of mission by finishing an interesting scavenger hunt.
What are the additional expenses?
Lifetime can provide all of the paper plates, cups, and flatware for about $20 for the whole celebration.
A unique balloon display can cost $10 to $20.
At some centers, a bounce house can be offered for approximately $50 per hour.
For swimming plans, an extra $25 per employee will be needed to monitor the kids.
Extra decors can be added at your own expenditure.
A cake will not be included, nor will it be offered by Lifetime, so make sure to include this in your spending plan and bring it with you on the day of the celebration.
Every extra hour, beyond the two-hour window, will be an extra $100.
Tips to keep in mind
Birthday celebrations are only allowed to be scheduled during specific times. Make sure to talk with your local Lifetime location to understand what times are offered at that particular gym.
Remember that some kids might be afraid of the rock climbing wall or won't know how to swim. Try to see what the majority of the guests like to do before considering to reserve the gym for a party. That way, you can be sure that everyone will be involved in party activities.
How can you save some money?
Like any birthday celebration preparation, make sure to compare all the alternatives around you.
Talk with an event planner at the gym to know if they can fulfill your specific requirements and stay inside your spending plan.
Try to avoid purchasing decors at the gym. Purchasing them from a local dollar shop or party decoration shop will be a lot less expensive.
https://www.thepricer.org/wp-content/uploads/2020/11/lifetime-fitness-birthday-party.jpg
380
610
Alec Pow
https://www.thepricer.org/wp-content/uploads/2023/04/thepricerlogobig.png
Alec Pow
2020-11-02 08:48:22
2021-02-04 21:46:21
Lifetime Fitness Birthday Party Cost