How Much Does a Mar a Lago Wedding Cost?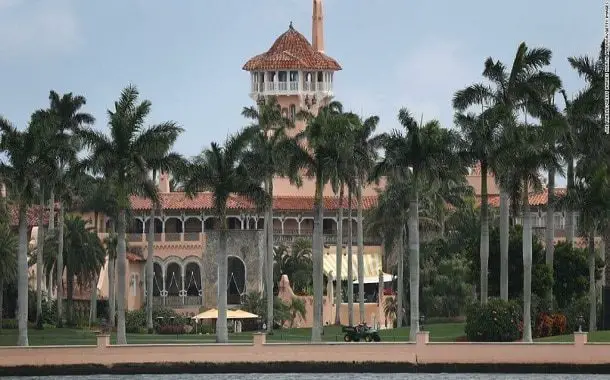 "Mar-a-Lago" means ocean to lake in Spanish. The Mar-a-Lago club is a 114-room villa that is built right between the Atlantic Ocean and Lake Worth. It was opened by the socialite and businesswoman Marjorie Merriweather Post, known also as E.F. Hutton, in 1927.
In 1973, through a will, the property became a presidential retreat. Due to some maintenance issues, the government decided to give it up. It was then bought by Donald Trump in 1985, for $10 million. Mar-a-Lago is situated in the most valuable parcel of land in Florida, according to its venue website.
Its members have access to private facilities, and from time to time, weddings are organized on the property, in one of the ballrooms inside the club.
How Much Does a Mar a Lago Wedding Cost?
The costs of having your wedding inside Mar a Lago aren't available to the public, according to news outlets like Newsweek. These kinds of details are only intended for members of this club, as this is considered a very exclusivist private club, so the vast majority of the weddings organized there will be for active members.
There is a loophole for getting married inside this club even if you aren't a member. You will have to find someone that still has an active membership and is willing to sponsor your application in order to get access to the club, as non-members can hold a private event here. The club only accepts about 500 active members, and they are required to pay $200,000 in initiation fees and $15,000 in yearly charges in addition to a $2,000 yearly food and drink minimum, according to Town & Country.
You might also like our articles about the cost of a wedding at Roloff Farm, in Las Vegas, or the Bellerive Country Club.
On the main site of the club, they ask that you call them at 561-822-5086 to schedule a talk with the event personnel on-site to receive all of the important information about the location and your possibilities when it comes to planning a big event like your wedding there.
What should be included in the final cost?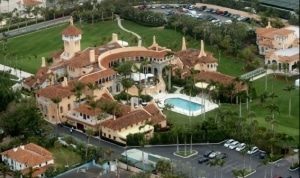 While the main site of the club does not define the specifics regarding what would be included in your costs, instead, they note that they provide a "range" of services and unique features, like:
Onsite catering and a menu created for your particular needs and desires
Personnel made of very trained wedding and catering specialists
Guest rooms and suites
The opportunity to play golf on one of the most popular courses in the US from the Trump International Golf Club situated in West Palm Beach
Access to other facilities like the Beach Club and Bistro, two pools, a professionally equipped gum, and multiple tennis courts, all of them situated on-site
On-site beauty salon and world-class spa services done by professionals
The location options inside the Mar-a-Lago resort
To find out what would be the best room for a big event, we got in touch with Mar-a-Lago staff. According to them, if you want to host a bigger Mar-a-Lago wedding, then the big Donald J. Trump Grand Ballroom might be your best option. If instead, you want to organize a smaller event, you should go for the White & Gold Ballroom. These are the two main ballrooms on the property.
According to an article from the Cosmopolitan, the 20,000 Grand Ballroom cost no less than $7 million to be completed, having gold leaf and gold-plated sinks worth $100,000.
When it comes to different cocktail parties, many wedding parties are held poolside, generally during the night. To see a wedding event in photos, a StrictlyWeddings post supplies a range of images at the property from a wedding event kept in 2015 as does a Sara Kauss Photography page. The optimum capability is known to be 250 visitors.
When it comes to the resort features, the Mar a Lago club is built oceanside, with access to private beaches, a first-rate spa and beauty salon, 6 tennis courts, a croquet court, a gym, a Beach Club, swimming pools, a whirlpool, and a chip and putt golf course. All of these functions, nevertheless, are accessible for members of the club and will be restricted to non-members who hold a wedding event here.
https://www.thepricer.org/wp-content/uploads/2020/11/mar-a-lago-wedding-cost.jpg
380
610
Alec Pow
https://www.thepricer.org/wp-content/uploads/2023/04/thepricerlogobig.png
Alec Pow
2020-11-08 23:24:43
2023-04-03 10:10:58
How Much Does a Mar a Lago Wedding Cost?