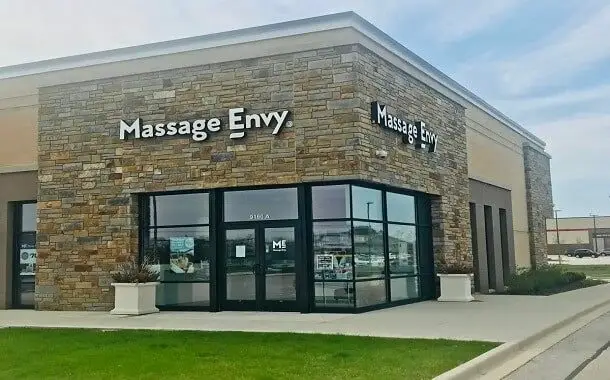 Massage Envy is a nationwide wellness franchise that offers massage and skin care services in over 1,200 locations all over the country. They were founded in 2002 by two sisters, who saw an opportunity to make things better for people with chronic pain or other physical problems through alternative medicine like touch therapies such as Swedish Massages which are known allies against stress-related conditions including anxiety attacks.
How much does Massage Envy cost?
The website for this company does not clearly present the prices for their messages,  excepting some add-ons that appear when you try to make an appointment. Regardless if it is a massage or facial service, they will let you know the final price at your booked appointment time. However, costs tend to fall between $45 and $220 depending on whether or not you are registered with a membership when purchasing these services.
The table below shows the prices for massage services at Massage Envy. You can find out more by contacting them directly, but it's important to know that monthly memberships cost about $67 to $85, depending on where you live. In addition, there are different prices available for services if you are a member.
Massage types:
120-minute Massage – $80 for members and $200 for non-members
90-minute Massage – $60 for members and $150 for non-members
30-minute Massage – $40 for members and $100 for non-members
Optional Add-ons for Massage Services
Hot Stone Envy (Hot stone treatment) – $25
Exfoliating Hand Treatment (Exfoliate and hydrate the back of your hands, arms, and elbows that have any signs of dryness) – $10
Exfoliating Foot Treatment (Will soothe tired feet with body butter and sugar scrubs) – $10
Aromatherapy – $10
Enhanced Muscle Therapy (will use cooling and warm treatments to relieve deep muscle pains) – $10
CYME™ BOOST (purifying, hydrating, energizing, clarifying, firming, or renewing) – (optional, you will be able to choose UP TO 2 per session)
Skin Care
Hot Stone Session – $80 for members, and $200 for non-members
60-minute Facial – $50 for members, and $110 for non-members
Optional Enhancement Add-ons
Exfoliating Hand Treatment – $10
Exfoliating Foot Treatment – $10
Neck and Decollete Treatment – $10
Exfoliating Lip Therapy – $10
Anti-aging Eye Treatment – $10
Note: As the company does not make it public, these are just some estimates and will depend on the location. For the exact price, it is recommended to contact your local Massage Envy directly.
How much do people tip at Massage Envy?
The average tip is in the $10 to $20 range, but you could get unwanted comments if you leave less than that. According to an ex-employee, they were more than happy with any amount greater than twenty dollars.
You might also like our articles about the cost of Equinox membership, cupping therapy, or a water massage bed.
What's included in a membership?
According to the company, the benefits of the membership include lower service costs per month and one 60-minute wellness session per month. Besides these, there are also:
Service/product discounts;
Possibility to earn free services with referrals;
Unlimited discounted sessions;
Possibility to use any of the company's franchised locations;
Possibility to roll over sessions you didn't use.
According to TripSavvy, in case you want to become a member you have to sign a contract for the whole year and you will not have to pay the entire price at once, but through monthly rates, even if you use the services or not. As already mentioned, members have the possibility to roll over sessions they didn't use or extend their massage session to 90 minutes. For a $10 extra fee, you can offer them to a friend or family member.
Types of massages offered at Massage Envy
Swedish Massage
According to the company, this is one of the most popular types offered. A Swedish massage can help reduce pain and boost your mood while promoting relaxation. Some are light touch or medium pressure which will take care of you for an hour-long session.
Cranial Sacral Therapy
It is a type of gentle therapy that helps address the spinal column, head bones, and sacrum. It provides relief from headaches due to TMJD or back pain among other things so it can be an effective treatment option in some cases
Prenatal Massage
The benefits of massage for pregnant women are endless. From increased flexibility and strength to prenatal depression relief.
Sports Massage
These massages are designed for athletes and focus on problem areas such as knees, shoulders, elbows, etc.
Trigger Point Massage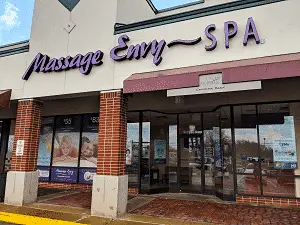 Trigger points are a common cause of pain, and they can be found in any muscle. These concentrated areas that feel like they're under tension may indicate one or more trigger point muscles throughout the body – these particular spots will have been created from repetitive strain on your joints over time. Trigger Point Massage is designed to alleviate this source via cycles where pressure is isolated before release so as not to damage surrounding tissues with excess force, but rather work towards achieving relief without compromising healthy movement overall.
Trigger points are areas of tight muscle tissue that can cause pain when pressure is applied because they respond by sending signals to other parts.
Deep Tissue Massage
A deep tissue massage is like a Swedish massage, but with one major difference: the focus of this form lies in targeting deeper layers and knots within muscles to help release chronic tension.
Reflexology
Reflexology is a type of massage that helps relieve stress and promote relaxation by applying pressure to the reflex zones in your hands or feet.
Geriatric Massage
This massage can help elderly patients who are suffering from depression and anxiety to have better mental health.
Skincare services offered
Chemical Infusion
This skin treatment is designed to deliver dramatic results. The Massage Envy chemical peel, as the company policy claims, has PCA SKIN features revealing healthy glowing skin within a short time.
Microderm Infusion
This new treatment goes above and beyond traditional microdermabrasion by adding an exclusive blend of restructuring agents that slough off dead cells while providing nutrients deep down into dermal layers for healthier brighter results than ever before.
Important things to consider

In order to find a Massage Envy location near where you live, use the "Find a Location" tool available on their official website.
The therapists at this company have a wide range of skills and experience. They are all licensed professionals, with most having undergone extensive training at local massage schools or nationally accredited programs such as AMTA (American Massage Therapy Association). The talent level can vary depending on where you go. Some locations may only have rookies while others offer veterans who've been working for years.
Deals are always changing. It's important to check out the daily deals before making your appointment at Massage Envy. You might be able to save 80% by checking Groupon-like websites like the DailyDeal website or LivingSocial for local offers in town.
https://www.thepricer.org/wp-content/uploads/2021/10/Massage-Envy-services-cost.jpg
380
610
Alec Pow
https://www.thepricer.org/wp-content/uploads/2022/01/thePricer.png
Alec Pow
2021-10-16 11:22:27
2021-10-16 11:22:27
Massage Envy Cost