Matinee Movie Ticket Cost
A matinee motion picture will typically be a terrific cash saver for those who do not wish to pay the high rates of a night movie. Seeing a movie on a weekday afternoon when the theater isn't as busy is called a matinee. Matinee movie tickets cost less than the usual ticket rates, and the cinemas do this as a way to bring in visitors to view the movie during off-peak hours, which are typically during the afternoon.
Just how much does a matinee movie ticket cost?
The rate of matinee movie tickets is mostly the same at all of the big movie theaters; nevertheless, the place and brand name of the theater can be a factor. The typical matinee movie ticket rate is anywhere in between $6 and $11, and this rate is going to considerably depend upon the geographical area and the theater. You should check out our table below to see what movie theaters throughout the United States are charging.
You might also like our articles about the cost of a movie theater birthday party, a 3D home theater, or to make a low budget movie.
Theater Brand
Price for Matinee
Alamo Drafthouse
– General: $6.99
AMC
– General: $6 to $8
Carmike
– General; $5
Cinemark
– General: $6.50
Cobb Theater
– General: $8
Emagine
– General: $6
Goodrich Theaters
– General: $7.25
Harkins
– General: $8 (adult) / $6.50 (child)
Marcus Theaters
– General: $8 to $9, depending on location
3D: $11 to $12, depending on location
NCG Cinema
– General: $6
Regal
– General: $4
Regency
– General: $2
Studio Movie Grill
– General: $6
Exactly what is a matinee?
A matinee will be pretty much the same as any other movie and/or show; they are just carried out earlier and movie theaters will provide a discount rate to get more individuals to watch them. As for the live plays, they might have less energy considering that it's typically odd to carry them out when the sun is up and a lot of stars tend to be night owls. Also, the audience can seem more agitated given that it's the middle of the day and the majority of people are usually doing something different at that hour. Nevertheless, do keep in mind that he's comparing live performance to a motion picture, and with most shows, unless you want a wild crowd, the movie environment will practically feel the same, just a bit less busy.
What are the additional expenses?
Some movie theaters might have an additional charge if the tickets were bought online. This is generally about $1.
3D movies might cost an extra $2 to $5 on top of the matinee cost.
Tips to keep in mind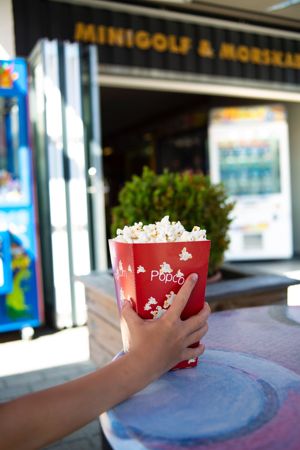 Many movie theaters have their matinee prices before 4 p.m. every day, with the exception of some Sundays and vacations at some brand names; nevertheless, this will differ from brand to brand. For instance, the AMC movie theater has its matinee prices from twelve noon till 3:55 p.m.
Not all movie theaters call it a "matinee." Some brands might call it an "early bird", "economy" or a "super saver" discount offer. For instance, Cinemark calls it the "early bird" discount offer.
Some theaters might have no matinee rates, even if the theater states it does on its main site. In popular cities, such as New York City or Chicago, you might find out that the costs will not apply at all. To play it safe, it does not hurt to call the movie theater ahead of time just to make sure.
If you wish to see the main matinee times in your location, you can check on websites like Fandango.
How can you save some money?
The majority of matinee spectators might have the ability to take advantage of great promos in the food court. Contact your regional movie theater to see if they have any readily available promos during the matinee hours.
Order tickets online and look for local voucher codes for a larger discount rate.
See if the movie theater provides any senior, student or military discount rates to save some more.
You can also consider the MoviePass if you see more than 6 movies monthly. For $50 each month, you will have the opportunity to see as many movies as you want at a local participating movie theater.
Register with the theater's official movie club through email to receive any discount rates that are shared there.
Buying marked down present cards online can frequently conserve you as much as 20%.
https://www.thepricer.org/wp-content/uploads/2021/03/matinee-movie-cost.jpeg
380
610
Alec Pow
https://www.thepricer.org/wp-content/uploads/2023/04/thepricerlogobig.png
Alec Pow
2021-03-04 12:37:36
2021-03-04 12:37:36
Matinee Movie Ticket Cost