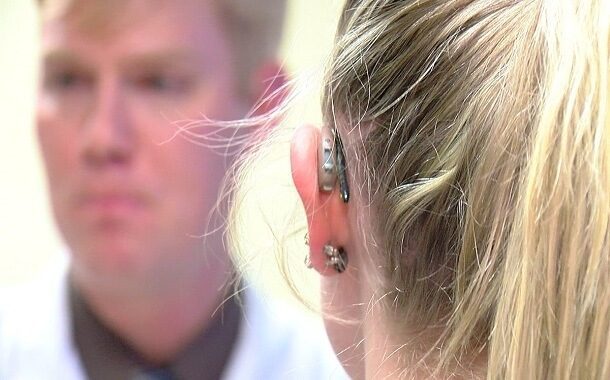 Miracle-Ear is one of the most known and used hearing aids available on the market, used by people with partial hearing loss. This is one of the more modern types of hearing aids, although newer products have computerized features and even Bluetooth. If you're planning to get such a device, then you should know that most health insurance plans won't cover any of the costs related to it. However, most health insurance does not cover for the miracle ear hearing aids cost. This means that you will probably have to pay the full price of the miracle ear.
The Cost of a Hearing Test

You shouldn't get a hearing aid before talking to a doctor. You will usually be required to take a test to see the level of hearing loss you're experiencing. The test will measure the number of decibels that you can hear and at what point will the sounds be too low to be picked up by your ear. The test itself is covered 100% by normal health insurance plans, which means that if you have insurance, it will be free of charge. Without insurance, these tests will set you back $200 or slightly more. The test will give you a clear answer on whether or not you should buy a hearing aid device. All hearing helper devices need to be checked at least twice a year and every time you notice a malfunction, to ensure they work properly. A broken hearing device might do more harm than good.
Need Health Insurance? Be Ready To Spend This Much
The Price of Miracle-Ear
One of the most bought and used devices of this type is Miracle ear. Different sources give different prices for this device and the official Miracle-Ear website won't clarify the problem, as it doesn't offer an official price tag. It does have a free hearing test page, that might tell you if you should be worried or not. Some review websites will give a price closer to $1,000, while others give prices of $5,000 and above.
The difference in the price is connected to the general state of the device. You can get a slightly used or second-hand Miracle ear for around $1,000, but new versions will cost the most, upwards of $5,000. Even if it's cheaper, you shouldn't buy a second-hand hearing device. This is still a medical tool and if it doesn't work properly it might damage your hearing.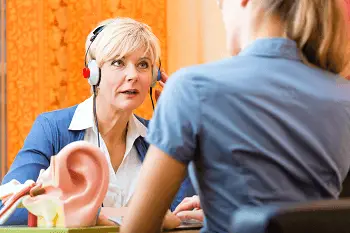 Miracle ear is in no way a cheaper gadget. Most hearing aid brands will only set you back $800 to $3,000, but what you pay is what you get, so cheaper versions might come with big faults or might work poorly. An audiologist will give you the best tips when buying a hearing aid. Stay away from cheaper models that are sold by people with no medical expertise.
Discounts
There are a few organizations that offer discounts for hearing aids, including Miracle ear. If you have a child with hearing problems, then Early Childhood Learning and Knowledge Center should be able to help you financially with an important part of the final price of your hearing aid.

For free hearing tests and cheap audiology services you should contact the American Speech-Language-Hearing Association, which is known to help people of all ages, that have hearing disabilities. 

You could also turn to some non-governmental organizations for financial help. Among the most helpful will be your state's vocational rehabilitation programs. 

A great idea would be to contact Miracle ear directly and ask them if they offer any discounts or coupons. As a big company, they should have discounts available within certain conditions.
Other Types of Hearing Enhancers

This Device Will Replace Ugly Braces. Check It Out
If Miracle ear isn't for you, then you have other choices on the market. Some of them use the technology known as BTE (or behind the ear). These types of devices cost anywhere from $300 to $6,000. Cheaper brands that have only the basic feature might be available for around $250. In terms of competition, a similar quality product to Miracle ear is Resound Azure, which has a lot of additional features, like long-lasting battery and volume control. Resound Azure devices cost little over $2,500.
There are also smaller size devices that are inserted directly into your year. They can cost anywhere from $450 to $6,000. Being something that is inserted directly into your ear canal, you should avoid getting used devices and opt for new ones, to make sure everything works and you won't damage your ear. The most common device that is inserted into your ear canal is Micropod, with a price of around $1,000.
Should the average working Joe get a hearing aid device?
If you have a hearing problem, then a hearing aid will greatly improve the quality of your life. It might even save your life at some point, as it will help you hear objects and people moving behind your back or warning sounds. If you don't have the money for a new Miracle ear, then ask your audiologist for a cheaper but reliable brand, rather than trying to get a second-hand device. Overall this is a great device that will help you have a normal life if you're suffering from hearing loss.
https://www.thepricer.org/wp-content/uploads/2017/03/miracle-ear-price.jpg
380
610
Alec Pow
https://www.thepricer.org/wp-content/uploads/2023/04/thepricerlogobig.png
Alec Pow
2017-03-12 00:49:19
2020-08-15 22:14:20
Miracle-Ear Cost