Muirfield Village Golf Club Membership Cost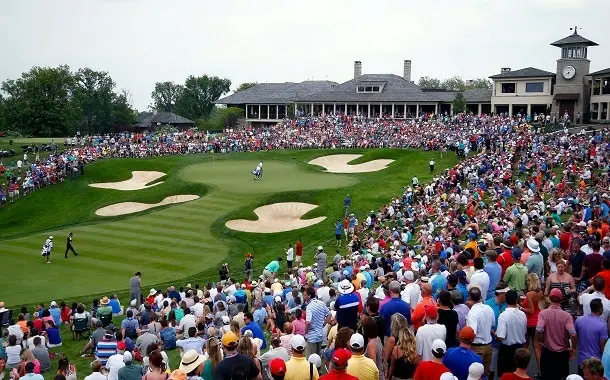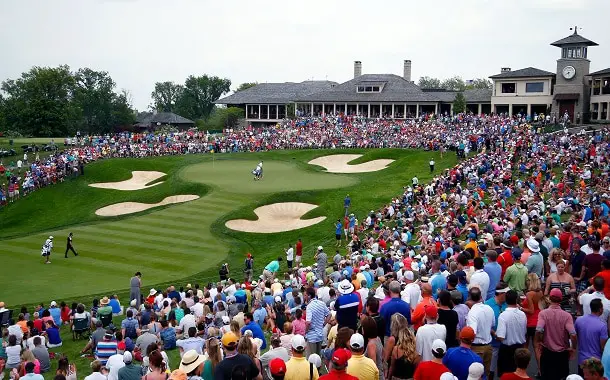 If you're looking for the perfect golf course, a private club with an 18-hole course might be exactly what you need. Located in Dublin, Ohio and designed by Jack Nicklaus himself to be one of his finest courses ever made (according to many), this is not just a normal club for golfers – it's famous enough to be the site of arguably America's greatest tournament: The Memorial Tournament along with many other major golf competitions.
How much will the Muirfield Village Golf Club membership cost?

The Muirfield Village is an exclusive club with a lot of benefits that in the end will make it pretty pricey. The initiation fee for the golf club membership has been quoted at $100,000+, and it costs around $468+ each month just to keep your membership active. In addition, if you want food or beverages on the course there's also a minimum charge – about $800 per year. These are estimates provided by people we were able to talk to, that got the information from someone affiliated with this private club – take them only as approximates.
You might also like our articles about the cost of membership at Winged Food Golf Club, Secession Golf Club, or Coto de Caza Golf Club.
A Golf Magazine article speculates that Muirfield Village, Ohio's most exclusive golf club may charge up to $50,000 in initiation fees.
On a forum thread found at 4gea.com, members discussed the costs of joining Muirfield Village Golf Club in Ohio – $100,000 was one of the more popular estimates that popped up in replies.
The Muirfield Village Golf Club from Ohio, the one this article is about, shouldn't be confused with the Australian Muirfield Golf Club, situated in Barclay Rd, North Rocks, New South Wales, Australia. They are not the same, they aren't affiliated and their prices differ considerably.
Below you will find information on the price of membership for the Australian Muirfield Golf Club.
Membership Information For the Australian Muirfield Golf Club
Fees By
Category
Membership
Subscription

Affiliation, Insurance & Jnr/Course Levies

Annual Total
Joining Fee
Full Playing – Men
7 Day
$1064
$374
$1438
NIL
Full Playing – Women
7 Day
$1064
$374
$1438
NIL
Weekday
Monday – Friday
$917
$374
$1291
NIL
Intermediate I  (24-29 years)
7 Day
$611
$374
$985
NIL
Intermediate II (30-35 years)
7 Day
$917
$374
$1291
NIL
Intermediate (18-23 years)
7 Day
$276
$244
$521
NIL
Junior (13-17 years)
7 Day 
$140
$122
$262
NIL
Tyro/Cadet (8-12 years)
7 Day
$35
$68
$104
NIL
Country
7 Day
$535
$374
$909
NIL
House
No Golf Course Access
$4
$4
Note: The prices have been converted from AUD to US Dollars for your convenience.
If instead, you are interested in the Muirfield Village Golf Club situated in Ohio, U.S., then the next part of the article will give you important details about this establishment.
Muirfield Village Golf Club details
The Golf Club is a private facility that's 220 acres of sprawling green, with an 11-acre driving range. It has two membership categories, one Golf membership, and a Social membership. Nonmembers can play only as guests of a member.
Members can enjoy the country club's facilities, including a range of amenities such as a 2,500 square foot pro shop for all your golfing needs. They also have driving ranges and putting greens to help you practice. All members are able to use Muirfield Country Club which offers amenities for three different sports: golf, tennis, and swimming.
Being a member or a guest at the Muirfield Village Golf Club will open the road to unique dining experiences, perfect for all occasions. You will be able to dine at one of the 4 places listed below:
The Nicklaus Room
The Nicklaus Room offers adult members the possibility of socializing and dining inside a comfortable space with an amazing bar that features seating for 16. Among its features are:
Perimeter window tables with stunning golf course views
Soft seating with sofas, chairs and cocktail tables
High top tables
Large screen TVs
Member wine storage
The Golden Bear Room
The Golden Bear Room was actually renovated in the year 2015 and is great for families and friends to enjoy a great time together. Among its most important features are:
Large screen TVs
Premium flooring throughout
Premium dining furniture
Double-sided fireplace
The Patio
The beautiful patio you will find at the Muirfield Village Golf Club is place to go when looking to dine with your family or when you want to go out for a couple of drinks with your friends. It is a great place if you're looking for an evening of good music and entertainment during the summer. This patio will feature:
Afternoon and evening grilling (when the weather permits it)
A bar filled with food and drink specials
Live bands, musical entertainment and social events planned all throughout the summer
Comfortable and relaxing seating
A premium, full bar that overlooks the first hole of the Jack Nicklaus-designed golf course
The Founders Lounge
The Muirfield Village Founders Lounge is the perfect place to grab a fast breakfast when you're out golfing on the weekend. It is also a great place to grab a snack or a drink and watch sporting events on the big flat-screen TVs.
Childcare
Among its features, The Muirfield Village Golf Club offers childcare to its members. All members can take advantage of the childcare services and the area designated for children anytime they use the club amenities. They can enjoy a group fitness class, play golf, or even dine on the patio, and they can be sure that their children will be safe and having a great time as well.
The environment inside the Childcare area is an engaging but welcoming one, great for children of all ages. The youngsters will have just as much fun as their parents, while going through memorable experiences.
The area designated to children is usually open throughout the year and has an extended schedule in the summer months.
This area is always supervised by professionals and inside it children between 6 weeks and 12 years old can play with toys, make new friends, watch movies or participate in games.
Supervisors at the Muirfield Village Club have to pass a background check and get certified in First Aid and CPR before they can watch over children.
Fitness
The fitness facility provided by the Muirfield Village Golf Club is open 364 days per year, and has a very flexible schedule.
The fitness facility is comfortable and non-intimidating, but professionally built to cater the needs of even the most experienced athletes. The club offers qualified fitness professionals that give group classes or private training lessons, perfect for newbies that want to learn the secrets behind making muscle or losing weight.
The Muirfiled Club has four certified professional trainers on staff, ready to answer any questions related to sports, fitness or nutrition.
Among the group classes available in the fitness center provided by TCCMV you will find TRX suspension training, cardio spin, Zumba, and Yoga.
Are there any extra costs to expect?
The Muirfield Village Golf Course has a weekend green fee of $200 for 18 holes, including the cart.
Any other things to know about?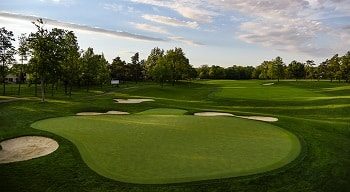 Muirfield Village Golf Club is a club that hosts the prestigious Memorial Tournament every year. The event provides players with three practice days and four scored games over its course of play, making it one of golf's most historic events.
Most members will be from the Ohio and Columbus areas, but there are also a few members from all around the country, as well as a select few from abroad.
The club is the site of many events, including the annual Memorial Tournament on the PGA Tour and most recently hosting some key golf competitions like the Ryder Cup- an international competition between teams from Europe and America. They have a restaurant and a snack bar where you can also buy alcohol.
Nicklaus changes the golf course every fall to infuse new technology, add challenges for professionals and make it more enjoyable for members. Not too long ago, he lengthened a number of holes as well as re-routed a stream on one hole. Nicklaus also updated other aspects of the club including its clubhouse, driving range, and added several suites that looked over the 18th hole where golfers would finish their rounds, which is an amazing view for Golf enthusiasts.
The Muirfield Village Golf Course has been featured in various publications such as Golf Digest, which included it among America's 100 Greatest Courses and rated it the number one course of Ohio.
https://www.thepricer.org/wp-content/uploads/2021/04/Muirfield-Village-Golf-Club-Membership-Cost.jpg
380
610
Alec Pow
https://www.thepricer.org/wp-content/uploads/2023/04/thepricerlogobig.png
Alec Pow
2021-04-25 08:56:21
2022-12-23 11:37:04
Muirfield Village Golf Club Membership Cost