Nail Technology School Cost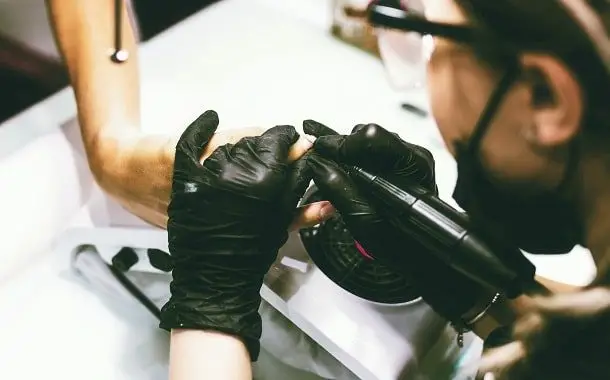 Nail technicians are the ones that clean, shape, polish, and embellish their customers' fingernails and toenails. To be able to call yourself a nail technician – otherwise referred to as a manicurist or pedicurist – will require completing a state-approved cosmetology program and after that, passing a licensing test. Nail treatment is a growing market that will provide just slightly better than the average job opportunities in the years to come.
Nail Technology School Information
Any individual considering a profession as a manicurist/pedicurist must be aware of the following:
You might also like our articles about the cost to complete Pharmacy Technician School, Esthetician School, and Chiropractor School.
Income and Job Outlook
Occupational work stats offered by the Bureau of Labor St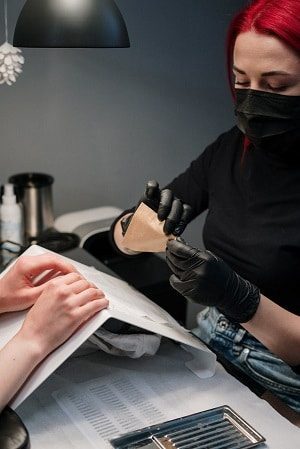 ats (BLS) show that since May 2012, manicurists and pedicurists make an average yearly wage of $19,220 and an average per hour wage of $9.24. They generally operate in a day spa or nail beauty salon, typically during evenings and weekends. Thirty-seven percent of nail professionals are self-employed.
The BLS approximates that the need for nail technicians will grow by 17% between 2015 and 2025. The overall anticipated growth rate for all professions, by comparison, is 14%. A number of elements, including more males looking for nail treatments, nail specialists carrying out home calls, and an increasing number of nail beauty salons add to the great general job prospects for nail technicians.
Job Requirements
With the exception of Connecticut, all states need nail professionals to be accredited. Licensing candidates should initially complete a state-approved cosmetology program (according to BLS there are 474 such programs across the country; some high schools will also provide training). They should also be at least 16 years of age and have a high school diploma or GED.
The minimum number of training hours needed for licensing differs by state. Alabama, for instance, will require you to complete 600 hours while Massachusetts needs you to get just 100 hours of training. Some states enable potential nail technicians to fulfill the requisite training through an apprenticeship program under a certified coach. Contact your state cosmetology board to find out more about nail technician apprenticeship and particular licensing requirements.
Nail Technology School Average Expenses
According to the American Association of Cosmetology Schools (AACS), nail tech training programs cost $3,000 to $10,000. Numerous programs, nevertheless, will have an average price of just $1,000 to $5,000 (consisting of tuition, related fees, books, and products). The real expense depends upon the number of program hours and the curriculum. More costly programs tend to consist of business training, among other things.
Preliminary examination, application, and licensing charges may cost $100 to $200. License renewal is needed every 2 years in most of the states and expenses are $25 to $100.
Numerous schools will offer financial assistance to students; call the financial assistance department at individual schools to discover what is currently available. AACS member schools provide scholarships and grants.
Jobs as nail technicians are more and more sought after by a lot of people, seeing that they are flexible in terms of working schedule and not all that hard to learn. If you're looking for a job that won't put too much pressure or responsibility on your shoulders, then becoming a nail tech might be the right choice for you.
https://www.thepricer.org/wp-content/uploads/2020/11/nail-technician-school-cost.jpeg
380
610
Alec Pow
https://www.thepricer.org/wp-content/uploads/2023/04/thepricerlogobig.png
Alec Pow
2020-11-16 10:59:38
2023-09-19 20:17:39
Nail Technology School Cost