New York Athletic Club Membership Cost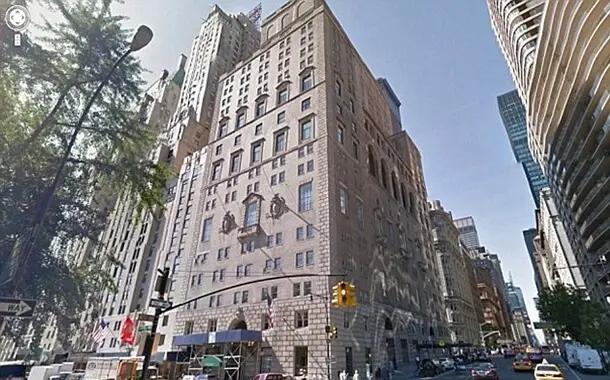 The New York Athletic Club was founded in 1868 and has over 8,600 members who adhere to a strict dress code. The NYAC provides its members and sponsored guests with an environment designed for athletic training as well as high-end relaxation. Membership is by invitation only.
The NYAC began as an organization to bring structure and uniformity into a world of sports that was lacking in both.
How much does a New York Athletic Club membership cost?
The initial fee to join the New York Athletic Club (NYAC) is $8,500 and the anual membership fee is about $3,000. Even if you have the needed money, this club won't accept anyone, being a members-only type of club.
These sums have been confirmed by articles published in both New York Times and USAToday.
You might also like our articles about the cost of membership with Detroit Athletic Club, Village Health Club, or TITLE Boxing Club.
Details on the New York Athletic Club membership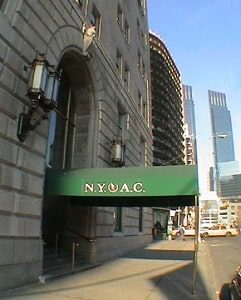 The New York Athletic Club was established in 1868 as a place for gentlemen to meet and play sports. You can find it at 1800 Central Park South in Manhattan. It is now America's oldest athletic club, has 187 guest rooms, and an exclusive summer location on Travers Island in Westchester County where they offer hiking trails among other outdoor activities. Also called the Club House it is a luxurious, outdoor venue that provides high-end dining and recreational facilities for its members.
The New York Athletic Club is a private club that requires each individual to have a letter of introduction in order for them to be considered as a member. It offers access to workout facilities, lounges, and restaurants from its two locations around NYC; it's like having your own personal health retreat.
The NYAC is more than just a building that houses athletic facilities, it also has an onsite lounge and restaurant. There are libraries for those interested in reading sports literature as well as card rooms to enjoy some games with other members-it's the perfect place to hang out when you need a break from work! They even have their own gift shop which sells souvenirs all tied to New York City Athletics along with other products like apparel.
Any additional expenses to consider?
Members of the club have access to a wide variety of amenities. They can use them as often or infrequently as they please, but there are individual charges that apply for specific facilities used on special dates.
Important things to consider
The City House is a great place to be active. It offers the latest amenities, including state-of-the-art equipment and facilities perfect for any fitness level or sport, including handball courts, fencing areas, judo rooms, squash courts, racquetball courts, and gymnasium.
The NYAC Club House is a place for people of all ages to come together and have fun. The athletic field, fitness gym, platform tennis courts are available for members' use 24 hours a day. Children can participate in the club's annual All Sports Day event or take part in one of many planned activities throughout the summer at our camp: NYAC Day Camp.
The NYAC Athlete's Fund is a program that supports club athletes to pursue their Olympic dreams. After training with the fund, they can be chosen to become members of America's team for future Olympics games. The money provided by this organization can also go towards organizations and charities that work in low-income areas where there may not be many opportunities or resources available for sports teams.
The NYAC has a strict dress code for all members and their guests, prohibiting athletic attire to be worn anywhere but in the building's designated workout areas.
https://www.thepricer.org/wp-content/uploads/2021/06/New-York-Athletic-Club-membership-cost.jpg
380
610
Alec Pow
https://www.thepricer.org/wp-content/uploads/2023/04/thepricerlogobig.png
Alec Pow
2021-06-25 09:38:11
2021-06-25 09:38:11
New York Athletic Club Membership Cost