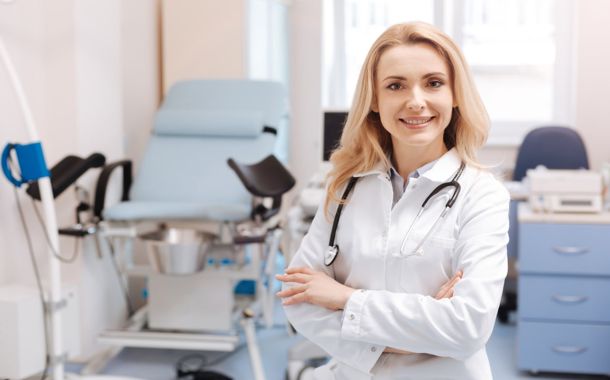 The OB-GYN has 2 surgical medical specialties that work with the female patient's reproductive organs throughout their pregnant or nonpregnant state. A lot of physicians recommend a consultation with the OB-GYN on a yearly basis for women to ensure they are healthy, similar to a physical examination. The rate for an OB-GYN consultation depends upon the treatment that the doctor will carry out, where the OB-GYN has their office, and your insurance coverage.
Just how much does an OB-GYN visit cost?
Usually, a normal OB-GYN visit can cost anywhere from $0 if it's a preventive consultation with insurance coverage to $350 without insurance coverage. If you have medical insurance, there is a great chance your consultations will be covered, specifically if it's a preventative visit such as a having pap smear. If this is the case, you would just be required to pay for your deductible and co-pay.
You might also like our articles about the cost of a well-baby visit, an annual physical consultation, or a visit to the urologist.
Among the most typical tests done at an OB-GYN is a pap smear. This test, which is testing to identify precancerous cells in the cervix, might cost anywhere from just $100 to more than $500 to process the test. Planned Parenthood, for example, charges about $175 for a complete examination. If it's just a yearly examination, which explains goes into detail below, the expenses will fall within the range discussed above.
The website ClearHealthCosts, for example, did some research and was able to find that OB-GYN visits will have prices that vary anywhere from as low as $0 to as much as $300, depending upon the geographical area and the age of the client.
According to www.obgyn.ucla.edu, the cost for an OB-GYN examination can be anywhere from $90 to $500. Repeating visits, which might take the expenses up, might be essential depending upon the condition of the patient.
Online forum members on HealthBoards talked about this and noted that they paid anywhere from $130 for a standard consultation without laboratory fees to as much as $294.
OB-GYN visit details
Depending upon the attending doctor, the services that will be included in the price can be extremely different given that every circumstance will differ. Although preliminary services such as medical diagnosis are included in the payment for the service, an OB-GYN might refer you to other medical professionals or experts to get extra tests done. A lot of preventative consultations, nevertheless, can include only a yearly pap smear or they can also include the preliminary tests for a pregnancy.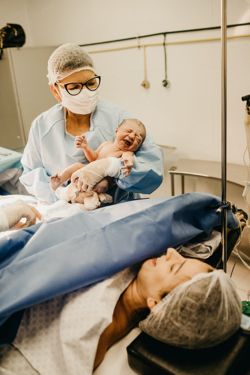 A yearly gynecologist examination (well-woman exam), for example, will first include a regular exam/medical history such as getting information about your weight, height, and blood pressure. At this time, you will be able to raise any concerns you might have. After this is all said and done, the physician will then check the breasts for any swellings or abnormalities by making mild circular movements with their fingers and the pelvic location will be checked for signs of any inflammation, infection, or sores. The physician will then place a lubricated speculum into the reproductive organs of the female to see the walls and cervix for any abnormalities. Last but not least, the medical professional will by hand take a look at the reproductive organs by physically feeling the internal walls to examine the size, shape, and position of the uterus. This procedure can also aid in looking for swelling and any inflammation. A yearly gynecologist examination, much like a physical, should be taken into consideration.
Doctor consultations for pregnancy monitoring, depending upon how far along you are, will consist of examining your weight, blood pressure, and urine, followed by measuring your abdominal area, inspecting the baby's position, and carefully keeping an eye on any issues you might have. Throughout the weeks, blood tests and ultrasounds, which are typically carried out with another expert and/or clinic, will be needed.
What are the additional expenses?
Every extra procedure or test carried out throughout consultation to the OB-GYN can contribute to the overall expense. For instance, pregnancy tests and human chorionic gonadotropin can cost anywhere from $25 to $50. Other tests such as blood work and glucose checks can be an extra expense also, often adding another $50 to $150 to the overall price. There are numerous treatments and/or tests that can be done throughout a common consultation depending upon your current health state.
If the visit is due to pregnancy, the OB/GYN will ask that the patient come in for a consultation every couple of weeks, however, towards the end of the pregnancy, a weekly visit might be needed. The overall expenses of the OB/GYN, not consisting of the hospital delivery, can be upwards of $3,000.
How can you save some money?
To minimize your OB-GYN visit expenses, you might wish to talk with your insurance coverage company on whether the OB-GYN services will be covered by your plan. There will be times that a fee for repeating visits might not even be needed considering that the insurance coverage will pay for it. If you do not have medical insurance, you should consider eHealthInsurance to get medical insurance price quotes totally free.
If you pay cash in advance, consider asking about any ongoing discount offers. Lots of physicians are more than happy to provide a discount rate to those that can pay upfront or even set up a payment plan for those who can't afford it.
If you are one of the people that meet a minimum earnings requirement, you might have the ability to get approved for state help through Planned Parenthood.
https://www.thepricer.org/wp-content/uploads/2021/03/ob-gyn-consultation-cost.jpg
380
610
Alec Pow
https://www.thepricer.org/wp-content/uploads/2023/04/thepricerlogobig.png
Alec Pow
2021-03-09 07:46:51
2021-03-10 22:18:32
OB/GYN Visit Cost