Urologist Consultation Cost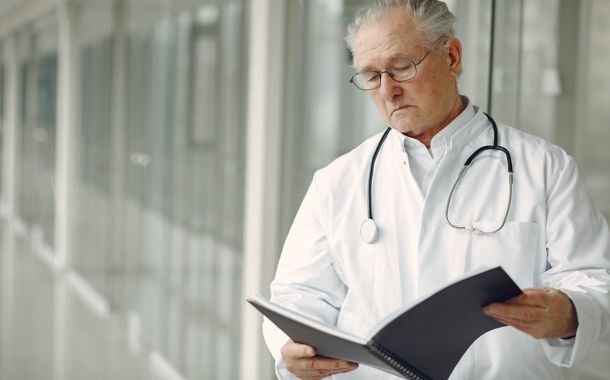 Urologists aid to detect and treat the male and female reproductive system, especially the kidneys, adrenal glands, urethra, bladder and reproductive organs. They are also trained in the surgical and medical treatment of illnesses that impact these organs.
If you feel that you have to go to one quickly, you will find that the costs will be all over the place, depending upon a couple of elements.
Just how much does a urologist consultation cost?
Without insurance coverage, you should be ready to spend anywhere from as low as $200 to as much as $550+ for a simple first-time examination with a urologist, with the country-wide average at $260. If you were a known patient, then the expenses might be half this amount. This cost, nevertheless, will not guarantee you any other services, if needed, such as laboratory tests or treatment. The expenses will depend upon the kind of visit, if extra tests are required, the medical professional and your geographical area.
You might also like our articles about the cost of an Annual physical exam, a Chiropractic treatment, or a well-baby visit.
Dr. Mark Sabersand, MD, for instance, gave us his consultation fees during a phone talk. A basic consultation can cost $190, whereas a cash-paid discounted offer can bring the expenses down to $80 for examination alone. Other treatments, as he went on to tell us, can vary anywhere from just $3 for a urinalysis to as much as $3.500+ for a comprehensive prostate surgical treatment.
Urologist consultation summary
During a consultation, your urologist will often ask for a urine test before the actual consult, and much like with any other medical professional's examination, you will also be asked to submit documentation concerning your known condition and provide an employee with an in-depth health history.
Throughout the examination, the urologist will focus on your genitourinary system and assess other systems based upon your symptoms. They will also carry out a genital examination and digital rectal examination to evaluate the prostate. After this test, depending upon his/her findings, they will go over a treatment plan to figure out the root of the problem. This might consist of a blood count test, PSA test and/or an imaging scan, all of which will come with their own fees. These tests will, once again, depending upon the findings and can significantly differ.
What are the additional expenses?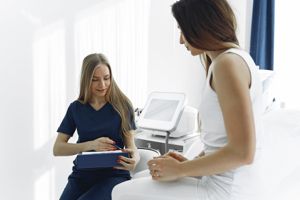 The rates discussed above will only include a preliminary consultation with no sort of extra screening and are a very small part of the expenditure if you were to stumble upon any illness. These costs will not include any medication, scans, surgical treatments, and/or lab expenditures; for that reason, if any extra tests were needed, it might add hundreds and even thousands of dollars to the quotes we mentioned above. Popular tests typically considered throughout a consultation with your urologist might consist of a urinalysis, cystoscopy, uroflowmetry test or biopsy.
In many cases, a urologist might suggest a cystoscopy to analyze the bladder and urethra. This treatment is typically done at a 3rd party ambulatory center outside of the urologist office.
How can you save some money?
Talk with a urologist over the phone ahead of time to see what they can do for you. Many doctor's offices will be more than happy to provide you with a ballpark price quote over the phone, and while you do not want to concentrate on the cost alone, you will wish to pay attention to their credibility, experience and their affiliation with medical facilities.
If you have medical insurance, they will more than likely cover practically every treatment a urologist carries out as long as it's clinically required. You should always talk with your medical insurance supplier ahead of time to be certain that the urologist you're working with is covered by your policy. For those trying to find a brand-new policy, think about checking out hundreds of free plans at eHealthInsurance.
If you do not have medical insurance, you can always ask your Urologist for a discount rate by paying in either money or even by a credit card. A lot of offices are more than happy to give discounts on the final cost.
New York Urology Specialists provides some valuable expense saving guidance. For instance, ask for generic medication rather than the name branded option. If at all possible, you should also try to utilize a non-hospital associated outpatient screening center for any laboratory work.
https://www.thepricer.org/wp-content/uploads/2021/03/urologist-consultation-cost.jpeg
380
610
Alec Pow
https://www.thepricer.org/wp-content/uploads/2023/04/thepricerlogobig.png
Alec Pow
2021-03-08 11:29:28
2021-03-08 11:29:28
Urologist Consultation Cost