Well-Baby Doctor Visit Cost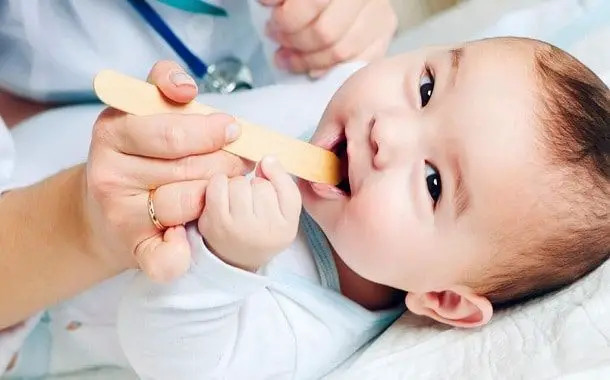 In order to ensure that your child is growing correctly, it is advisable that you set up well-baby doctor's check-ups regularly. In the very first year, a child ought to visit a medical professional for 7 well-visits: between 2-5 days after birth, and after that at 1, 2, 4, 6, 9, and also 12 months. Throughout the second year, the infant will generally be scheduled for a visit every 3 months.
Just how much does a well-baby delivery check-up cost?
Without insurance coverage, the price of a well-baby physician's visit will be somewhere around $100. Nonetheless, the majority of these visits are covered by most insurance plans and so, the only part you will be required to pay is your copay, which can vary from $5 to $25, depending on your insurance policy supplier.
Without insurance, the expense of immunizations for your infants' very first year will be, generally, a little over $600. This will not include the doctor's cost. This expense is often covered by insurance, nonetheless, some states even do it absolutely free for those without insurance coverage.
According to BMO Harris Bank, the average out-of-pocket medical expenses in the very first year are around $1,297.
Physician consultation at the hospital with Hep B vaccination included is $250.
3-day wellness visit – $150.
2-week well consultation with newborn evaluating – $500.
4-month well-check visit with the DTaP, Hib, PCB, Rotavirus, and also IPV booster shots – $550.
6 month well visit with the DTaP, Hep B, PCV, Hib, Rotavirus as well as IPV booster shots – $550.
9 month well check out with immunizations – $550.
One year well visit with MMR, Liver Disease A, Varicella, Hib, and PCV booster shots $550.
The total expense will be $3,100 without insurance.
Well-baby delivery visit overview
As noted in the list above, well-baby visits will be done during the very first week, the first month, 2nd month, fourth month, 6th month and also during the ninth month.
You can also read our articles about the cost of prenatal vitamins, daycare, and the cost to have a baby.
Some well known online clinics give a lot of information regarding what to expect at each of the child's well-baby examinations in the very first year.
The medical professional will usually take the child's dimensions including their height, weight, as well as head size. The physician will then utilize a graph to see just how your kid is growing when compared to other kids within the same age group.
Your child's head will be investigated for soft spots as well as external issues such as the cradle cap.
The physician will also have a look in the infant's ears, mouth, as well as eyes.
A stethoscope will be utilized to check the baby's heart as well as the lungs.
The medical professional will press and feel the infant's abdominal area to ensure there are no issues with any of the organs.
The doctor will move the child's hips as well as the legs around to see if there are any kinds of dislocations or bone issues.
The infant's genitalia will be analyzed for a number of different things, such as a hernia.
Immunizations will be given during the same visit according to a very well established schedule.
During these consultations, the doctor will ask if the child is hitting expected milestones, is playful, and whether they are eating well enough.
What will be the additional expenses?
Some clinics will charge a "new client" or "processing" fee for the first consultation.
The consultations we're talking about here are just well-baby consultations. If your kid gets ill, the expense will certainly be higher.
Tips to keep in mind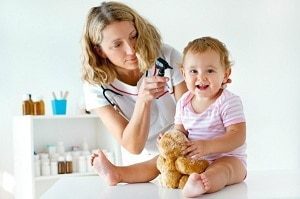 When picking a pediatrician, make sure to ask loved ones for a suggestion. While the old telephone directory or Yellow Pages can assist with the search, you're not going to be able to obtain an honest, first-hand experience. Close neighbors, family, and friends will be very happy to aid you with information on an excellent doctor.
Do a background check of the recommended doctor to see if any type of misbehavior or mal praxis has actually been done in the past. The Federation of State Medical Boards (FSMB) can show you if there are major disciplinary issues, or if there are any types of bad marks.
It does not hurt to talk to a handful of those pediatricians that you are interested in hiring. Before talking to one, be sure that your insurance company works with this medical professional if you want to spend less.
Have a look around their office. Just how clean are the consultation rooms? Talk with the staff. How exactly is the personnel? Are they calm? Do they really feel frustrated when you tell them your concerns during off-hour discussions? Does the pediatrician make you really feel dumb when you have concerns? It will always be best to go with your heart.
Make sure to add your newborn to your medical insurance policy within 30 days of birth.
According to the Affordable Care Act, the healthcare reform law states that well-baby visits have to be covered.
Questions to ask:
How many medical offices do you have? If there is more than one, ask why they have more than one.
What are the most up to date patterns with illnesses, nutrition, as well as treatments? What are you doing to aid protect against these issues?
What is your experience with dealing with babies? How long have you been a doctor?
Do you have any recommendations that I can speak to?
Is my child up to date with immunization boost shots?
What can I do to be sure my child is having a good sleep schedule?
Just how much TV can my child watch?
How can I compare costs?
Most individuals find a physician based on a buddy or relative's referral.
Some insurance providers have a list of recommended doctors from which to take your pick.
Websites such as pediatricians.com can aid you to find a doctor in your area. Be on guard when reading testimonials online. These evaluations can frequently be set up by insiders.
https://www.thepricer.org/wp-content/uploads/2020/09/well-baby-visit-cost.jpg
380
610
Alec Pow
https://www.thepricer.org/wp-content/uploads/2023/04/thepricerlogobig.png
Alec Pow
2020-09-20 13:59:46
2020-09-20 13:59:46
Well-Baby Doctor Visit Cost