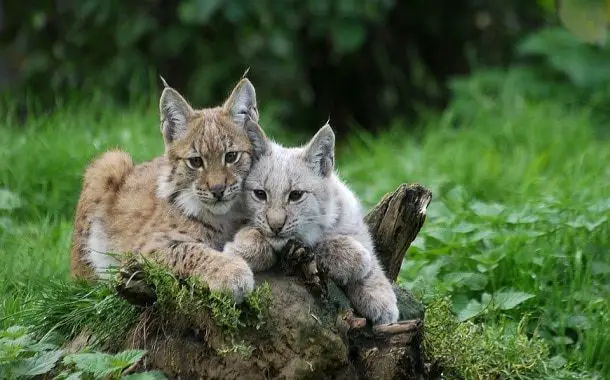 Bobcats come from the wild feline family, together with other animals such as panthers, tigers, and leopards. Although these felines have very dominant characters compared to other domestic felines, bobcats can still give an intense love when they are raised well by their owners.
Owning a bobcat pet can be a challenging issue for any unskilled animal owner. It is not like purchasing a pup from an animal shop. Raising a bobcat involves a much bigger duty as it is seen as a wild exotic animal.
Just how much will a pet bobcat cost?
Considering that a domesticated bobcat is known to be an exotic animal, you need to bear in mind that many cities and counties have restrictions in place. In the end, if it's legal and you have the necessary means to raise one, you should be ready to pay anywhere from $900 to $2,500 for the bobcat alone. This rate, obviously, will not consist of the future recurring and initial expenses.
You might also like our articles about the cost of an ocelot, a lion, or a cheetah.
According to the BigcatRescue website, exotic felines are known to be costly, and a bobcat is no exemption. According to the site, if you can find one, a Bobcat kitty is normally priced at around $900.
KeystoneExotics, an online family pet shop that had bobcats for sale at the time of this writing, provides bobcat kitties for $1,500, and an extra $350 will be charged for shipping.
A handful of active listings were up on ExoticAnimalsforSale, with costs varying anywhere from $1,800 to $2,500.
What is going to be included in the adoption cost?
Depending on the breeder, a lot of most of the felines already should already be spayed/neutered, be up to date on their vaccines, and ought to have a health history, health warranty, and a licensed veterinarian examination. A travel crate will also be included if it's going to be delivered.
What are the additional expenses?
A bobcat will require an environment comparable to its natural surroundings. This will consist of both an outside and indoor setup, including a bigger perimeter fence to prevent it from getting away. Their enclosure must be as big as possible to make it feel as if they are in the wild. This can consist of multi-level ramps and perches to climb on. These expenses can be quite high, particularly if you do not have the acreage to house your bobcat. Noahfcc, for example, states the indoor enclosure ought to be at least 600 square feet.
Based on a BigcatRescue article, great food and vitamins for a mid-size feline can cost you a minimum of $700+ each year, and for a larger-than-average bobcat, the expenses can be closer to $2,000 each year. After the very first 12 weeks, when the kitties are done nursing, a bobcat will consume meat such as chicken, rabbits, or turkey. Depending upon the meat it consumes, vitamins might be needed to supplement their nutrition. Professionals recommend feeding it every other day to imitate wild conditions.
A bigger van utilized to take your bobcat to veterinarian consultations will be something to think about too; hence, a minivan might be needed.
A bobcat, much like any other family animal, will require yearly shots from the veterinarian in order to ensure its health. This can cost around $125 to $250, depending upon the size of the feline, and will not include the travel costs. In addition, vaccinations should be done to prevent the bobcat from contracting rabies and other illnesses. Not to mention that you have to spend some money on de-worming and getting rid of fleas that may hide in the fur. Because the majority of veterinarians will probably not allow a bobcat in their workplaces, you will most likely need to pay a veterinarian visit fee too.
If you purchase your bobcat online, you typically have to add the shipping expenditures and extra taxes too. Shipping costs, depending upon how far the feline has to be delivered, can begin at $300.
A lot of states will require you to have a license in order to lawfully house one, and the expenses can considerably depend upon where you live. Some states could only provide these authorizations to those who own zoos.
Tips to keep in mind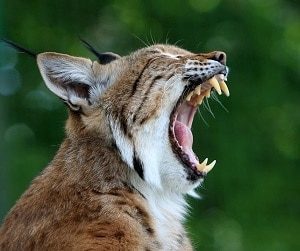 The typical bobcat, when fully grown, will reach 30 to 50 inches high and can weigh about 15 to 30 pounds, with a male weighing just a little more than a female.
With big tufts of fur on the face, the bobcat's fur will usually be yellowish-brown, reddish-brown, grayish-brown, or orange-brown, with black streaks and areas spread out throughout the coat. Two times annually, the bobcat will molt.
According to the NOAH Feline Conservation Center, bobcats are predatory in nature. They are equipped with sharp teeth and claws. Therefore, having them around little kids is a danger given that kids can not be trusted to show good enough judgment reliably. A pet bobcat is not recommended for households with younger kids.
Because of the nature of a bobcat, it is recommended that you only get a bobcat as your pet if you get it while it is still a kitty. If the bobcat is raised somewhere else and after that its habitat and surroundings change, it might go back to its wild nature. Likewise, it is never recommended to get a bobcat that was born in the wild. Only keep a bobcat that has actually been reproduced in captivity and prepared to become a pet.
If the breeder does not provide a health assurance, then consider this a big red flag. A great breeder will always provide a health warranty for their litter.
According to BigcatRescue, some states have cage requirements of differing standards for your pet bobcat. Some states will require you to have no less than 5 acres if you wish to own a big cat such as a tiger or a bobcat, and many are going to require some sort of license. Some states even prohibit the keeping of a bobcat as a family pet. You should check with your city lawmakers to understand the legalities before getting one.
Throughout the night, a bobcat can let out an eerie-like scream so be prepared for that.
How can you save some money?
You can check around the web to see if there are big feline breeders closer to your area. If there are, visit them personally and check the felines there. You can considerably save money by purchasing a bobcat from a local breeder instead of buying one from a website. This would save you on expensive shipping charges.
As pointed out before, you can also purchase from regional humane society and rescue centers. You can adopt a grown or young bobcat from these centers at a cost below a hundred dollars.
https://www.thepricer.org/wp-content/uploads/2021/01/bobcat-pet-cost.jpg
380
610
Alec Pow
https://www.thepricer.org/wp-content/uploads/2023/04/thepricerlogobig.png
Alec Pow
2021-01-22 17:59:06
2021-02-09 08:29:38
Pet Bobcat Cost