Publix Wedding Cakes Cost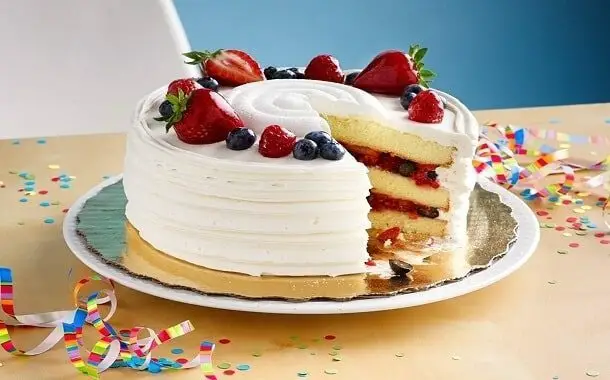 Choosing the cake is not an easy decision because we can choose from a wide range of options, and the tastes of the participants in the events differ from one person to another. Still, even if it seems difficult to find the perfect cake, there are enough solutions out there to order something to the taste of most guests.
The wedding cake is still called the "bride's cake" in many of the venues where events can be organized. However, it represents the whole couple, so the "bride and groom's cake" would be a more appropriate name.
With a reputation for excellence and quality, The Publix Bakery is the perfect choice to make your wedding cake.
Imagine a cake that perfectly matches your idea to celebrate this special day. Their experienced and gifted team of designers work with you to customize the flavors, icing, filling in the perfect color size and shape for an ideal celebration.
How much does a Publix wedding cake cost?
A wedding cake can cost anywhere from $295 to $470, depending on the size, customization, and type of cake selected.  A plain cake with no decoration or additional tiers will usually range between $220 and $420. At the same time, those decorated with multiple layers may run you around 25-45% more than for a basic model.
There are many options to choose from, but you will find a short estimate for the most common Publix wedding cakes in the table below.
Type of Wedding Cake
Price Quoted
3-tier cake with a size of  either 8″ or 6″ for round layers and a buttercream layer that serves 15 to 20 guests
– $105 + $7 for filling
– Cake toppers are paid separately
Carrot cake
+20% per tier
Creme cake
+10% per tier
Note: To budget for a wedding, we recommend multiplying the total by five if 100 guests are attending. If 20 or fewer guests are expected to attend your event, then use this quote as an estimate only.
A bride from the WeddingWire.com forum said that the wedding cake cost her $370 for more than 250 people and was made by Publix.
According to the CakeCentral forum, an 8, 10, 12-inch layered cake filled with fondant was $450, while the same size cake made of buttercream frosting instead cost only $300.
According to TheKitchn.com, a wedding cake for an average of 100 people from Publix will cost about $420.
Publix wedding cake details
At Publix, you can find a wide variety of sizes in the wedding cake section. From 6 inches to as much as 20 inches, there's something for everyone.
When you order a cake, the available flavors are marble, chocolate, vanilla, or a special combo of these. There is also Red Velvet or carrot with any kind of icing you want: cream cheese, buttercream, rolled fondant (made from sugar), or fudge.
You might also like our articles about the cost of Nothing Bundt cakes, Cake Boss cakes, or wedding cakes in general.
The vast selection of fillings at the bakery means there is something for everyone. In addition to classics like vanilla custard, cherry, or lemon, there are also exciting options such as cannoli, raspberry, and German chocolate cake. Additional flavors may be available on request.
However, customers can choose from four kinds of icings, five flavors, and eight types of fillings. In addition to these choices, there are also 24 standard colors that you can add on top.
You can browse all of the designs on their official wedding cake page. The variety is wide, from a Blossoming Romance theme to a Classic Rose. There are more than 50 options available, so you're sure to find something unique and beautiful for your special day.
What are the extra costs?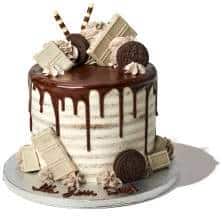 At no extra charge, customers can choose between marble, vanilla, chocolate, or a combination of the two. However, some small costs will apply if you want to pick one other than those listed in our table above.
When you have a cake that needs to be delivered, Publix charges $35 for up to 10 miles. If the delivery is between 11 and 20 miles away from their store, then it will cost an additional $45 on top of that price. For deliveries over 30 miles in distance, they charge an extra $55 plus another $3 per mile. When delivering your order, if there are more than two tiers or the shape/table decorations require special setup time, this could take longer, so make sure you let them know ahead of time when placing your order.
You should expect additional charges for cream cheese and fudge icings, fruit fillings, or cannoli filling on cakes with whipped toppings. There is also an extra fee if it's German Chocolate Cake, Black Forest Cake, or Carrot Cake.
Keep in mind that cake toppers are an additional cost you may want to consider.
The Publix bakery requires a deposit for cake stands and acrylic legs. This sum of money is returned once the pieces are returned with no defects.
Important things to consider
To ensure your cake is perfect and made by the best of Publix's bakers, we recommend placing an order at least 2 months in advance. There is no deposit required as you will pay for it during pick up.
How can I save money?
For those on a budget, buying a plain cake and decorating on your own saves you the most money. If you're willing to put in some time and effort into making an attractive-looking cake for all of your guests' enjoyment, consider saving at least $60 to $100 and make it into a DIY project.
You can save money when you buy discounted gift cards from Raise.com for Publix.
https://www.thepricer.org/wp-content/uploads/2021/09/publix-cake-cost.jpg
380
610
Alec Pow
https://www.thepricer.org/wp-content/uploads/2023/04/thepricerlogobig.png
Alec Pow
2021-09-16 06:25:34
2022-12-22 17:49:30
Publix Wedding Cakes Cost