Regal Cinemas Ticket and Concession Prices
Regal Entertainment Groups (REG) is an American movie theater chain with its headquarters in Knoxville, Tennessee. Regal Cinemas is a division of the Cineworld which operates the second-largest movie theater circuit in the United States of America, with over 580 locations and more than 7,200 screens.
In the table below you will find the prices charged by Regal Cinemas.
Regal Tickets

DAY TIME SHOWING

Child (2-12)
$7.50
Military
$8.50
Adult
$8.50
Senior Citizen
$8.50

NIGHT TIME SHOWING

Child (2-12)
$10.00
Student
$11.00
Military
$11.00
Adult
$13.00
Senior Citizen
$10.00

ADDITIONAL CHARGES

IMAX Charges
$7.50
3D Charges
$4.50
Food
Cost

Candy

Candy (various)
$4.50 – $5.00
Ice Cream
$5.90

Popcorn

Popcorn (Small)
$7.00 – $7.50
Popcorn (Medium)
$8.00 – $8.50
Popcorn (Large)
$9.00 – $9.50
Caramel Popcorn
$7.50
Zebra Popcorn
$8.50
Cheetos Popcorn
$8.00

Snacks

Gourmet Pizza
$8.00-$9.00
Cheeseburger & Fries
$9.50-$10.00
Spicy Chicken Sandwich & Fries
$9.00-$9.50
Chicken Tenders & Fries
$9.00-$10.00
Boneless Chicken Wings
$8.00-$10.00
Hot Dog
$6.00-$6.50
Corn Dog Nuggets
$5.00-$6.00
Nachos
$7.50-$8.50
Gourmet Pretzel
$5.00-$5.50
Pretzel Bites
$7.50-$8.00
Cinnabon Gooey Bites
$5.50-$6.00
Cheese Sticks
$9.00
Fiesta Poppers
$7.00
Onion Rings
$6.00
Loaded Fries
$8.00
Churros
$7.50-$8.00

Beverages

Soft Drink (Small)
$6.00 – $6.50
Soft Drink (Medium)
$6.50 – $7.00
Soft Drink (Large)
$7.00 – $7.50
ICEE (Small)
$6.50 – $7.00
ICEE (Medium)
$7.50 – $8.00
ICEE (Large)
$8.00 – $8.50
Bottled Water or Drink
$6.00-$6.50
Coffee
$4.00 – $5.00
Short History
Regal Cinemas was founded in Knoxville, Tennessee, by Mike Campbell in the year of 1989. Actually, the first Regal Cinema movie theater was the Searstown Cinema in Titusville, Florida. This cinema became popular very fast thanks to the premium cafes, the upscale look, and the large size of its theaters. This great popularity along with an aggressive marketing campaign made Regal Cinemas greatly expand during the 1990s. It maintained its popularity along time by offering access to IMAX, 4DX, ScreenX, Regal Premium Experience (RPX), and movies in 3D along with premium concession items.
You might also like our articles about the cost of matinee movie tickets, movie theater birthday parties, or low budget movies.
Our review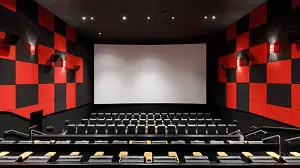 The costs of the Regal Cinemas tickets depend on the time of day you want to attend a movie. For the matinee movies, the cost of a ticket for an adult starts at around $8, while for a child you will have to pay around $7. During the evening or regular hours, an adult will have to pay around $12 for a ticket, while children between the ages of 2 and 12 years will have to pay $10. Expect to pay another $4 to $7 per ticket for the movies seen in IMAX or 3D. However, if you are a senior citizen, a student, or a member of the military with a valid ID, you may get a discount.
Also, Regal Cinemas reduces ticket costs from time to time, especially during the summer as part of different promotions. For example, once a week they offer low-cost tickets to the movies for children. Moreover, they have a loyalty program named Regal Rewards. As a member, you will receive a card and earn credits with every ticket you buy. You can redeem these credits for free movie tickets, free concession items and concession upsizes.
Regal Cinema hosts also midnight showings and in-advance screenings of the new movies during the year.
The rates charged by Regal Cinemas for their concession items are quite similar to those charged by the majority of the large movie theater chains, and these have remained competitive over time. At every Regal Cinemas location, you can find standard movie theater products such as popcorn and soft drinks at comparable prices. Obviously, at the larger locations, you can also find other snacks like hot dog sliders, cinnamon bites, and nachos. Expect to pay anywhere between $6 and $8 each for these snacks, or just around $4 for candy. A small portion of popcorn at Regal Cinemas costs around $7. Plan on spending around $5.75 for a frozen treat like frozen yogurt and ice cream.
Nowadays premium food items are offered at many locations, such as cheeseburgers with French fries which cost around $9. The Regal Cinemas' prices for the food items may vary from one location to another.
Regal Cinemas FAQs
Do Regal Cinemas points expire?
Regal Cinemas points do not expire as long as you continue to watch movies at Regal Theaters. However, if you will not visit a Regal Theater for more than one year your credits will expire.
How can I redeem my Regal Cinema Credits birthday reward?
All you have to do in order to redeem your RCC birthday reward is to log in to the App, click "Redeem Credits" and then click "Shop Online", or you can log in on their official website and click on the "Redeem Credits" section. After that, you can choose your rewards by adding items to your shopping cart and finally check out.
What does the Ruby status on Regal mean?
Ruby status means that you will receive 500 bonus credits with every visit to Regal Cinema.
How can I get free popcorn at Regal Cinema?
In case you have a Regal Crown Club card you will get a free small portion of popcorn. All you have to do in order to redeem this treat is to present your card at a participating theatre's concession stand.
How can I get Regal points from the receipt?
If you want to get Regal points from the receipt you will have to log in onto their website and create an account. Once you created the account, go to the "Add Credits from Receipts" section and enter the credit claim code from the receipt. Finally, click "Submit".
https://www.thepricer.org/wp-content/uploads/2022/05/regal-cinemas-theater-tickets-cost.png
380
610
Alec Pow
https://www.thepricer.org/wp-content/uploads/2023/04/thepricerlogobig.png
Alec Pow
2022-05-04 08:46:34
2022-05-03 09:58:45
Regal Cinemas Ticket and Concession Prices