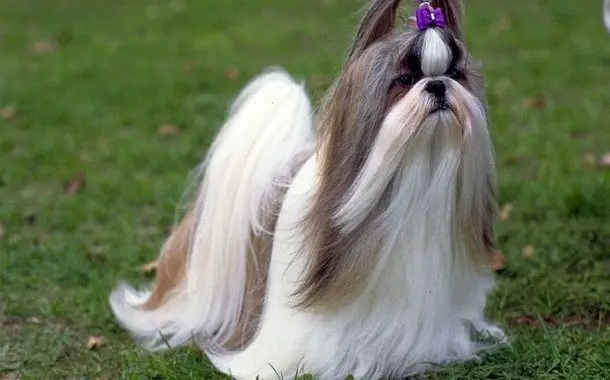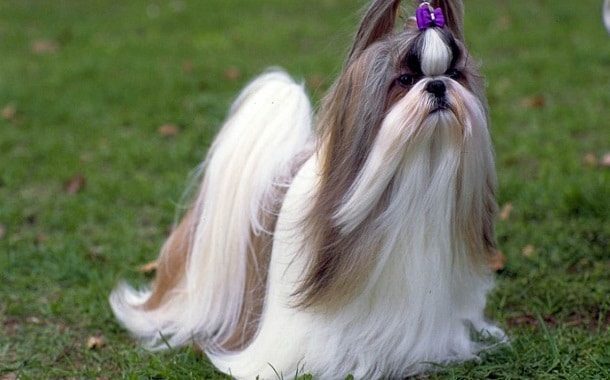 According to the AKC, the Shih Tzu is of the royal type and has a baby doll face with straight legs and a nose like a button. These pet dogs are available in a range of colors, including exotic ones like chocolate, red or blue.
Just how much does a Shih Tzu cost?
The price of Shih Tzu pups will depend upon the gender, age, quality, papers, parents, the geographical place of birth, things included in the sale, and the breeder offering the pet dog. Usually, this type can cost anywhere from $300 without papers to as much as $1,550. For obvious reasons, the cost of a Shih Tzu puppy without papers will be considerably lower than one with all the required documents. Nevertheless, it's not unusual to discover older dogs of this breed for less than $200 at a local shelter considering that this type tends to be really common, however, a top-quality show breed might cost more than $1,000 easily. Cost matters when acquiring any type of dog, and if the rate falls outside of this range, you need to be cautious regarding the seller offering the dog or the dog itself. Free or lower-priced pets are frequently prone to health issues, such as hip dysplasia, and frequently do not meet the breed expectations.
You will often find AKC pet dogs will cost more than CKC (Continental Kennel Club) pet dogs. Why? The AKC is the strictest directory in the United States because they keep a close eye on all breeders; if these breeders do not satisfy the standards, they will be eliminated from their lists. The CKC, on the other hand, is typically known to have any breeder with 2 "witness" signatures to be seen as licensed.
According to the AllShihTzu website, the average price commonly seen on the market will be somewhere between $500 and $1,000 and will significantly differ in different areas from the United States. The site goes on to note that the rate will matter 99 percent of the time, however, there will be some unusual circumstances where an owner might need to abandon their pet due to personal health issues.
While researching for this article we have come across 1000+ categorized listings on the site PuppyFind. Here, breeders listed for sale their puppies, typically aged between 5 to 12 weeks old, for $500 to more than $1,800. All breeders here, or at least most of them, included with the sale the registration papers, updated vaccinations, a veterinarian consultation, and some sort of health insurance.
Looking at the main AKC Market, we had actually discovered that most breeders list their pups for anywhere from $800 to $2,200, with females typically costing $200 to $400 more.
Check out our articles about the cost of other dog breeds like the Maltipoo, Goldendoodle, and Norwich Terrier.
What should be included in the adoption cost?
A trustworthy breeder must include health insurance, health evaluation from a certified veterinarian, updated vaccinations, and a travel dog crate if it has to be shipped. Likewise, breeders and/or rescue centers need to also offer a microchip, spay/neutering, and a starter package with important requirements to get you prepared.
What are the additional expenses?
If you're having the pet delivered by means of an airline company or ground transport company, the expense of shipping can start at $150 and increase from there, depending upon how far the pet needs to be sent.
Ongoing expenses, just like for any breed of dog ought to be taken into consideration. These will consist of premium dog food, grooming sessions, toys, accessories, shelter, and surprise/routine veterinarian checks. At first, you also need to get starting products if you do not have them such as a pet leash, food bowls, pet dog bed, harness, toys, and blankets.
Tips to keep in mind
The pet is known to be extremely playful, loving, outbound, and very charming. It tends to get very close to kids and other family pets too.
Both males and females will be 9 to 11 inches tall and can weigh 9 to 17 pounds.
Typical coats have one of the 7 strong colors: black, gold, white, red, gold, brindle, and blue. You might also see them in a mix of the 2, usually a combination of white with a mix of black, blue, brindle, gold, red, or silver.
If healthy, this particular breed has a lifespan of 10 to 17 years.
You should always try to buy from a local authorized breeder you can check out personally. This will offer you the possibility to see how the dogs are raised and even offer you the chance to check out the parents if they are kept there too. If a breeder does not let you visit their location, this is a warning sign and will make the breeder seem like a "dog farm" type.
The Imperial Shih Tzu, which typically describes as a small teacup Shih Tzu, must be seen as what they are, according to the American Shih Tzu Club, which is a myth. Dishonest breeders who develop this breed frequently do not adhere to breed requirements and the dogs will not resemble a normal Shih Tzu.
How can I save some money?
Check out local rescue groups or the Humane Society to see if an older pet dog is offered for adoption. Even if you can't find one that is pure-blooded, you might be able to get a popular mix such as a Shih Tzu Yorkie mix or Shih Tzu Pomeranian mix. Prior to adopting, nevertheless, make sure to check out the dog's past to see what you're getting into as some pets might have behavioral problems or health issues.
https://www.thepricer.org/wp-content/uploads/2020/09/shih-tzu-price.jpg
380
610
Alec Pow
https://www.thepricer.org/wp-content/uploads/2023/04/thepricerlogobig.png
Alec Pow
2020-09-14 08:51:35
2021-09-14 07:48:45
Shih Tzu Cost