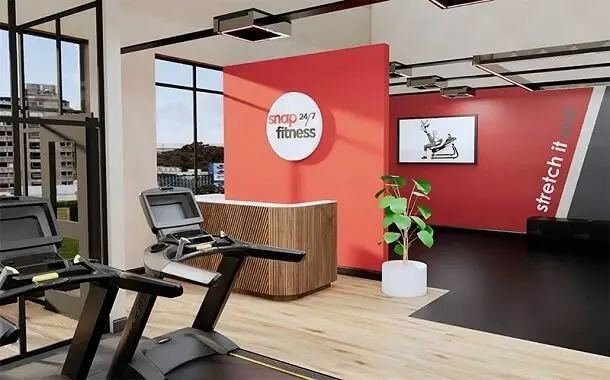 Snap Fitness is a global fitness company with more than 2,000 locations in over 30 countries. The gyms are generally spacious and offer all the amenities you would expect from an average-sized gym such as free weights or yoga classes.
The founder of this fitness center is one man who knows how to make people work for their goals. Peter Taunton started the business back in 2003 and it has since grown into one of America's most successful gyms thanks not only to his no-frills approach but also because he uses a franchising model which gives many locations around the country opportunity for success.
How much does it cost the Snap Fitness memberships?
There are a bunch of different types of memberships offered by Snap Fitness you can choose from and the costs are presented in the table below. These depend on the location and type of membership. However, the average cost for one adult would be around $37 per month and around $52 per month for two adults. This type of membership is available only for the people who live at the same address and are billed in only one account.
On the other hand, family memberships cost around $60 per month and are available for two adults, plus up to three children with ages anywhere between 14 and 17 years.
Item
Price

Monthly Memberships

Single

One Adult 18 Years or Older
Access Card Fee (Per Individual)
$21
Initiation Fee (Per Individual)
$50
Cancellation Fee (Per Individual)
$0
Monthly Fee (Per Individual)
$38

Joint

Two Adults 18 Years or Older
Access Card Fee (2 Individuals)
$50
Initiation Fee (2 Individuals)
$21
Cancellation Fee (2 Individuals)
$53
Monthly Fee (2 Individuals)
$0

Family

Two Adults 18 Years or Older and Their Children

Access Card Fee (2 Individuals and their Children)
$50
Initiation Fee (2 Individuals and their Children)
$21
Cancellation Fee (2 Individuals and their Children)
$64
Monthly Fee (2 Individuals and their Children)
$0
Disclaimer:
During our research, we try to gather real pricing information from sources such as past or present clients, business websites, on-site visits, and phone interactions. The list of prices found on this webpage comes from a combination of those sources. As you might expect, some prices that are offered inside the table above might not pe current or might not apply to your specific location, so you should contact the company directly either by phone or on
their official website
to find out the exact price for the package you are interested in.
Snap Fitness details
Taunton's vision for Snap Fitness was to create a health club that focused on training and accessibility. He wanted to build it in such a way that people could go there and do their workouts in peace without additional distractions like pools or tennis courts which are common at larger gyms these days. Taunton was looking for a business model that would feature world-class workout equipment without the price tag of larger health clubs, and a way in which the business could be open 24 hours per day. What you get with Snap Fitness today is exactly what Taunton wanted.
Snap Fitness is a fitness empire that has been growing and expanding rapidly for the past seven years. The company owns 2,200 locations across North America but plans on developing many more in time, with each one being designed using Taunton's trademark approach.
You might also like our articles about the cost of membership at the MUV Fitness Gym, California Family Fitness Gym, or O2 Fitness Center.
Snap Fitness gyms across the country have been implementing an innovative approach to fitness that is being copied by other programs, but Snap remains ahead of its competitors with constantly changing options for members.
Because of Taunton's hard work, he was awarded the "Entrepreneur Of The Year" by Ernst & Young. His company, Snap Fitness, has become synonymous with compact franchises and high quality.
Important things to consider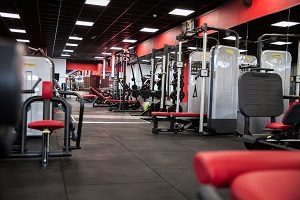 When talking about the possibility of cancellation, the 30 days cancellation policy is in place, which means that you can still go to the gym for the next 30 days until your membership expires. Though, this rule may not be available for all the locations, so make sure you get informed about this beforehand.
Members can take advantage of many benefits offered by Snap Fitness and one of the most important is the 24/7 video surveillance equipment, so you can feel safe going to the gym at any time during the day. Besides this, Snap Fitness offers a large variety of state-of-art equipment such as weight lifting machines, cardio machines, free weights, and many more. Snap Fitness makes sure this equipment is functioning properly and up to date and adds new pieces of equipment pretty often.
Another advantage is the fact that you can go to work out any time as most of the locations are open 24 hours.
Gym members can enjoy a club-like experience without all of the hassles. The Gym staff works hard to ensure that their facilities are safe, clean, and welcoming for everyone who visits them.
Snap Fitness would be an excellent option for anyone who's looking to get in shape. With their online workout plan, you can design your own training regimen, and they offer personal trainers if needed. The website also has great tools like calorie calculators so that it'll be easier than ever before to stay on track.
In case you are not satisfied with the services offered by this gym within 30 days from enrollment you can get your money back with the condition to take part in a Basic 8 personal training session and work out twice per week for a month.
As a member who takes part in the Snap Fitness program, you will have your own personal account on the company's website where you can join the gym activities, monitor the nutrition plans, and take advantage of many more benefits.
How can I save money?
There are Snap Fitness locations that offer free trials and special discounts from time to time, so make sure you check for these before signing up.
https://www.thepricer.org/wp-content/uploads/2022/01/SnapFitness-membership.jpg
380
610
Alec Pow
https://www.thepricer.org/wp-content/uploads/2023/04/thepricerlogobig.png
Alec Pow
2022-01-07 07:47:06
2022-01-07 07:47:06
Snap Fitness Costs