MÜV Fitness Membership Cost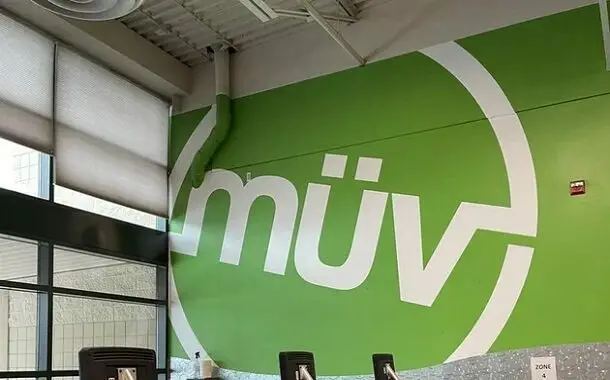 MÜV Fitness strives to help people achieve fitness goals through nutrition, recreation, and exercise. Achieving these things can be tough but MÜV's team of qualified coaches is there with you every step of the way.
The club is so committed to being accessible that it has locations in South Carolina, Colorado, Spokane, and Portland.
How much does an MÜV fitness cost per month?
If you sign up for the MÜV Fitness membership plan, there are a few different options that can be selected. The bi-weekly pricing varies from $25 to $80, excluding the one-time joining fee which ranges anywhere between $0 and $220, depending on the available promotions.
In the table below we show you some types of memberships and their prices as were presented on the official website at the time this article was written.
Package
Inclusions
Reported Costs
Month-to-Month Limited Access
– No commitment — it's month to month
– Unlimited access to the open gym
– Only four classes per month
$27.50 bi-weekly
1-Year Limited Access
– Unlimited access to the open gym
– Access to 4 classes per month only
– Option to upgrade for $110 at any time
– 25% off all additional drop-ins
$20 bi-weekly
Month to Month
– Fitness Assessment
– Unlimited access to 70+ weekly classes
– Open studio access
– Validated parking for up to 90 minutes
$75 bi-weekly with $20.17 joining fee
6-Month Training
– Fitness Assessment
– Unlimited access to 70+ weekly classes
– Open studio access
– Validated parking for up to 90 minutes
$65 bi-weekly with $20.17 joining fee
12-Month Training
– 3 fitness assessments
– Unlimited access to 70+ weekly classes
– Open studio access
– Validated parking for up to 90 minutes
$55 bi-weekly with $20.17 joining fee
5 Classes + Assessment
– Personal training in a group-like setting
– InBody Biometrics Scan
– Fitness Assessment
– Access to 5 group classes of your choice
$20.17 (one-time fee)
Note: The prices should be used just as an estimate as they can change over time. For an exact membership cost, you must contact the club directly.
The process of joining
As for the trainers to determine what are your objectives regarding bodybuilding with weight loss or muscle gains, when you will first join this fitness club you will go through an InBody Biometric Analysis System. During this analysis the body will be evaluated on different areas, using an eight-point system that can help measure the body's composition with precision. According to the club, this system has a 98% accuracy rate as it has the gold standard. With this personalized plan, you will receive support from the trainers in order to achieve your goals. Also, you will be provided with a nutritional plan, a supplemental regimen, and an exercise routine. You will be able to review your progress during the 30-day results review and receive an in-depth analysis of what you've accomplished.
You might also like our articles about the cost of membership at the California Family Fitness Center, O2 Fitness Center, or National Fitness Center.
Amenities included with a membership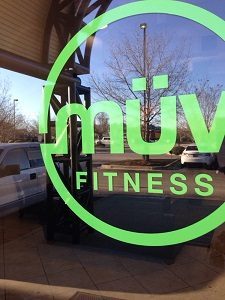 The amenities offered at the location vary, but you can expect a swimming pool with whirlpools and steam rooms at most of them. Other features include saunas or hot tubs to relax in, after an active day. Some locations also have basketball courts, circuit training, a kids' zone, sun decks, tanning, hydromassages, a MUVie room, free weights, and much more.
Studio group classes are a great way to get in shape. Check out the official website for a current class schedule as they vary by location. There are more than 70 types of studio classes that members can join, including Body Attack, Pilates, Body Pump, Body Flow, XTR1000, Body Step, Body Vive, MUV METCON, Barre, MUV Strong, Yoga, RPM, Body Jam, Aqua Aerobics, Dance, Group Cycling, Body Combat, Zumba, Less Mills.
Important things to consider
We checked out a bunch of locations and found that most of them offer a complimentary 14-day trial pass. With this, you can try any class, equipment and even talk with a personal trainer to see if it's worth investing your time or money into.
There's no need to pay full price for personal training sessions as many clubs offer heavily discounted deals on Groupon.com. For instance, at the time of writing this article, one club was offering membership for one month that included two private personal training sessions for the price of only $25, while the total cost would be $120.
Because many people like the idea of being able to work with just one person, instead of sharing their gym time or being crowded during exercises, MUV fitness center offers private one-on-one personal training sessions for an additional fee.
https://www.thepricer.org/wp-content/uploads/2021/10/muv-fitness-membership.jpg
380
610
Alec Pow
https://www.thepricer.org/wp-content/uploads/2022/01/thePricer.png
Alec Pow
2021-10-21 11:03:46
2022-12-18 22:56:57
MÜV Fitness Membership Cost