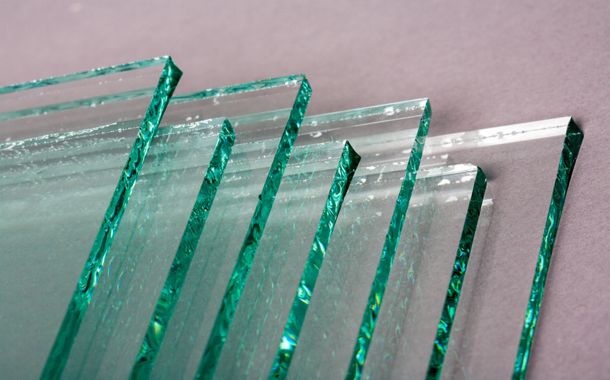 Tempered glass, typically described as toughened glass, is a kind of safety glass that is treated with chemicals or heat to increase its strength to become way stronger than regular glass. If tempered glass is broken, it will not break into sharp fragments of glass; rather, tempered glass shatters into smaller-sized granules. These pieces of glass are less likely to lead to injury when compared to the standard glass that breaks into bigger fragments.
Tempered glass is typically utilized in vehicles and cellular phone screens, however, it can also be utilized when building a house or business structures. The cost of tempered glass will depend upon the business making it, the size, and if customized cuts are needed.
Just how much does tempered glass cost?
Typically, tempered glass can cost anywhere from $12 to $50 or more per square foot, depending upon the size and density. You can check out our table below to see what typical clear sheet sizes might cost you. Bear in mind that this glass can't be cut and will need to always be purchased or ordered as a stock size. If you were to try to cut it, it would shatter into small pieces due to the pressure.
| Size (thickness) | Cost (per square foot) |
| --- | --- |
| 1/8″ | $12 |
| 3/16″ | $15 |
| 1/4″ | $18 |
| 5/16″ | $26 |
| 3/8″ | $27 |
| 1/2″ | $32 |
| 5/8″ | $50 |
| 3/4″ | $60 |
You might also like our articles about the cost of window tinting, watch crystal replacement, or fiberglass boat repair.
When it comes to window panes, each pane can cost approximately $22 to $30 per panel. For example, one member on OldHouseWeb noted that they were given an estimate of $23 per glass panel, bringing the final bill to $1,200 for 4 windows with 15 panes. This was the quote for the glass alone.
A regional business based in Garner, North Carolina, for instance, offers tempered glass by the sheet. Their rates, according to the site, can vary anywhere from $50 to $175 depending upon the size. For instance, a 4″ x 10″ sheet would cost $50, while a 42″ x 24″ sheet would cost $160.
Home Depot notes the rates for skylights that utilize tempered glass, with rates varying from $190 for a 22-1/2 in. x 46-1/2 in. window to as much as $1,200 for a Fakro Electric Venting Skylight FVE 24/70.
Tempered glass countertops, a popular grade for countertop material, can cost $80 to $130 per square foot to have an expert come in and install it.
Something as basic as a shelf made from tempered glass might cost $35 to $50 for a 12″ x 24″ piece.
Are there any additional expenses to consider?

The expenses you can see in our table above are for clear cuts alone. If you were to need tinted tempered glass, then the expenses might increase by up to 10 to 15 percent.
Extra expenses will vary depending upon the kind of tempered glass you will purchase. Considering that tempered glass can be purchased to be set up in windows and other fixtures, the extra expense would include spending for the installation of the glass. Installation expenses will significantly depend upon the size of the project and some other aspects as well.
Custom-made cuts or colors can contribute to the price quotes pointed out above. Some businesses might be able to get rid of the rugged edges for an extra fee too.
Any tips you should know about?
Tempered glass, is known to be the hardest kinds of glass on the marketplace. As already noted above, it will break into smaller-sized square pieces if it were to be smashed or someone came in contact with it. To develop this glass, it will take a mix of chemicals and heat. The only downfall, when compared to other kinds of glass, is the edges, which are the weak point of the whole product.
Some state laws require frameless shower doors, windows 18 inches from the ground, windows above the shower/bathtub, and glass within a specific distance to the door to utilize this kind of glass.
Is there any way to save some money?
Custom-made cuts will cost a lot more than a basic factory cut. Think about buying a sheet directly from the factory instead of getting a modification done on an already finished piece.
If you want to work with a contractor to aid with the installation procedure, call as many experts as possible around you, to get the very best quotes in your geographical area.
https://www.thepricer.org/wp-content/uploads/2021/04/Tempered-Glass-cost.jpg
380
610
Alec Pow
https://www.thepricer.org/wp-content/uploads/2022/01/thePricer.png
Alec Pow
2021-04-08 06:20:36
2022-12-22 17:20:56
Tempered Glass Cost