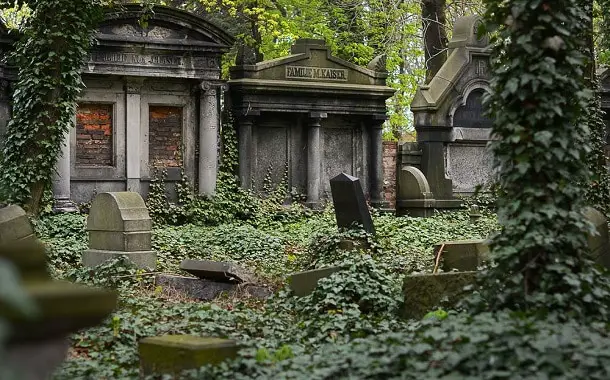 Community Mausoleum: $3,500-$33,000.
Personal Mausoleum: $20,000-$75,000.
Walk-in Mausoleum: $250,000-$1 Million+.
A mausoleum is a structure developed to hold bodies after a funeral service, permitting above-ground burial (called entombment). The dry, sealed chamber that holds a coffin is called a crypt, and crypts normally are single or double (holding one coffin or more), although some crypts hold up to 4 coffins.
Normal expenses
Community mausoleums in cemeteries or churches can have numerous crypts, which are bought separately. A single or double crypt in a big community mausoleum has a price that starts between $3,000 and $10,000, however, it can increase to $15,000-$30,000 for a double crypt at the high price end.
Garden/outdoor crypts (no covered "lobby" or visitors area) usually are less costly than indoor crypts with features such as benches, skylights, or waterfalls in a general public area. A wall of crypts within a mausoleum can be rather high, and lower-level crypts (at eye level or even below the eye) are frequently more costly than the less-desirable higher levels. Lakewood Cemetery in Minneapolis offers a few garden crypts for $3,550 to $5,160 for single crypts and $6,100 to $9,100 for double crypts; and indoor crypts are somewhere between $5,000 and $9,500 for singles, $9,500 to $18,000 for doubles, and $20,000 to $25,000 for quads (allowing for 4 entombments).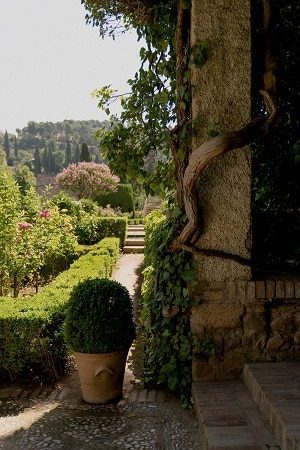 Private mausoleums for families are smaller sized, more pricey, and can have one to 8 crypts, or even more. A private mausoleum can be a little horizontal structure big enough to hold one crypt or a bigger, walk-in structure with high columns and other types of decoration. Standard little one- or two-crypt personal mausoleums have prices that start at
$25,000 to $50,000
and increase depending upon place, design, and quality of stone and other materials. Walk-in mausoleums normally have prices that will just start at
$200,000 to $500,000
and can end up costing
$1 million
or more.
Jefferson Memorial Cemetery and Funeral Home in Pennsylvania provides personal mausoleums varying in price from $37,000 for a basic two-crypt design to $2.5 million for a 12-crypt walk-in mausoleum made from rainbow granite. The expenses will include the structure, setup, and cemetery location.
FamilyMausoleums.net offers one- to six-crypt customized granite mausoleums that are delivered and reassembled onsite for $11,000-$160,000, depending upon the size and design, and will include the setup, however, the price won't include the cemetery place or the needed structure.
What should be included
Mausoleum crypts are developed to supply a tidy and dry above-ground burial. As soon as the casketed body is entombed, the crypt is sealed with a stone front (normally granite or marble, frequently with a metal plaque on the front). Community mausoleums are usually constructed with stacks 5 to 7 crypts high, while private mausoleums may not be as high, depending on the need. Numerous mausoleums, both community, and private ones consist of an area (called a columbarium) for cremation specific niches, typically stacked flooring to ceiling, with stone or metal fronts.
This article
on AARP.org offers an introduction to mausoleums.
Extra expenses to think about
In addition to the purchase cost of the mausoleum or crypt, the cemetery will charge entombment charges for opening the crypt, positioning the body inside, and resealing the crypt. (These charges also cover the expense of the needed irreversible legal record-keeping and all associated services.) Entombment charges (which might consist of inscribing expenses) can be $500 to $2,000, depending upon the cemetery, and can be greater for off-hours entombments on nights, weekends, or known holidays. St. Michael Cemetery in Boston charges $650 for entombment, while Jefferson Memorial in Pittsburgh charges $525-$1,278 for outside mausoleum entombment and $750-$1,560 inside ones.
With an advance purchase (called "pre-need"), ultimately inscribing only the death date on the front plaque of the crypt can be another $50-$200 or more, depending upon the area and what's included overall. David's Cemetery in Ohio approximates typical inscription costs at $100-$170.
Normally, a body is embalmed prior to being entombed in a mausoleum. Embalming with cosmetic work can cost another $300-$1,100, depending upon what will be included. A coffin is also needed, which can be $1,000 to $7,000, or even more. A total standard funeral plan with embalming, coffin, services, procession, and so on, can cost $6,000 to $15,000 or more, in addition to the expense of the mausoleum and entombment costs.
Searching for a mausoleum
Choose whether a community or private mausoleum would be best for you, and what design you want to go for. To see examples, Forest Cemetery in Ohio supplies a picture trip of its community mausoleum, and WestMemorial posts a gallery of bigger private mausoleum designs. ArtisanMemorials.com supplies pictures of smaller-sized one- and two-crypt private mausoleums if that's what you are looking for.
Not all cemeteries will approve mausoleums; check to see what choices are readily available in the area around you for either private or community mausoleums. Looking on Google for "cemetery" plus the name of the county or closest town will supply a list of regional cemeteries.
If utilizing a large or non-standard coffin, make sure to examine the measurements of the coffin against the area inside the crypt. When selecting a mausoleum, inquire about the entombment charges and if there are added fees for continuous care, plaque inscription (in some cases called "memorialization"), or any other services.
https://www.thepricer.org/wp-content/uploads/2020/12/cemetery-mausoleum-cost.jpeg
380
610
Alec Pow
https://www.thepricer.org/wp-content/uploads/2023/04/thepricerlogobig.png
Alec Pow
2020-12-05 19:22:30
2020-12-05 19:22:30
The Cost of a Mausoleum