The government has been collecting data on everyone for years, but it's only recently that people have started paying attention to it. BeenVerified is an organization that uses the Freedom of Information Act (FOIA) as a means to gather public records and make them available online – so anyone can access this information.
The BeenVerified company has the mission to make public records more accessible. They offer affordable means of accessing data on people in one easy-to-read report, with information ranging from phone numbers and addresses all the way through social media profiles or criminal histories.
They are the company that makes getting what you need easy and they do so in an ethical way.
The service is still in its early days, but so far BeenVerified has only provided records for US-based individuals. This means that your search will be conducted anonymously and the individual you are looking up won't know about it.
How Much Does BeenVerified Cost?
The price of the BeenVerified services depends on whether you are using the phone app or the website-based version.
From the official website, we found that the cost per month for the website version for a one-month membership will be around $28, while the three-month membership will entail a cost of almost $20 per month.
If you prefer to use the mobile phone you can download the app for free from Google Play Store or iTunes. Though, in order to have access to data, you will have to pay a monthly rate of around $9 if billed annually or $12 to $25 per month if billed monthly. However, the data available through the app is restricted and you will not have access to information regarding the permits, licenses, liens, filings, judgments, and registrations.
BeenVerified details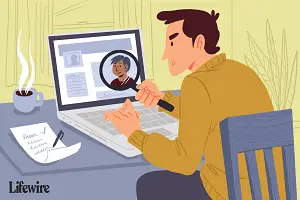 According to the company, with the monthly membership, you will have access to the background report that contains data referring the location, e-mail, phone number, age, criminal records, social media profiles, and relatives. Through the membership benefits, you will also get the background reports, address lookups, email/phone lookups, contact information, sex offender searches, and criminal record lookups. Also, anytime these reports are changing you will be notified.
You might also like our articles about the cost of an email list, personal data, or Aaptiv.
With the app version, monthly members have an unlimited number of reports, while in the website version the number of reports is limited to one hundred.
With the free version phone app, you will have access to an individual search, contact info, potential relatives and associates. Meanwhile, with the fee-based version members will have access to an unlimited number of background searches that contain information referring to the social network profiles, education history, photos, marriage and divorce records, career history, criminal records, sex offender information, imposters, and bankruptcies.
The app offers four different types of searches such as people, email, property or phone number.
With the website version members will have access to an unlimited number of usages and its reports will include the permits, filings, judgements, registrations, licenses and liens.
The BeenVerified company offers a variety of versions of its website for desktop, Android phones, and iPhones.
Important things to consider
You can now quickly and easily check the authenticity of someone's identity with BeenVerified. The company has aggregated information from public databases to create an easy-to-read report that you can purchase for a small fee. However, this information refers only to U.S.-based people.
According to the members, this service is ideal for people who are looking for a phone number or a physical address. Though, when talking about the criminal records there were many reports that claimed that the information is not accurate.
How can I save money?
From time to time, the company offers promotions and discounts for first-time subscribers. For instance, at the time this article was written, the company offered a trial for limited amount of time at the cost of only $3.
BeenVerified is not the only background checker company you can find on the Internet. So, make sure you are looking for more companies like this and compare the fees they are charging in order to choose the one that is the most advantageous for you.
https://www.thepricer.org/wp-content/uploads/2021/12/beenverified-cost.jpg
380
610
Alec Pow
https://www.thepricer.org/wp-content/uploads/2023/04/thepricerlogobig.png
Alec Pow
2021-12-16 08:32:07
2021-12-16 08:32:07
The Cost of BeenVerified