The Cost of Foot Levelers
Foot Levelers is a company specialized in producing and commercializing individually designed custom orthotic flip-flops, custom orthotics, Sandalthotics, and Shoethotics. The company is on the market for more than six decades and helped people with various pain problems, like knee and hip pain, lower back pain, and others.
The goal of Foot Levers company is to help you enjoy a fuller and happier life both at home and at work, by helping you to reduce the pain in your feet, neck, legs, back, and hips.
How Much Do Foot Levelers Cost?
The cost of Foot Levelers is affected by various factors like the type of product you want to buy as the company provides a large variety of options, like custom flip flops, custom orthotics, and orthotic shoes. Moreover, besides the footwear products, the company also provides pillows and rehab equipment. The official website of the company does not specify the exact pricing because there are so many options you can choose from. Instead, they describe each product in detail and tell you how you can ask for more information about ordering. However, on their FAQs page, they mention that the price is influenced by the qualified health professional you choose because they set the cost. Though, while researching the subject, we found that the costs would be anywhere between $250 and $500 without any health insurance.
If you are thinking about purchasing one of the Foot Levelers products, firstly you will have to find a good local doctor who can help you treat the source of your pain and then recommend the product that suits you the best. Once you find the doctor, she or he will require you to take a 3D digital foot scan. This diagnostic tool is able to make exact measurements of your feet to help make an individualized pair of orthotics created just for you. The majority of doctors offer 3D digital foot scans inside their offices for free.
You might also like our articles on the cost of Achilles Tendon Surgery, ankle surgery, or hammertoe surgery.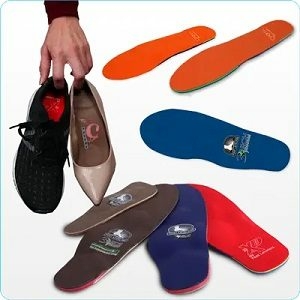 Even though the official website does not list the cost of their products, we were able to find some third-party sources that give the prices in detail. So, the actual cost for marathon runners would be anywhere between $220 and $400, but you can usually land a 20% discount, which will make the prices go down to somewhere between $176 and $320 each. If you can't pay in full, you will be able to take advantage of payment plans.
According to a member of the Crossfit online forum thread, the price of Foot Levelers shoes is around $270. Another member of the Bowsite online forum said that he was quoted $170 to $350.
There are health insurance companies that may cover only a part of your orthotics, but this is not guaranteed and depends on your policy. In case your insurance offers this type of coverage and you are able to provide a medical certificate that this product is absolutely necessary, then you will only have to pay a part of the price. Make sure you contact your health insurance provider and ask about what you are responsible for.
What will be included in the price?
According to the official website of the company, every orthotic is made specifically for you by using casts or 3D scans during your examination, and customized corrections, made by hand by one of the company's experienced technicians. They will be able to help you achieve a stabilized pelvis and a balanced foundation. Based on your activity levels and the information provided by the technician, the doctor will be able to determine which model best fits you.
All of the Foot Levelers products are made of premium materials and they guarantee your money back if you are not satisfied with your purchase. You can choose between  InMotion, Lamson leather, Celliant, or the luxury line.
Important things to consider
The company guarantees that these orthotics last at least one year, but they can last up to two years, depending on your activity level. It is recommended to replace them every two years.
In case your orthotics are too large for your shoes, it is recommended to trim them by using the original shoe liner as a stencil and cutting around it with scissors.
Foot Levelers company offers a one-year, 100% money back guarantee. However, the warranty does not cover the mi-trimmings and water damages.
https://www.thepricer.org/wp-content/uploads/2022/08/Foot-Levelers-cost.png
380
610
Alec Pow
https://www.thepricer.org/wp-content/uploads/2023/04/thepricerlogobig.png
Alec Pow
2022-08-03 06:04:27
2022-08-03 06:04:35
The Cost of Foot Levelers