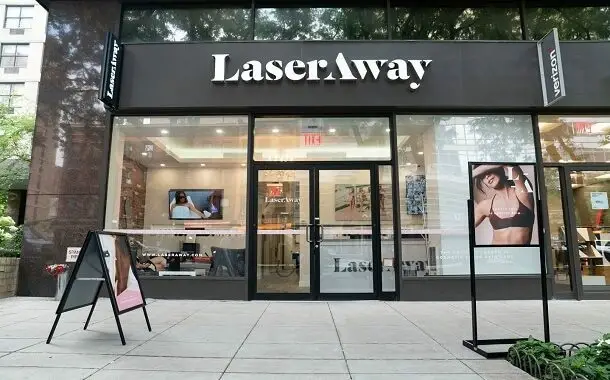 LaserAway is a company with more than 40 locations in California, New York, and other states. They were founded back in 2006 with one location at Rancho Mirage which now operates as their headquarters for operations around the world.
LaserAway is a leading laser hair removal company. They have skilled, certified professionals that can help you remove unwanted eyebrows or body art with their efficient and painless methods of treatment for any skin type.
It is also a top provider of aesthetic treatments such as IPL photo facials (Intense Pulsed Light), fat reduction sessions, or electrolysis treatments.
How much does LaserAway cost?
The LaserAway company offers many different services. Information on the website lists some but not all of them and it can be difficult to estimate an exact price since each service will vary based upon your requirements as well as current promotions in various locations across America with differing living standards.
You can find the various services provided by this company by visiting their website, though they don't list the actual prices on the site. However, you may still be able to get more information about what they offer and how much things cost with a little bit of effort. All that the company will require from interested customers is information regarding their name, e-mail address, location along with the desired type of service. To save you some money, just click on the service and find out if there is a coupon available for first-time customers. For instance, by the time we published this article, you could benefit from a 65% discount for laser hair removal.
You might also like our articles about the cost of products like Dermabellix, or treatments like Liftique.
There are many services you can choose from and in order to help you make an idea about how much would you spend on each, some estimates are presented in the table below.
| Treatment | Price Paid/Quoted | Source |
| --- | --- | --- |
| Botox | $11 a unit for 1st-time customers at $15 after | Trustpilot Review |
| 10 laser hair treatments of the lower face, that include the neck and upper lip | $999 | Trustpilot Review |
| 6 laser hair treatments | $5,000 | Trustpilot Review |
| Three small areas | $450 but $99 via online offer promotion | PopSugar Article |
| 8 laser hair removal sessions for a large area | $500 | Yelp – Chandler, AZ location |
| 3 laser facial treatments | $1,500 | Yelp – Chandler, AZ location |
| Botox | $15 a unit | Yelp – Phoenix, AZ location |
| Cool sculpting | $3,150 | Yelp – Phoenix, AZ location |
| Clear and Brilliant treatment | $450 | Yelp – New York, NY location |
| 10 hair removal treatments | $1,200 | Yelp – San Diego, CA location |
| three laser hair-removal treatments for a large area | $249 discounted from $750 | Groupon Coupon |
| six laser hair-removal treatments for a small area | $103 discounted from $900 | Groupon Coupon |
| three laser hair-removal treatments for a medium area | $139 discounted from $600 | Groupon Coupon |
LaserAway services
Botox – People with chronic heavy frown lines can get a little help from Botox. The FDA-approved drug relaxes facial muscles up to four months after one injection, giving your face an instant and natural look of happiness.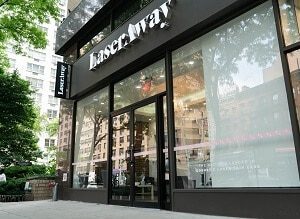 Clear + Brillant – Laser treatments are known for their rejuvenating capabilities, but the laser just treats surface damage. The Skin Renewal Induction Treatment works in a different way: it repairs and regenerates your skin from within with patented technology that leaves you looking years younger without any downtime or recovery period.
CoolSculpting – The Contour is a revolutionary device that helps you achieve the dream body by freezing and crystallizing fat cells, making them eventually leave your body. The process can take up to one year for complete results but this innovative product promises an immediate effect.
Juvederm – This treatment is the only FDA-approved hyaluronic acid dermal filler and can last for up to 12 months. It's clinically proven and safe with none of the side effects associated with other treatments like Botox or Restylane injections that is painful in some cases.
Laser hair removal – Cynosure and Diode lasers are great for all skin types, including sensitive or delicate complexions, light or dark.
Laser skin rejuvenation – This revolutionary procedure is the best way to rid yourself of any unwanted scarring, fine lines, and wrinkles. It can also make your stubborn dark patches disappear. This innovative technology uses precision laser light waves that will remove all signs of aging from every part of your body including delicate areas where other methods produce uncomfortable side effects such as burning pain.
Laser tattoo removal – Medlite C Series and Harmony lasers work with all skin tones, minimizing any complications by rapidly breaking up ink pigments. These instruments use high-powered light to remove tattoos from the body safely without the risk of scarring or discoloration. They are also safe for people who have sensitive skin as well
Photo facials – Reverses the aging effects of sun exposure and environmental stress with a series of light treatments that stimulate collagen production.
Thermage – The noninvasive radiofrequency treatment heats up the skin's cells, which increases collagen production to make your face tighter and more youthful. One session may last for one year.
VelaShape – With VelaSahpe by Laseraway, you can get rid of unwanted belly fat in just four treatments. The FDA-approved device is proven to work by combining mechanical massage with other forms of energy like infrared light or bipolar radiofrequency waves for weight loss success.
https://www.thepricer.org/wp-content/uploads/2021/09/laseraway-cost.jpg
380
610
Alec Pow
https://www.thepricer.org/wp-content/uploads/2022/01/thePricer.png
Alec Pow
2021-09-21 07:44:27
2022-12-25 09:58:58
The Cost of LaserAway