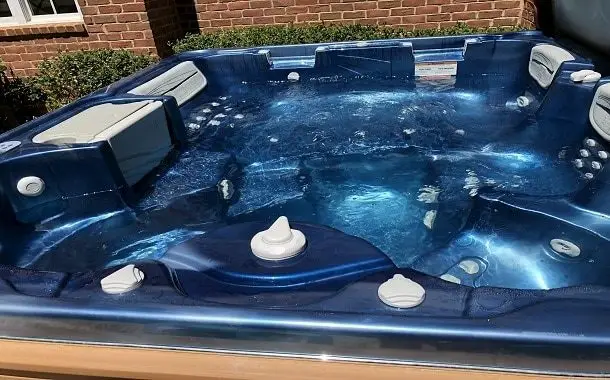 ThermoSpas brand hot tubs provide a level of personalization that a lot of other brand names can not provide. You can even personalize the number of jets you need in your jacuzzi, from just a few like 8 to as many as 170 or more. Hot tubs from ThermoSpas are extremely long-lasting, developed with durability in mind.
The ThermoSpas project starts with a free examination of the designated area for the spa. Throughout this inspection, your supplier will also note your choices regarding functions and size. As soon as this part is done, you get a quote for the rate of your ThermoSpas hot tub. It is very important to keep in mind that the final cost differs depending upon the modifications or functions you go for. Nevertheless, the business also provides free shipment and setup for all of their products. From start to finish, ThermoSpas will make certain you get the very best hot tub as per your requirements.
ThermoSpa Hot Tub Products
ThermoSpas spas are developed with parts of great quality, to offer you the most dependable hot tub you could get your hands on. Unlike a lot of other brand names, ThermoSpas utilizes high-density insulation panels instead of foam insulation, which will aid to keep the water in your tub hot longer to make sure you spend less on electrical energy. They will also make their heating units out of stainless-steel rather than titanium, which will make the heating unit itself to last longer.
You should also read our articles about the cost of a walk-in bathtub, a swimming pool, and an in-ground hot bath.
This company customizes its units with many different styles and colors that you can customize even more. A few of the jacuzzis offered from ThermoSpas will include:
Aquatic Series: This series of jacuzzis come with smooth styles and the most recent technologies in hot tub innovation. The Aquatic Series from ThermoSpas has designs in 3, 4, and 5 seat alteratives.
Designer Series: The most popular line of product that ThermoSpas has for sale, hot tubs in the Designer Series are mid-ranged spas that provide exceptional comfort. Designs in this series can usually be found in 4, 5, and 6 seater alternatives.
Exercise Hot Tubs: Developed particularly with hydrotherapy in mind, these spas offer the capability to do some exercises and recuperate. Designs such as the Trainer Swim Spa will allow their users to swim against a continuous current, while the Olympian is basically 3 jacuzzis in one.
Just How Much Do Jacuzzis From ThermoSpa Cost?
The cost of a ThermoSpas hot tub is mainly dependant on the functions that you opt for and the size of your hot tub. Expenses can be as low as $4,000 – $5,000 and can reach upwards of $20,000. What follows is a basic list of prices of specific designs and their functions to offer you a concept of what you can expect to invest in your ThermoSpas hot tub.
The ThermoSpas Sparta Spa Triton Deluxe is a mid-range jacuzzi that includes integrated LED lights, a hardcover, a filtration system, and remote-controlled stereo and waterfalls. The price will start at about $9,000 to $10,000.
The "Luxe" edition of the Sparta Medical Spa Triton has pretty much the same push-button control functions, along with 51 jets and lounge seating. Prices will start at about $11,000 to $12,000.
The ThermoSpas Swim Trainer Spa is an exercise hot tub with a composite cabinet, 2 lifts with covers, a steel frame, 3 pumps, 8 jets, and 8 LED lights. Prices will start at about $12,000 to $14,000.
Remember that these are the base costs of the systems. Extra functions do contribute to the overall expense, so it is essential that you consider what each system includes and what will need to be additionally included.
Extra Factors That Will Influence the Price
Among the very first additional cost considerations you should think about is, obviously, the individual price of add-ons and functions. Additions such as automated cover lifters and security rails will cost somewhere between $200 and $400. Personalizing your lighting can cost another $100 to $300. Every non-stock function you go for contributes to the cost in some way, so your desires should be considered when you are thinking about the final cost.
Some added functions drive the expense of ThermoSpas jacuzzis up, which might be off-putting for some potential purchasers. However, another thing you should think about is the quality of ThermoSpas hot tubs. The business has actually been devoted to supplying its consumers with the greatest quality spas from the very start and strives to develop relationships based upon that. The business also has a 10-year unit replacement service warranty, a "No-fault" 10-year service warranty on all electronic elements, and a 20-year structural service warranty.
https://www.thepricer.org/wp-content/uploads/2020/10/thermospas-hot-tub-cost.jpeg
380
610
Alec Pow
https://www.thepricer.org/wp-content/uploads/2023/04/thepricerlogobig.png
Alec Pow
2020-10-01 11:05:47
2020-10-01 11:05:47
ThermoSpas Hot Tub Cost