Trailer Hitch Installation Cost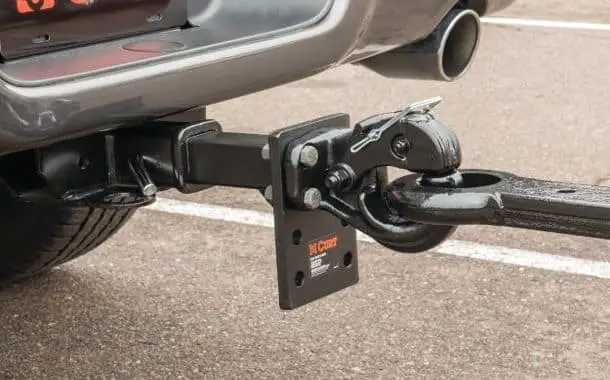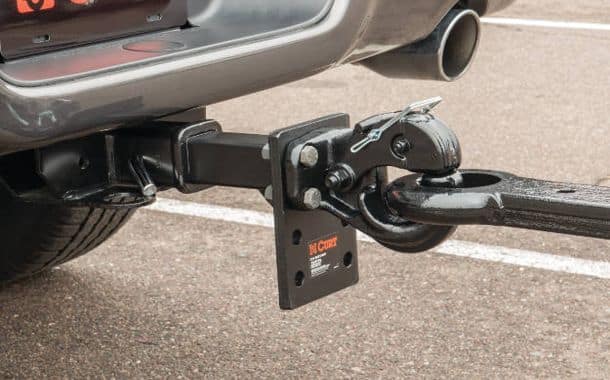 A trailer hitch is intended to give a car or a truck, or even a van, the ability to tow or move anything from smaller trailers to 5th-wheel RVs or similarly large-wheeled ensembles.
For cars SUVs and trucks that don't already have their own hitch, this can usually be set up using an aftermarket part.
The trailer hitch installation cost will vary, depending on the type of hitch you go for, the professional or company you hire to get this done, and your car's make and model.
How much does a trailer hitch installation cost?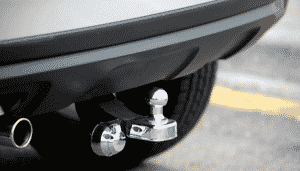 Most professionals will charge between $300 and $1,000 for this type of enhancement job. Aside from the costs related to the needed parts, Outside of parts, most experts will also charge somewhere between $150 and $500 for the installation of the hitch based on your specific car make and model. If this job is done at a local car dealership, then the cost will be higher, reaching prices of $1,200 or even more. For example, two members of the Odyclub.com forum said that they were charged $1,100 and $1,600 for this job.
You might also like our articles about the cost of a scamp trailer, an office trailer, or an RV.
The Uhaul brand states that its professionals can easily install trailer hitches on any car, regardless of the make and model. Their final bill will usually include everything from circuitry, parts, and service warranty. Their costs can also differ quite significantly, in the end depending on your car's make and model. From what we could gather during our research, most cars and trucks can have a hitch installed at Uhaul for a cost of anywhere between $250 and $500. You would spend around $250 for the full hitch installation on a 2009 Toyota Corolla for example, however, other cars will be charged differently, as you can see in the table below.
If you have the necessary knowledge and tools, you might think of installing a hitch as a DIY project. If this is the case, then you should consider buying the next parts: hitch balls, ball mount, the hitch receiver, pin and clip, and the trailer wiring harness. The price of a hitch receiver will be between $150 and $350, depending on the part type and its weight limit. The ball mount, on the other hand, will be priced between $25 and $50, depending on their length and drop. When it comes to the pin and clips, these shouldn't cost more than $5 to $10, while the hitch balls will cost anywhere between $15 to $20. As for the circuitry sets, they will set you back between $60 and $100, depending on the make and model of the car. You will still spend between $225 and $325 on the parts when installing the hitch yourself.
| Car Make/Model | Price of parts + Cost to install |
| --- | --- |
| Acura TSX | $380 |
| Audi Q4 | $700~ |
| BMW x5 | $550~ |
| Chrysler Town and Country | $425~ |
| Honda CR-V | $450 |
| Honda Odyssey | $380~ |
| Subaru Outback |  $450~ |
| Toyota Rav4 | $390~ |
| Volkswagen Touareg | $625~ |
Trailer hitch installation details
As a customer, you will usually be able to pick one of the three different types of hitch. These are the gooseneck hitch, the fifth wheel type, and the basic receiver ball. Although they have the same role, they are somewhat different. The basic receiver ball is made to be installed on the back of the car. The fifth wheel and the gooseneck types will be installed under the bed of a pickup.
The connection to the car will be the only difference between the gooseneck and the fifth wheel. The gooseneck will make use of a type of receiver ball connection, while the fifth wheel will need a king hitch pin to connect to the car. Using any of these two types of connections, you will be enabled to tow more weight with more stability and control, than with the basic receiver ball.
Based on the weight of the security chain you'll need, the receiver you will use, and the cumulative weight that will be pulled,
Class V can tow almost 12,000 pounds, while Class I can only tow around 2,000 pounds.
Uhaul isn't the only shop that can install the hitch for you. A lot of independent mechanics and local muffler stores can easily get this job done, sometimes even for lower prices.
| | | | | | |
| --- | --- | --- | --- | --- | --- |
| Class of Hitch | Tongue Weight (Max) | Tow Weight (Max) | Trailer Type | Tow Vehicle Type | Hitch Cost |
| Class 4 | 1,700 pounds | 17,000 pounds | Large utility trailers, large boats, full-size campers | pickups, vans, wagons, fullsize cars, SUVs | $200 – $400 |
| Class 3 | 750 pounds | 7,500 pounds | Boat trailers, utility trailers, medium campers | Pickups, vans, large SUVs | $165 – $220 |
| Class 2 | 350 pounds | 3,500 pounds | Boat trailers of up to 20 feet, utility/cargo trailers of up to 12 feet, light camping trailers | Midsize SUVs, vans, wagons, midside sedans | $150 – $525 |
| Class 1 | 200 pounds | 2,000 pounds | Sport trailers, utility trailers, Light cargo trailers, micro camping trailers | Light-duty SUVs, compact and midsize sedans | $150 – $220 |
| Fifth Wheel | N/A | 30,000 pounds | Large fifth-wheel trailers | Pickup trucks | $1,100 – $1,700 |
What does professional tow hitch installation include?
Most professional tow hitch installers will off the one-stop-shop solution for tow hitch parts, as well as the work associated with the installation of the parts.
The main services you should expect professional hitch installers to perform are:
Testing and confirming that the hitch is compatible with the car
Mounting the tow hitch on your car and then tightening the bolts to fix it in place
When necessary, they will drill any necessary holes
Installing the necessary wiring
Testing the tow hitch and reviewing its safety after installation
People will opt for professional installation of a trailer hitch to make sure they are getting it installed perfectly right from the start. This reduces the risk of your ATV or boar getting unhitched while you're carrying it on your trip.
Additional costs for trailer hitch installation
After you install a hitch, getting a trailer hitch lock will be a very smart idea. This will be an extra layer of security, making it harder for thieves to run with your newly installed part. These locks shouldn't cost more than $15 to $30.
Keep in mind that you will usually spend more for wiring the car to the newly installed tow hitch's brake light, so make sure you ask about this before deciding on a shop to work with.
Any tips you should know about?
Each hitch kit can fit a different car make and model, so it is important to know which set is going to fit your particular vehicle. If it is not meant for your car's make and model, you might stumble upon some issues or cause damage to your vehicle. If you do not know what sort of hitch you are going to need, get this information from online sources like car repair blogs or use Amazon's online search engine.
You should always know just how much your vehicle can tow before pulling anything. If your automobile, SUV, or truck is not capable of pulling the needed amount of weight, you might learn that you can do a lot more damage than you think. You can usually see the amount of weight, also known as Tongue Weight and Gross Trailer Weight, that it can pull on the vehicle's official site or inside the vehicle's handbook.
Is there any way to save some money?
This is a fairly simple task that just takes less than an hour to go through. Think about trying to install it yourself before calling a shop or mechanic. Numerous kits will come geared up with in-depth directions that are really simple to understand and follow.
You should try to avoid the local dealers and all costs and think about going to a local mechanic or Uhaul place. From what we were able to find online, lots of car dealerships will charge a lot more than a local place such as U-haul.
Thinking about mounting the trailer hitch yourself? This video might help:
https://www.thepricer.org/wp-content/uploads/2021/03/car-hitch-cost.jpg
380
610
Alec Pow
https://www.thepricer.org/wp-content/uploads/2023/04/thepricerlogobig.png
Alec Pow
2021-03-25 10:04:36
2023-01-28 15:17:03
Trailer Hitch Installation Cost