Trailer Hitch Installation Cost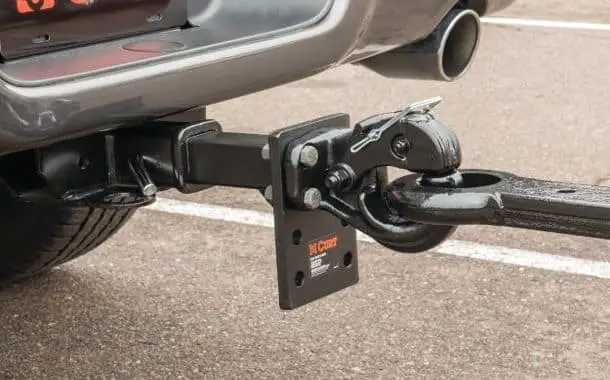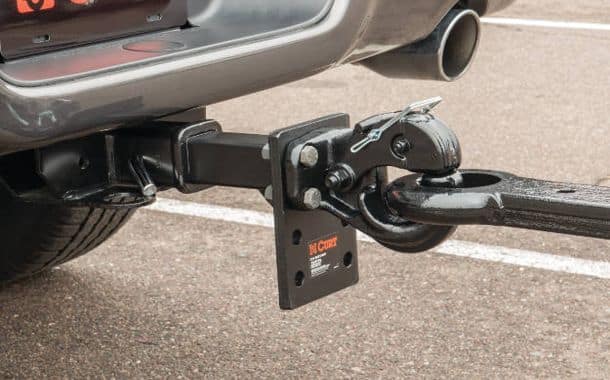 A trailer hitch will give a vehicle, truck, and even van the capability to carry or tow anything from a little trailer to something as big as a 5th wheel RV.
If your current vehicle, truck, or SUV does not have a hitch, lots of cars and trucks can usually have one set up as an aftermarket part.
The expense of having a hitch set up will depend upon the kind of hitch, the make and model of the automobile, and the business carrying out the task.
Just how much does a trailer hitch setup cost?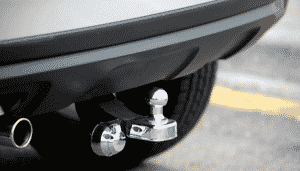 Usually, a lot of experts are going to charge anywhere from $250 to as much as $750+ to expertly set up the hitch. Outside of the parts, the majority of specialists will charge about $100 to $400 to set up a hitch, significantly depending upon the make and model of your automobile. When done at a car dealership, it can cost a lot more, frequently as much as $1,300. According to one Odyclub.com, 2 members noted that they got quotes for $1,100 and $1,600.
You might also like our articles about the cost of a scamp trailer, an office trailer, or an RV.
Uhaul, for instance, can set up trailer hitches on any make and model of the car. They will include the parts, circuitry, and even a service warranty in the final bill. The costs will significantly differ depending on the make and design of the vehicle, however, from what we could gather, it appears most cars and trucks can have a hitch installed for anywhere from $200 to $350. For instance, a 2009 Toyota Corolla would cost $230 for the complete job, however others, as you will see in our table below, might be a lot more.
If you were to install it by yourself, you will have to consider buying the following parts: the hitch receiver, ball install, hitch balls, pin and clip, and the electrical wiring. A hitch receiver, depending upon the limit weight and part, can cost about $125 to $325, while a ball install will be in the $20 to $40 price range, depending upon the drop and length. Finally, the majority of hitch balls will be $10 to $20, the pin and clips will have a price between $3 to $6, and circuitry sets, depending upon the make and model will be $50 – $75. To install it by yourself, it will cost about $200 to $250 in parts.
| Car Make/Model | Price (parts + install) |
| --- | --- |
| Acura TSX | $380 |
| Audi Q4 | $700~ |
| BMW x5 | $550~ |
| Chrysler Town and Country | $425~ |
| Honda CR-V | $450 |
| Honda Odyssey | $380~ |
| Subaru Outback |  $450~ |
| Toyota Rav4 | $390~ |
| Volkswagen Touareg | $625~ |
Trailer hitch installation details
Customers are typically able to choose between 3 hitch types: a basic receiver ball, the fifth-wheel, or gooseneck. The basic receiver ball will be installed on the back of the car, whereas a fifth-wheel/gooseneck will be set up within the bed of a pickup. The difference between the 5th wheel and gooseneck, nevertheless, will depend on the connection. A fifth-wheel will utilize a king pin connection, while the gooseneck will utilize the receiver ball-type connection. Both of these connections permit you to tow additional weight with increased control and stability than that of a basic receiver ball.
There are 5 classes for a hitch, all of which are based upon the cumulative weight being pulled, the type of receiver being made use of, and the weight of the security chain needed. A Class I can tow approximately 2,000 pounds, while a Class V can tow closer to 12,000 pounds.
Aside from Uhaul, local muffler stores and numerous independent mechanics will have the ability to set up the hitch for you.
Any additional expenses to expect?
A trailer hitch lock is extremely recommended to serve as an additional layer of security to avoid theft. These locks can cost anywhere between $10 and $25.
Any tips you should know about?
Each hitch kit can fit a different make and design, so it is important to know which set is going to fit your particular car. If it is not meant for your car make and model, you might stumble upon some issues or cause damage to your vehicle. If you do not know what sort of hitch you are going to need, think about utilizing either Amazon's online search engine.
You should always know just how much your vehicle can tow before pulling anything. If your automobile, SUV, or truck is not capable of pulling the needed amount of weight, you might learn that you can do a lot more damage than you think. You can usually see the amount of weight, also known as Tongue Weight and Gross Trailer Weight, that it can pull on the vehicle's official site or inside the vehicle's handbook.
Is there any way to save some money?
This is a fairly simple task that just takes less than an hour to go through. Think about trying to install it yourself before calling a shop or mechanic. Numerous kits will come geared up with in-depth directions that are really simple to understand and follow.
You should try to avoid the local dealers and all costs and think about going to a local mechanic or Uhaul place. From what we were able to find online, lots of car dealerships will charge a lot more than a local place such as U-haul.
https://www.thepricer.org/wp-content/uploads/2021/03/car-hitch-cost.jpg
380
610
Alec Pow
https://www.thepricer.org/wp-content/uploads/2022/01/thePricer.png
Alec Pow
2021-03-25 10:04:36
2021-03-25 10:08:14
Trailer Hitch Installation Cost