Watch Battery Replacement Cost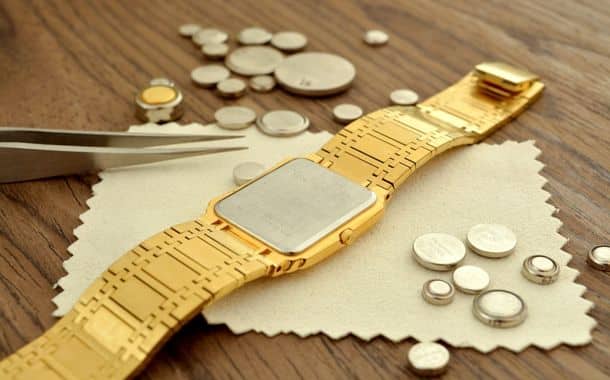 When your watch battery stops working, you are going to have 2 choices for replacement: either you take it to an expert or you try to do it yourself. Nevertheless, if you have a watch that is worth enough to count, it might be a great idea to take it to a professional that will know exactly what they are doing.
The expense of having a watch battery changed will depend upon the watch brand name, kind of battery, and the expert carrying out the task.
Just how much does a watch battery replacement cost?
Typically, a big number of specialists are going to charge around $6 to $19 to replace a standard watch battery, however, this can considerably differ depending upon the brand name and watch type. Watches with a waterproof battery can cost $40 to $65, whereas chronograph designs can cost as much as $65 to $100.
You might also like our articles about the cost of watch crystal replacement, car battery replacement, or cell phone charging port repair.
With a lot of watch brand names available for sale and with many prices available all around the internet, we developed a table of the rates we were able to find during our research.
| Watch Brand | Average Price Paid for a Professional |
| --- | --- |
| Apple Watch | $84 |
| Bulova | $45 |
| Cartier | $75 |
| Casio | $30 |
| DKNY | $20 |
| Fossil | $20 |
| Gucci | $51 |
| Guess | $20 |
| Michael Kors | $20 |
| Michele | $15 |
| Nixon | $15 |
| Seiko | $25 |
| Skagen | $35 |
| Swiss Army | $18 |
| Tissot | $70 |
For example, popular watch sellers, such as Sears, charge $19 to have your watch batteries replaced in one of their stores. Discount retailers that have a history of very low prices like Walmart charge just $7, even though their services are usually spotless.
All around the internet, on popular watch forums, members noted that they were charged anywhere from $3 to as much as $25 to have their battery changed. Most of them recommended that you look around your local jewelry shop or locations such as Sears, JCPenney, and Walmart.
Enough research has helped some people find prices as low as $2 for watch battery replacement.
Watch battery replacement details
Typically, any location where you can purchase a watch will have a repair shop or professional on hand to carry out any required repair work such as shortening watch links, replacing batteries, or doing standard repair work.
Before starting to work on changing the battery, the professional will turn off the watch and the back shield will be removed. It will either be removed with the help of a small flat-headed screwdriver or a different tool made specifically for watches, depending upon the watch brand name. Some backs are just pried off while others have screws that hold them on. As soon as the watch is opened, the gasket will be removed with care and put somewhere until the job is finished. When the battery is exposed, it will be taken out with the help of specialized tools or a smaller screwdriver. After the battery is effectively removed from the watch, the brand-new battery will be set up and the back shield will be readded to the watch. The watch will then be set to the current time and date.
The length of time that the watch battery lasts will depend upon the kind of watch and its functions. For instance, if the watch can tell you the time, date, but also work as a stop-watch, and have other functions, the battery will not last as long as a watch that will only keep the time. Nevertheless, the majority of watch batteries will last around 4 years.
Some companies might offer a limited warranty after a watch battery has actually been replaced.
Should you expect any additional expenses?
Often, a watch can stop working due to a malfunctioning gasket. If this were the case, this can cost around $10 to $20 to have replaced.
Here are some important tips
You should try to avoid most of the discount rate sellers and go to a regional trustworthy jewelry shop, especially if you have a more expensive watch. Even if you will have to spend a pinch more on the battery replacement, it will all be worth it in the end.
When changing a watch battery yourself, you should be really careful around crystal supports. If excessive pressure will be applied, the back can break and the costs will be noticeable.
A watch can lose its water pressure after it has actually been opened up. A good repair professional will know how and be able to pressurize the watch.
The 4 main kinds of watch batteries.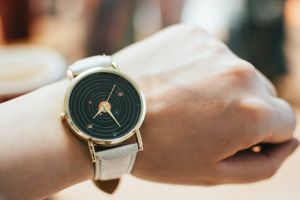 Mercury watches can last about 3 years, however, they offer extremely consistent voltage and, for that reason, will usually keep the time precisely.
Silver oxide batteries are usually as effective as mercury batteries, however, they are smaller in size. You will only be able to utilize this kind of battery in a watch that is specially made for it.
Lithium watch batteries are the most common and are often described as "coin batteries" because they have a round, flat shape. These batteries can last as much as 10 years and are not damaging to the environment like mercury batteries can be.
Alkaline batteries are the 2nd most found kind of battery in watches. These are the least expensive batteries you will be able to find, however, they will also have the lowest life-span, lasting as low as a couple of months.
Is there any way to save some money?
The first thing you can do for a lower price is to take your watch to the shop where you bought it. Some locations might have the ability to replace your watch battery free of charge or offer you a big discount.
Changing a watch battery is not that hard to do; nevertheless, if you do not have the necessary tools and you don't want to face the risk of damaging your watch, do not try it. Replacement watch battery kits will normally cost less than $10 on most online retailers.
Some shops might have services that offer you watch replacement totally free. This trick is done to get you to buy from them in the future.
You should also look out for discounts and coupons that are usually offered all around the internet. Some watches are so cheap, that you can buy a new one instead of replacing parts.
https://www.thepricer.org/wp-content/uploads/2021/03/watch-battery-replacement-cost.jpg
380
610
Alec Pow
https://www.thepricer.org/wp-content/uploads/2022/01/thePricer.png
Alec Pow
2021-03-31 06:59:02
2021-03-31 06:59:02
Watch Battery Replacement Cost