Oftentimes, in order to properly clean a watch, you will have to tear it apart. For some models, this may not be the case but many people are uncomfortable tearing their precious timepieces as they fear that irreparable damage could occur. As such, most go and visit professional watch repairmen for help with their watches.
How much does a watch cleaning cost?
The type of watch you have, the location where it was manufactured, and who is performing the cleaning will determine how much a proper clean could cost. Watch enthusiasts should budget anywhere from $45 to as high as $250 for their next timepiece scrub-down or oiling session at a professional.
You might also like our articles about the cost of watch battery replacement, watch crystal replacement, and the price of the most expensive watches.
Watch cleaning kits can be found for a wide price range, from $5 to as much as $125. On Amazon, the highest-rated watch cleaner kit retails at about $7-$20 depending on your preference. A user on MetaFilter claimed that they spent anywhere between $45- $125 getting their own watch professionally cleaned.
Professional watch repair company Renaissance Watch Repair offers a full-service clean, lubricate, and adjustment for any type of wristwatch from vintage to automatic. For antique or preowned watches the service costs anywhere between $325 – $400.
Watch cleaning details
The watch will be meticulously disassembled and reassembled with precision. Each individual part of the mechanism is meticulously inspected, cleaned, lubricated, and polished before the watch is put back together and calibrated for a final inspection, which ensures that it's in perfect working order. If any repairs are needed during this process they'll also be recommended so that they can get done before the watch is reassembled.
If you want a quicker, less complicated way to clean your watch at home, look for cleaning kits that come with either spray or cleaner in a holder.
Any extra expenses to consider?
As your watch is carefully dismantled and reassembled, the technician will inspect it thoroughly. If they find any repairs that need to be done during the routine cleaning, additional fees may apply- depending on what kind of repair work needs doing. Common repairs include overhauling mechanical components or replacing crystals as well as straps if needed.
The battery in your watch will die eventually, so it's wise to change the old one while having the watch disassembled for cleaning purposes. Depending on what model you have and where you get a new battery from, this can cost as little as $10 or up to $40+.
Important tips to remember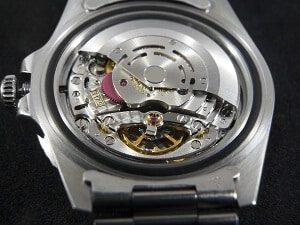 With some very high-end brands such as Cartier, you never want to take your watch for repair at someone that isn't authorized. These companies only authorize their own people and they charge a lot more for cleaning than in the case of lower-end watches. If it's an expensive luxury item that needs cleaning or repairs–make sure an authorized center does all of this work so that there is no unprofessional person handling your precious timepiece.
Make sure that you are checking with the company if your watch came with any type of warranty or guarantee before getting it cleaned. If your watch does come with a warranty, only take it to authorized centers, to avoid voiding it.
Is there any way to spend less?
If you need a repair, find at least 3-5 quotes before deciding on one. Check online for cheaper prices and review their options first.
If you want to do the cleaning yourself but you don't feel like a watch expert, there is no shame in looking for how-to guides on the Internet. These will give you step-by-step instructions and may show you how to properly take your timepiece apart so that it can be cleaned at home with minimal risk.
As long as you are confident enough, doing the cleaning yourself with the help of a watch cleaning kit will be the cheapest road to go on. It will only cost you around $5 – $125 for the kit.
https://www.thepricer.org/wp-content/uploads/2021/05/watch-cleaning-cost.jpg
380
610
Alec Pow
https://www.thepricer.org/wp-content/uploads/2023/04/thepricerlogobig.png
Alec Pow
2021-05-25 11:51:22
2021-05-24 14:44:03
Watch Cleaning Cost