30/10 Weight Loss for Life Cost
Last Updated on June 21, 2021 | Written by CPA Alec Pow
First Published on June 21, 2021 | Content Reviewed by

CFA Alexander Popivker
The 30/10 Weight Loss for Life is brick-and-mortar based and offers physical locations in Washington state only.
If you've been struggling with your weight for a while now and are looking to find an effective way to slim down, then this program might be what you need. Using integrative techniques that have helped people all over, will guide and help you reach your objectives in no time.
How much does 30/10 Weight Loss for Life cost?
As the company states, the cost of the 30/10 Weight Loss for Life program will depend on your stress level and health conditions. This is because each individual person's needs are different. In order to calculate how much you would spend based on what they need, a body analysis or medical check-up might be necessary first.
The company refused to disclose any information on the pricing of their product, but we found a few people who shared the prices they paid for it. You should be prepared to budget $1,000 a month or close to $240 per week which will depend on how much you weigh, at least according to someone that went through this program.
The price for the consultation alone is $25 with a referral from an existing customer. One of the blog posts on TheStruggleIsReal website provides detailed information about how to prepare before joining and what you can expect as a client at their facility. The program itself, they say, will cost around $3,655, which will include food, the necessary weight-ins, and help from the coach.
You might also like our articles about the cost of Profile by Sanford, Advocare 24 Day Challenge, or EMP 180 Weight Loss.
According to IdealNorthwest.com, it costs about $3,000 to lose 30 pounds. The price includes food and supplements, as well as coaching which will cost an average of $2,820 over a 12-week period. Most people are asked to pay in full upfront without any refunds if they leave before the first week ends.
In the end, you can expect to spend about $1,000 per 10 pounds of weight that you want to lose.
How will the program work
According to the company, they will first ask you to come in for an initial consultation during which their consultant spends time going over your lifestyle, eating habits, medical history as well as what caused you to gain weight in the first place; all this before even taking out that body composition scale from its protective case. The results of measurements are then added to their medical-grade body composition scale.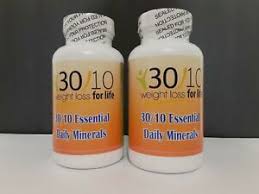 0With all of this information, one of their certified coaches will sit down with you and tell you about your unique diet plan. They'll explain how to successfully integrate it into your day-to-day lifestyle while giving tips on what foods are best for the program and answering any questions that may arise from someone who's just starting out with a new eating regimen like this.
When you start working on the plan, they will then ask you to check in to the center every week while closely tracking your body changes and educating yourself about any techniques that need changing. A coach at each weekly meeting analyzes how well you are moving forward, they will check your weekly food intake journal and give you tips on techniques that will help you to reach your goals.
You'll be listening to a relaxation tape each week, which has been shown to reduce stress levels and food cravings. In this way, you can deal with the struggles of life in an effective manner that will help your mental health.
The company provides a free maintenance plan for all of its members, even after they reach their goal weight. They provide you with meal plans and guidance in order to maintain your body fat percentage, muscle mass, and current weight. The FAQ page states that the company offers biweekly weigh-ins at no charge.
The process behind 30/10
You'll be eating packets of "food powder" to help you lose weight. In doing so, your sugar intake will decrease as well as the number of calories and fat in each meal that is consumed over a period of time until eventually achieving ketosis. This is an increased state where most energy comes from "ketone bodies" rather than blood glucose, according to WebMD.com. As a result of the body not having enough glucose to convert into energy, it will instead break down stored fats for fuel. This process results in an acid build-up within your system.
Important things to consider
The company is taking a more hands-on approach to weight loss with their new HealthWise food line. As long as customers remain active in the program, they can purchase this brand of healthy options for themselves and their family. With over 40 different choices available, it's hard not to find something you might like, that will help your diet goals come true.
A Yelp reviewer claims that you will automatically lose $650 off your enrollment fee, even if you cancel within the first seven days. Make sure to read through the contract before committing to this program.
Most locations are only open from 9 o'clock in the morning to 5 o'clock in the evening, which may be inconvenient for some who work full time or have other responsibilities during these hours on weekdays.
Reviews of the 30/10 weight loss program
The Yelp reviews on this new program vary depending on location – some users rated it 3 or 4 stars while others gave it 5 stars. But what they all seem to agree about is how easy the process was (no expensive gym subscriptions needed) as well as their motivation during weekly weigh-ins led by friendly staff members.
As for the negative reviews, there were a few. What they said was that there are no "real" foods as part of the process. You will each food powders and pills to help offset the vitamins and minerals which were not present in the powdered diet.
The program was not for everyone, as many reviewers complained about the food and high prices. The company has a strict refund policy which can be an issue for those who need to change their dietary preferences.
https://www.thepricer.org/wp-content/uploads/2021/06/30-10-weight-loss-for-life-cost.jpg
380
610
Alec Pow
https://www.thepricer.org/wp-content/uploads/2023/04/thepricerlogobig.png
Alec Pow
2021-06-21 21:57:24
2021-06-21 21:57:24
30/10 Weight Loss for Life Cost